7-minute Read
Written by Mahrukh Ali Aziz, DEI Coordinator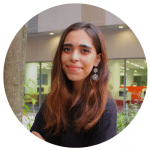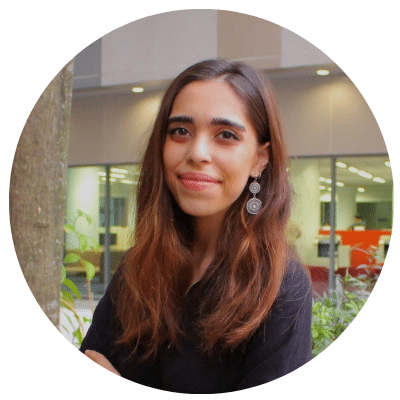 In this article read:
Attending the Indigenous Career Fair as an Employer 

How to drive traffic to your booth

Newcomer Employment Hub – Get to know the Talent
It's that time of the year again…
Filled with nostalgia, reflection and a sense of hope for what's to come in the new year. And yes, this year really flew by (we feel it too)! 
As we wrap up the first half of this year's event season, we're excited to see what's ahead, and it's definitely going to be a one packed with lots of exciting CODE events!
---
Wondering what to look forward to in January 2023?
The Indigenous Career Fair
As we further our commitment towards reconciliation, we look forward to hosting the Indigenous Career Fair in collaboration with Red River College Polytechnic for Indigenous post-secondary & high school students across Manitoba. 
By actively acknowledging the  barriers Indigenous youth may face when entering the workforce, we can collectively ensure our actions towards reconciliation are driven in an authentic and sensitive manner.
We recognize the importance of relationship building to strengthen our efforts to advance reconciliation and recognize that to create an organizational shift, each individual must participate in increasing their awareness and knowledge The event will open with a panel discussion on how we can participate in these conversations and take meaningful action to pursue equity and reconciliation.
While planning the Indigenous Career Fair, we made sure to seek consultation, guidance and advice from the Truth and Reconciliation Advisory Council to ensure our efforts have a meaningful contribution in the futures of today's Indigenous youth.

This event will provide an interactive space for employers and Indigenous youth to come together, participate in panel discussion, share their goals and open doors of opportunities to secure meaningful employment. 
---
Why should you attend as an employer?
Purchase a company booth & promote your organization:

By purchasing a booth, connect with job seekers and meet top talent perfect for your organization! Your participation could help diversify your company's talent pool, and allow you to build strong and meaningful relationships with a wider network of Indigenous job seekers and communities.

Become a Mentor & provide guidance to Indigenous students:

Let's be honest – it is tough for anyone starting their career to navigate the job market. Use this opportunity to lead and guide today's Indigenous youth, hear about their experiences and build best practices within your organisational culture to support their growth & learning.

Pathway to reconciliation:

Looking at the bigger picture, this event provides your organization with the opportunity to advance your commitment by addressing the challenges Indigenous job seekers face when entering the workforce and help contribute towards creating a more equitable work environment. Not only would this enhance economic and social prosperity, but it would be a result of shared efforts and advancements in your DEI journey.
---
Purchased a booth & looking how to drive traffic to your booth?
We got top tips for you below!
Give away free goodies:

Who doesn't love free stuff? Nothing drives traffic to a booth like free chocolate, tote bags and goodies! Think about what the students would like, and this would be a great avenue to promote/market your organisation too!

Set goals & promote your booth:

Map out a measurable & strategic action plan on reaching the target talent pool based on the job openings your organisation is promoting to hire. Gather resumes of potential candidates as it may be beneficial to contact them for future opportunities.



Follow-up:

Ensure to get the contact details of your targeted talent pool, and follow-up with them right after the event while all the information is still fresh in their minds! If you believe to have found potential candidates for the job openings, ensure to send them a friendly reminder to apply and continue the conversation with a follow-up email/schedule a meeting. 
Register HERE.
---
Newcomer Employment Hub Update – Latest Statistics 
It's time for the monthly Newcomer Employment Hub Update!
We pulled out a few stats for you this month to take a closer look at who the job seekers are on the Hub, the kind of jobs they are in search for and what their qualifications are. Take a look below at the latest statistics, and if you currently have any job openings in the areas of high demand, you are just a step away from finding the talent you're in search for!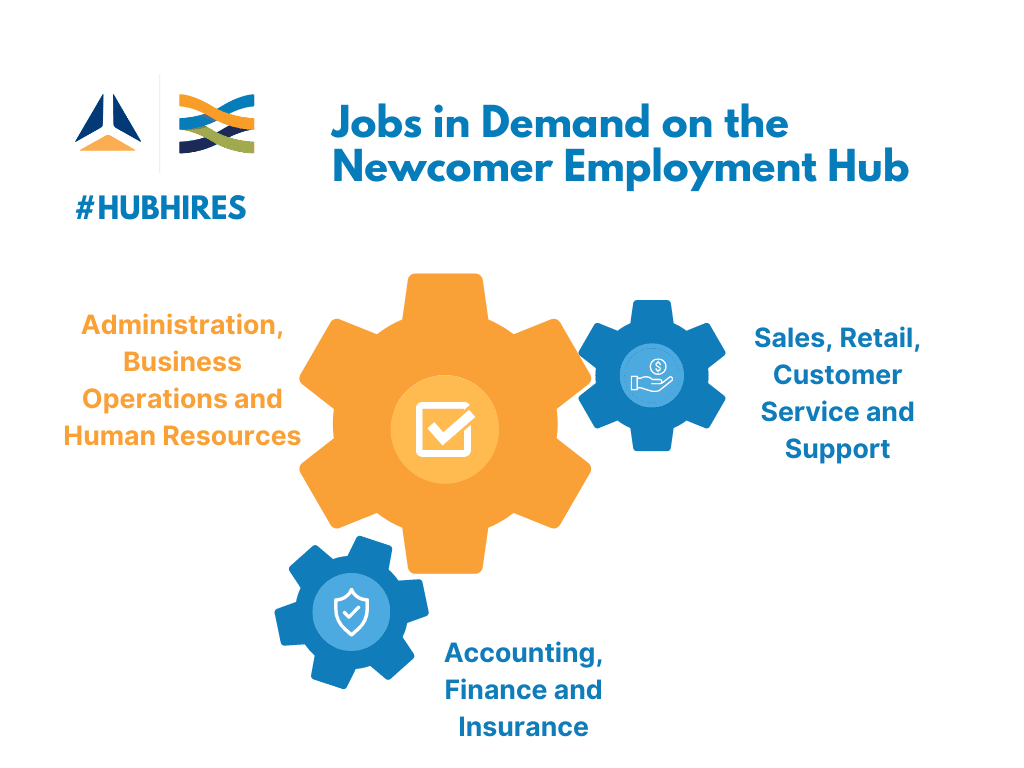 So what are you waiting for? Create your account on the Hub today for free HERE.

---
Friendly Reminders for you:
Register now for the Second Annual CODE Conference on Wednesday, May 3rd,2023 at the RBC Convention Centre,

a full day event filled with exciting opportunities to learn, network and engage with leading professionals in the business community & DEI subject matter experts!

CODE Coalition Drop-in Hours: The CODE Coalition reporting season is fast approaching! Fret not, we are here to support you! With over 85+CODE Coalition signatories (and growing!) in the past year, attendees have come together and will once again meet on 9th March, 2023 at the CODE Coalition Forum to explore their proven workplace strategies on advancing their organizational diversity, equity and inclusion goals. To support you further, we will be hosting two drop-in hours for you and your team to gather, learn & discuss the framework of the CODE Coalition Reporting Guide. The registrations to both sessions being held in March & April 2023 will be made available in the CODE Coalition private portal.
What I'm Reading: The Island of Missing Trees – Elif Shafak

Dates of Importance:
1. New Year's Day | January 1, 2023
2. World Braille Day | January 4, 2023
3. Christmas / Feast of the Nativity | January 7, 2023
4. Lohri | January 13, 2023
5. Pongal | January 15, 2023
6. Lunar New Year | January 22, 2023
7. International Day of Education | January 24, 2023
8. World Day for African and Afrodescendant Culture | January 24, 2023
9. Vasant Panchami | January 26, 2023
10. International Holocaust Rememberance Day | January 27, 2023
11. National Day of Remembrance of the Quebec City Mosque Attack and Action Against Islamophobia | January 29, 2023

Upcoming CODE Events: