CODE Workshop  | VIRTUAL
How Workplaces Can Respond to Social Events

Thursday, January 12, 2023  | 
9:00 a.m. – 10:30 a.m.
Speaker: Daniel Tisch, Argyle Communications
---
Free For Members
Regular Rate: $25 +GST

To learn more about the benefits of a Chamber membership, including discounted ticket rates click here.
Please note, refunds will only be issued with a minimum of 72 hours of notice before the event. Should you require a change of your ticket after that time, we kindly ask that you find a replacement for your ticket. If you have further questions, please direct them to 

[email protected]

.
---
ABOUT EVENT:
Over the last few years, organizations have been looked to to take a public stand on political and social movements and have their perspectives known. How an organizations choose to respond – or not – to social events can have an impact on its employees and customers. Employees and customers lives are impacted by social ongoings and its becoming required of workplaces to be able to respond quickly to new realities. There are a number of ways organizations can be prepared to respond to social and political issues that matter to them as they occur. Find out how at this workshop.
What you can expect to learn:
Social and political issues and its how it affects the workplace
How to respond to social issues internally and externally
A framework to guide your response and action
---
ABOUT OUR SPEAKER: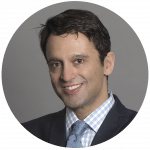 Daniel Tisch is CEO and co-owner of Argyle, one of Canada's largest communications consulting firms, leading its growth from a small boutique in 2003 to a large independent firm with 140 employees in eight cities across North America. Argyle has appeared six times in the list of Canada's fastest growing companies since 2015, and was named Canadian Agency of the Year for 2020, 2021 and 2022.
Dan is a former chair of the Global Alliance for Public Relations and Communication Management. In this role he prioritized intercultural dialogue and relationships, travelling to every continent and collaborating on initiatives such as the First World Congress of Muslim Public Relations Professionals in Malaysia, the First World Conference for Public Relations in Emerging Economies in Kenya, and Communication Across Cultures, the 2016 World Public Relations Forum in Toronto.
Dan has been a voice for diversity, equity and inclusion in both his consulting and volunteer work, including leading public engagement on Ontario's Anti-Racism Strategy, and currently serving as chair of the Canadian Council of Public Relations Firms' Diversity & Inclusion Task Force. Before entering the consulting industry, Dan held various senior roles in the Government of Canada, including serving as the senior aide to the Minister of Foreign Affairs and a member of the Canadian delegation to the G7 Summit. A proud Latino Canadian, Dan has worked in English, Spanish and French.
---
Please note, refunds will only be issued with a minimum of 72 hours of notice before the event. Should you require a change of your ticket after that time, we kindly ask that you find a replacement for your ticket. If you have further questions, please direct them to [email protected]
---