We are inviting businesses in Winnipeg to carefully consider these commitments to increasing diversity, equity, and inclusion in your workplaces and officially sign on as a CODE Coalition Signatory.
---
The Commitment to Opportunity, Diversity and Equity

The CODE Coalition 
What is the CODE Coalition?
As a CODE Coalition Signatory, you are invited to join the CODE Coalition which is a group of fellow organizational leaders who share your commitment to furthering diversity, inclusion, and equity in the workplace.
What purpose does the CODE Coalition serve?
This will serve as a platform for peer learning and exchange. Members of this Coalition will meet to discuss progress, barriers, and to offer or receive support from peers as we work towards our collective goal. The CODE Coalition will also receive consistent support from WCC staff on DEI resources, policies, communications guidelines, and leadership training opportunities.
Support Is Available Through The Chamber As You Work Towards Your Goals
Learn at our workshops to increase our capacity to implement strategic and impactful DEI policies, programs and practices.
Find DEI recommendations, templates, webinars, reports, and more on our online Resource Hub.
Attend our CODE Coalition Conference for customized support from a DEI practitioner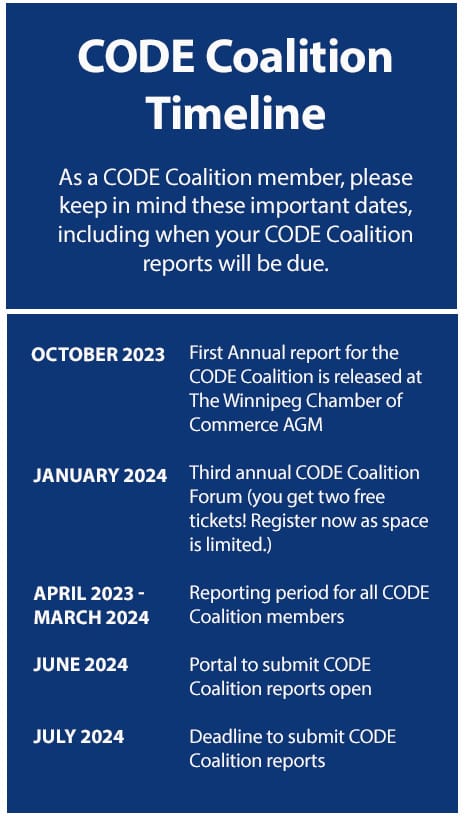 ---
If you are interested in learning more or joining our CODE Coalition, you can email our Diversity and Inclusion Manager, Sanjana Vijayann, [email protected]