How is COVID impacting local business? What you told us. 
As we reach the one-year mark of the COVID-19 pandemic (worst anniversary ever!), the impact of public health measures continues to be felt strongly within the Winnipeg business community.  
In mid-February, The Chamber issued its 2021 Winter Business Conditions Survey to get a sense from our members as to how they're dealing with the pandemic, how they feel about the business climate in Manitoba, and how government support programs are helping them get through this period. 
While respondents indicated that their organizations are still facing a lot of disruption, there is cautious optimism about the future. 
[
Note: 
The survey 
was conducted 
prior to the most recent changes to public health orders and recent updates to the vaccination program.
]
Most employees still working from home
While many businesses have recently reopened to some extent, or have stayed open throughout the pandemic, the work-from-home trend is certainly still going strong.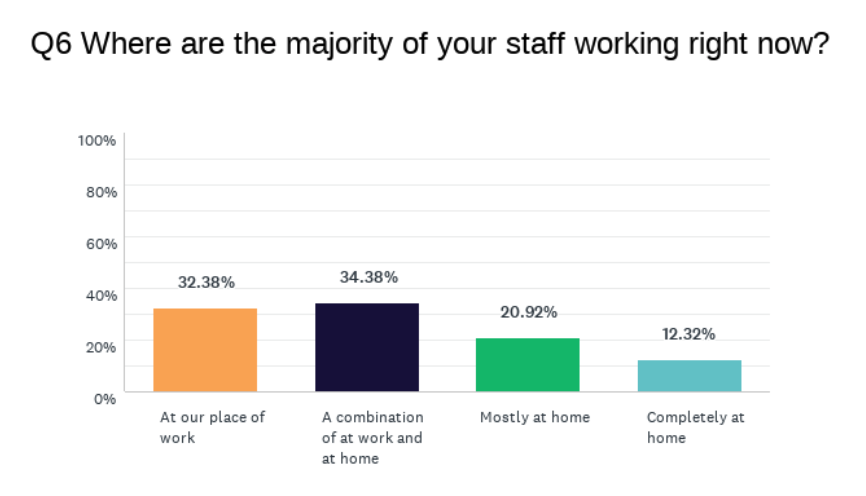 Significant revenue losses for some
Many businesses continue to experience a significant hit on revenue. Nearly a quarter of all respondents have suffered a 50% or greater loss of revenue over the past year.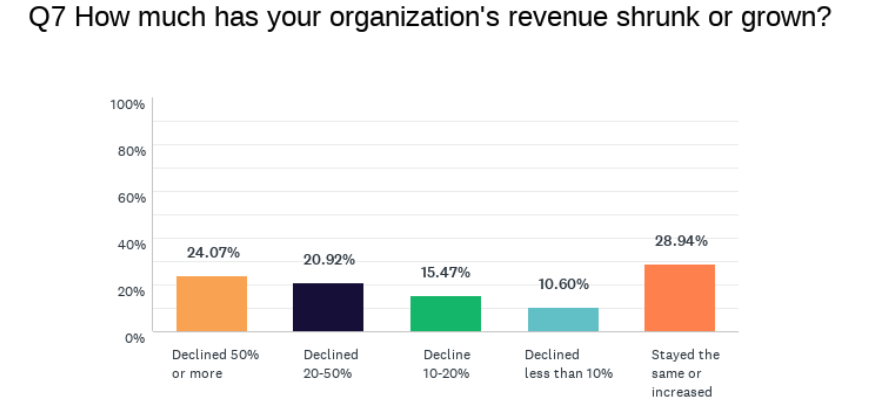 We're facing a long road back
The post-pandemic recovery is probably going to take a while. More than half of respondents think it will take at least a year to get back to their pre-pandemic levels of activity…if they ever make it there.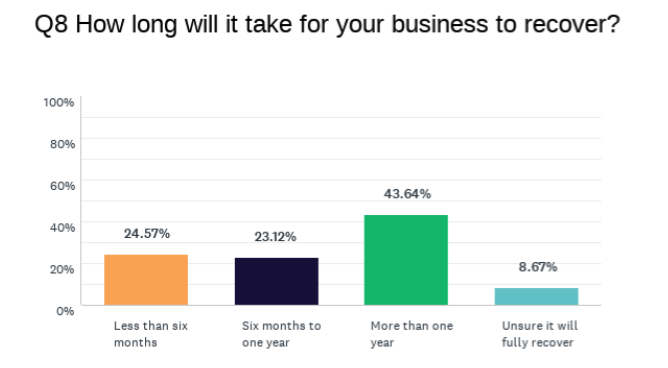 But…brighter days ahead
However, Chamber members do appear to be cautiously optimistic about Manitoba's economic future.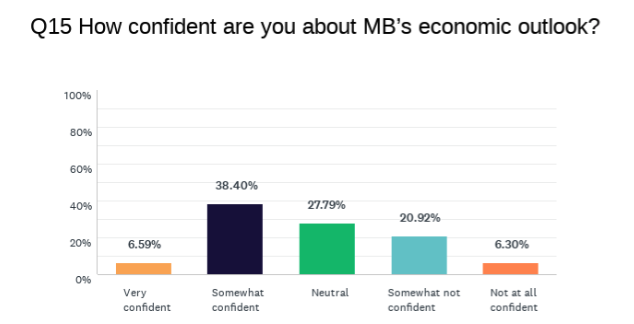 Assistance programs are critical to many organizations
Government support programs are playing a critical role in getting members through this difficult time.  
25% have accessed the MB Bridge Grant

 

44% have received the federal wage subsidy

 

2

1% have received federal rent support
Find financial help Here using the Business Benefits Finder.