The 2022 provincial budget was released on Tuesday, and while it took steps toward stabilizing the health care system, it didn't go far enough to address the health of Manitoba's economy.
Perhaps the most significant piece of news for the business community was the creation of a new $50 million venture capital fund that will partner with privately managed funds to give Manitoba companies more access to capital to support innovation and expansion.
There have been significant gaps in Manitoba's venture capital ecosystem since the collapse of two major labour-sponsored funds in the mid-2000s. Improving access to capital has been a priority for The Winnipeg Chamber for several years, and it was one of the top items in our 2022 pre-budget submission.
Other highlights include:
The threshold for the payroll tax will be increased from $1.75 million to $2 million. The Chamber has been a long-time advocate for phasing out the payroll tax as it is a tax on jobs.
The government is proceeding with the Manitoba Skills, Talent and Knowledge Strategy, which will more closely link post-secondary education with labour market demands.
The Small Business Venture Capital Tax Credit is being made permanent.
$5 million will be spent to strengthen immigration programming and increased immigration targets are under consideration to help address labour market shortages.
The development of a three-year infrastructure spending plan will allow the construction industry to better plan its own capital and labour requirements.
However, there were also missed opportunities to spur economic development and help small businesses recover from the pandemic:
The expansion of the education property tax rebate does not include commercial properties.
The reduction in vehicle registration fees does not apply to commercial vehicles.
There was no mention of the tax competitiveness review that was promised in the 2021 budget.
There was no mention of matching the City of Winnipeg's commitment to fund the servicing of lands in Centreport South.
No details were shared about the government's intention to replace the federal carbon pricing backstop with a provincial plan
Funding for the Department of Economic Development, Investment and Trade has actually decreased, including grants to economic development agencies.
"Prior to the budget there was a lot of talk about how health care and economic development were the two big priorities coming out of the pandemic, so we were expecting more," said Loren Remillard, President & CEO of The Winnipeg Chamber of Commerce. "It feels like budget walked when it needed to run with respect to economic development."
In the weeks ahead, The Chamber will be meeting with Finance Minister Cameron Friesen, Economic Development, Investment and Trade Minister Cliff Cullen and other government representatives to talk about the budget and other policy priorities of our members.
Budget Overview
Budget 2022 anticipates $19.4 billion in revenue, an increase of 8.5% over last year. Overall spending in 2022/23 is expected to grow to $19.9 billion, 2.4% above Budget 2021. The government is budgeting for a $548 million deficit.
Prior to contingencies and COVID-19 Response and Recovery, spending is expected to grow by $1.016 billion, while contingencies and COVID-19 Response and Recovery are expected to decrease by $550 million, from $1.180 billion in Budget 2021 to $630 million in Budget 2022.
In 2022, the province's real gross domestic product (GDP) is expected to increase by 3.6%, and by 2.8% in 2023. The net debt-to-GDP ratio is expected to drop to 35.9% in 2021-22, down from 39.9% in the previous budget.
---
---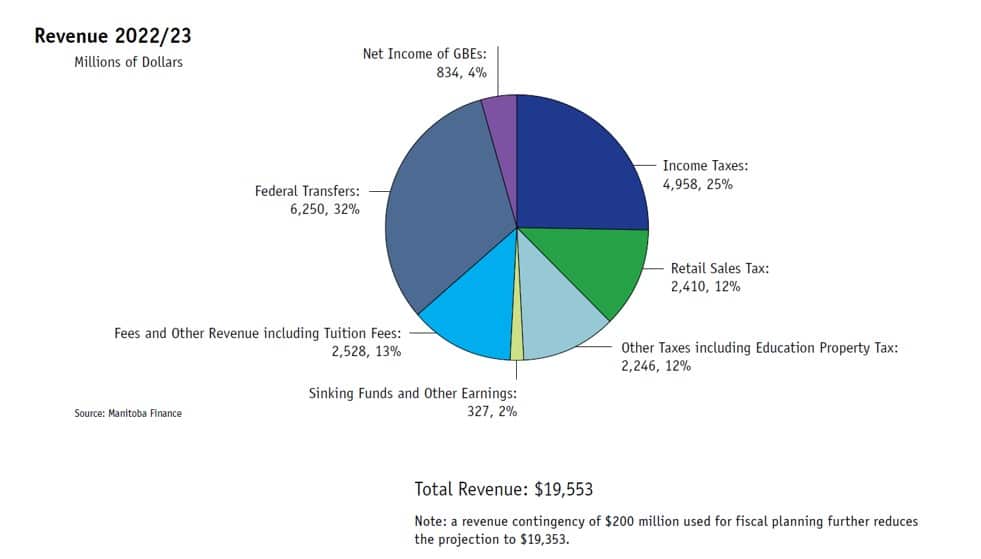 ---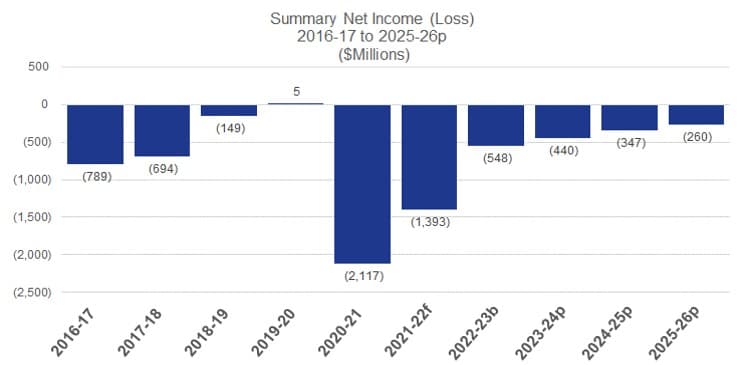 ---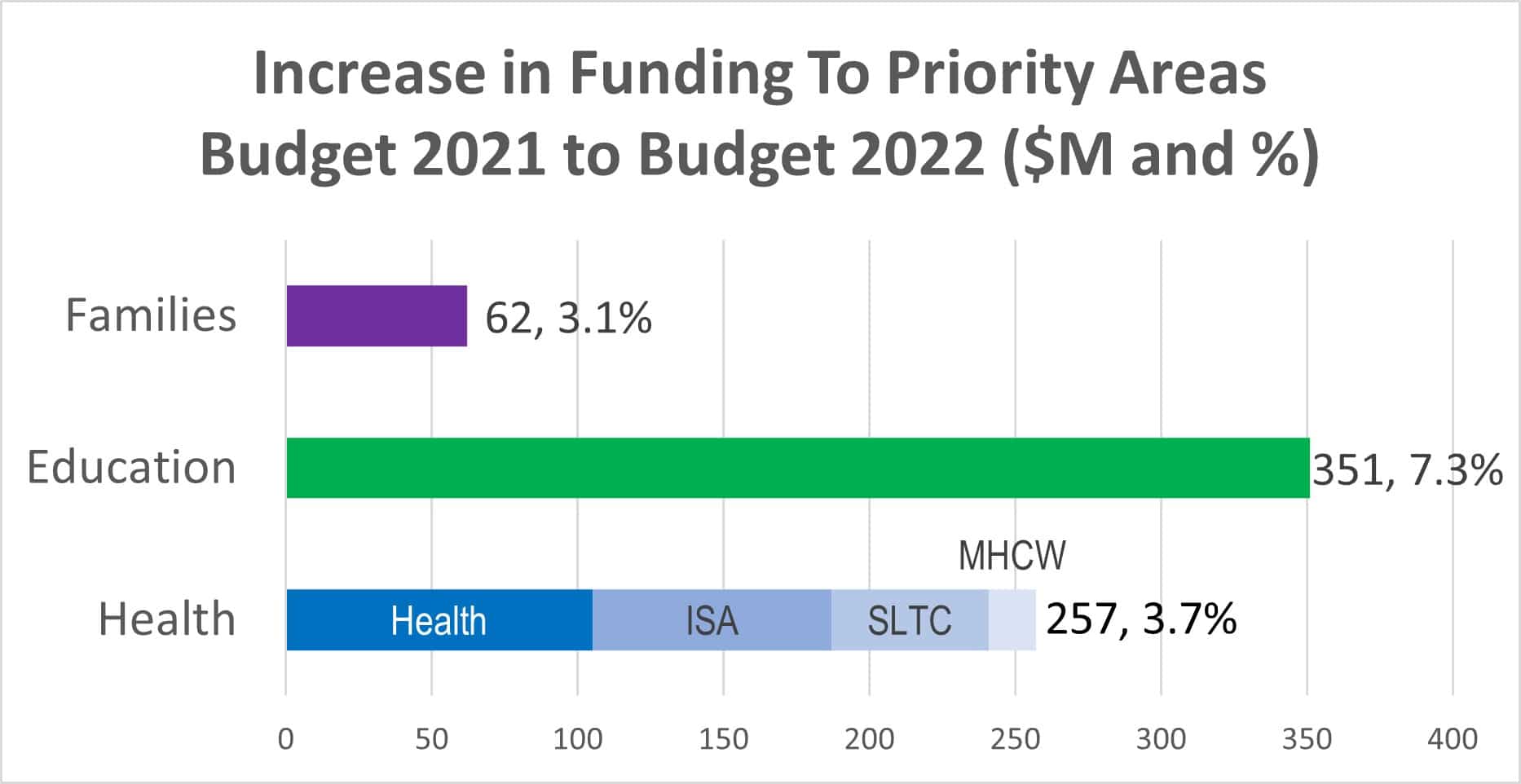 ---