Who's ready to hear the buzz of networking? We sure are!
We are so excited to be welcoming you back for in-person events starting this month.
A recent Chamber survey found that 94% of Chamber members are comfortable attending in-person Chamber events this fall.
---

---
While we are looking forward to coming together again, we want to assure you the health and safety of attendees, volunteers and staff are of utmost importance.
Recently we implemented a number of important changes to our in-person event protocols.
Read our FAQ on preparing for your next Chamber event HERE.
Read about our 7 new safety protocols at your next Chamber event HERE.
Some protocols include proof of vaccination and some fun networking stickers!
And don't worry, if you are not quite comfortable getting back in person. We will continue to offer some virtual event alternatives and will record some of our in-person events to view at a later date.
If you have any questions about our in-person events, please email [email protected]. We can't wait to meet you soon!
---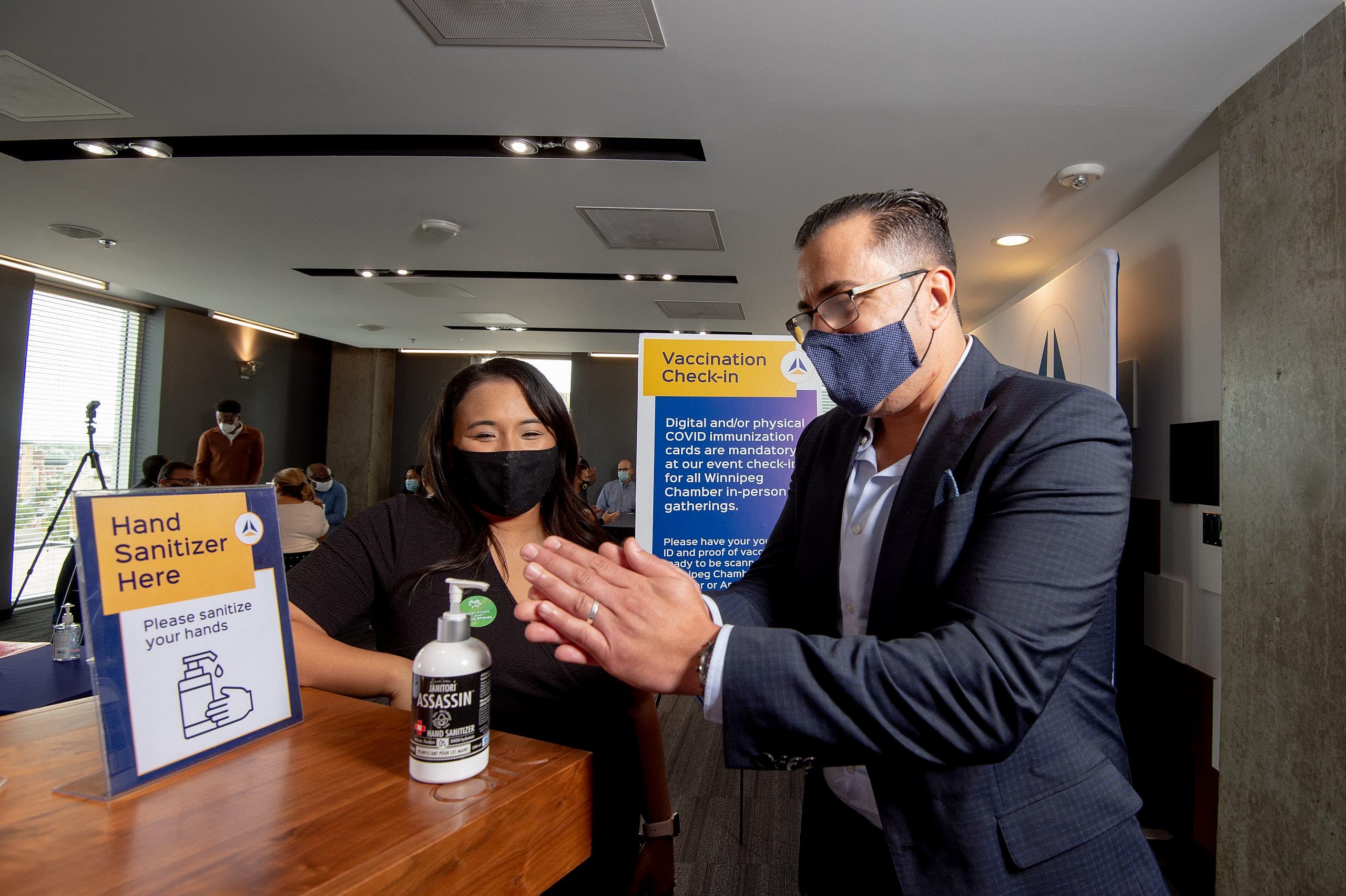 ---
Register today for our two in-person events this month:

Small Business Summit
Monday, Oct 18, 2021 | 7:30 a.m. – 11:00 a.m.
Delta Hotel, 350 St. Mary Ave.More info and registration

October Luncheon: The Human Behind the Brand
Friday, Oct 22, 2021 | 11:00 a.m. – 1:30 p.m.
RBC Convention Centre WinnipegMore info and registration