We're excited and ready to bring everyone together again – safely, but there's a number of important changes you and your team should be aware of when attending a Chamber Event.
We are implementing a number of safety protocols to ensure the safety of attendees, our staff and vendors.Here are 8 important changes we have added to our events: 
Twenty-four (24) hours prior to the event, all attendees will receive an email alert asking them to go through the online Manitoba Shared Health Screening Tool to monitor any COVID-19 symptoms. If the tool recommends you take a COVID-19 test, you must withdraw your participation from the event.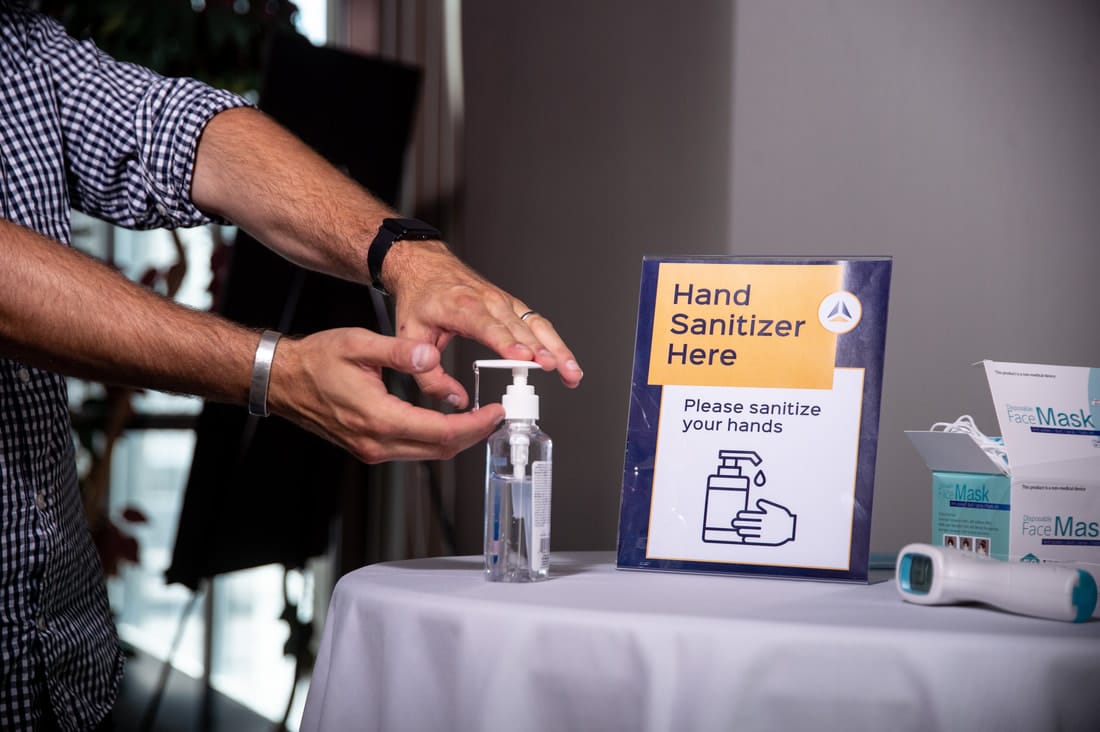 Hand sanitizer stations will be available throughout the venue, including at entry and registration. All attendees must sanitize before entering the event.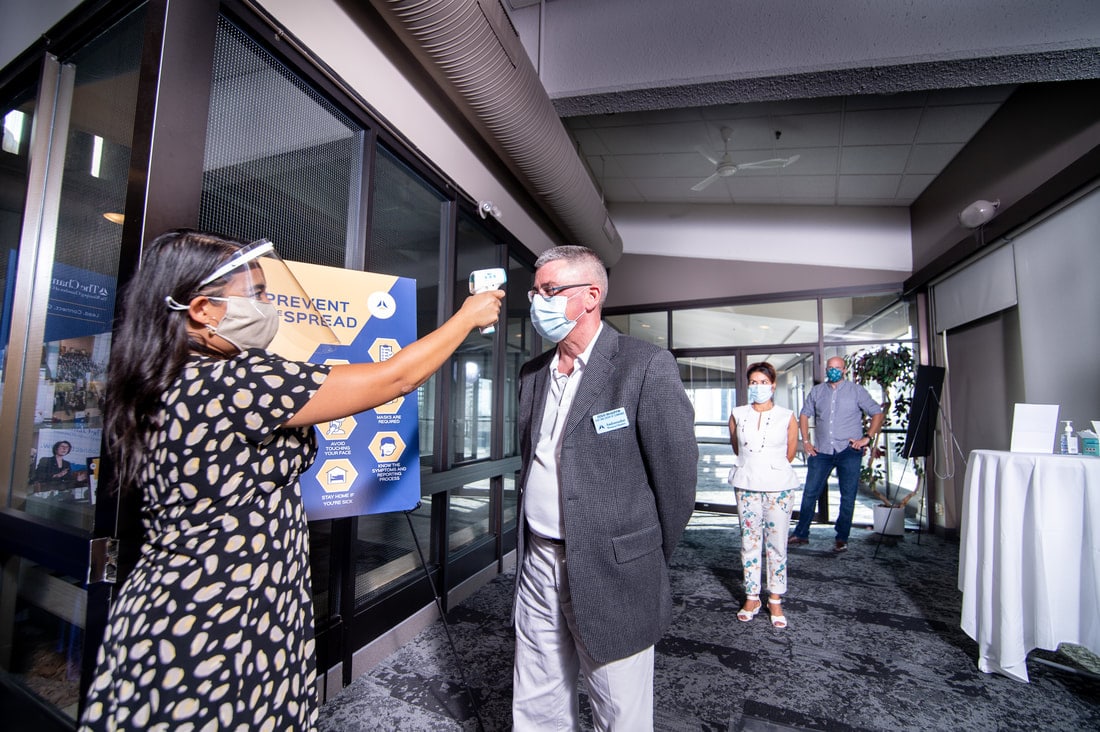 Prior to entering any of Chamber events, we will have a mandatory temperature check. Any attendee who shows a fever (temperature higher than 37.6C) on two checks, taken 10 minutes apart, will be asked to leave the event.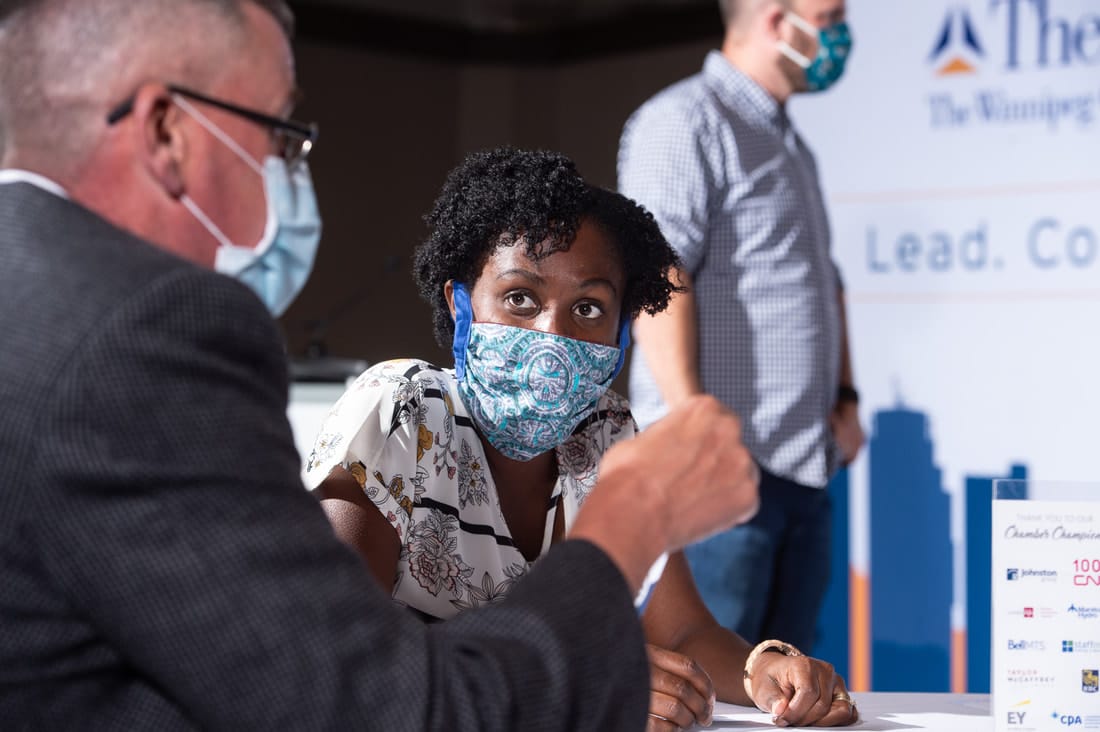 To limit any potential health risks, staff and attendees are required to wear a mask. For attendees who don't have, masks will be provided at registration free of charge.

Proper wall and floor signage will remind attendees to practice social distancing during registration and the event. Please note, there may be short instances when social distancing is not possible.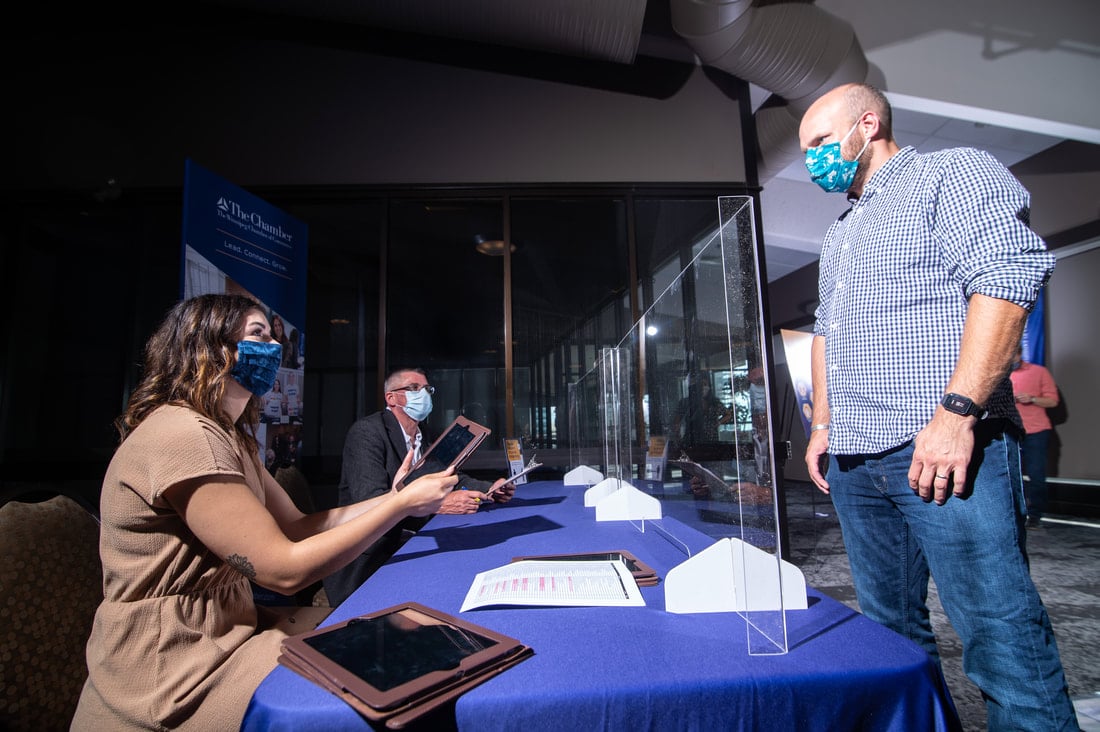 The maximum capacity for any Chamber event as of September 4, 2020, is 50 attendees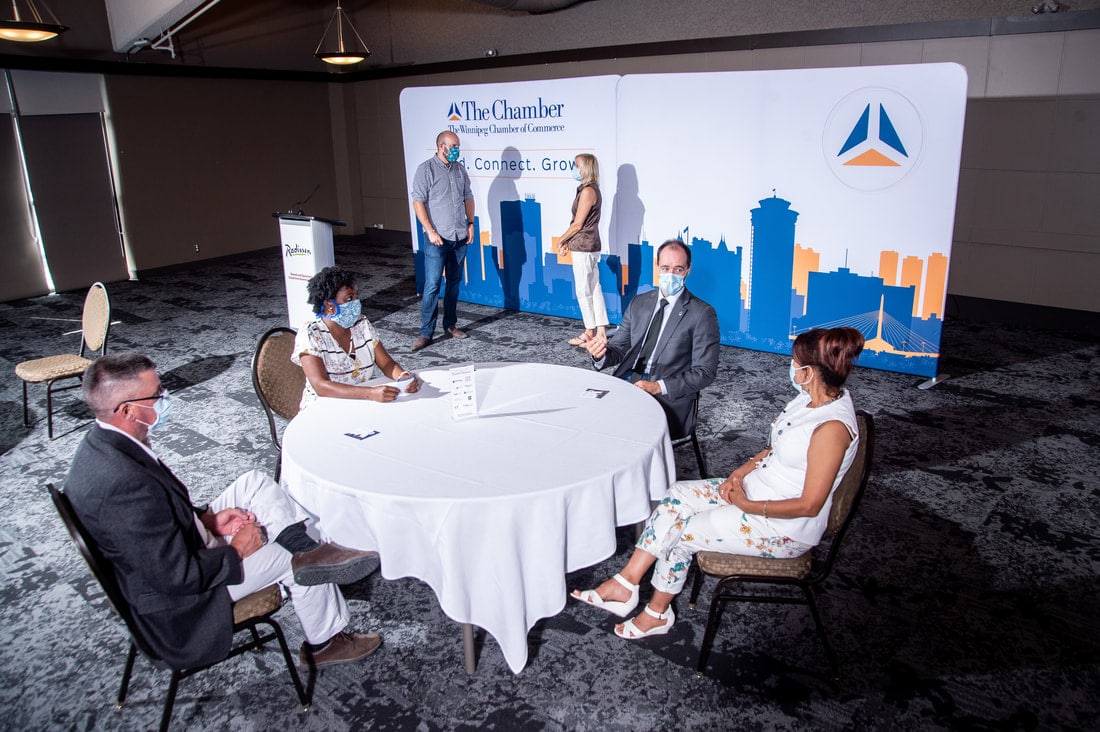 Each round table usually seats 10-12 attendees, but for now, the tables will seat a maximum of 6 attendees.

No handshakes, high fives or hugs (for now): With our last point in mind, we encourage all guests to avoid any physical contact with other attendees, for the time being.
​
If you have any questions regarding our events, please contact our VP of Programs and Marketing, Elizabeth Cron at 
[email protected]
 or 204-805-2163.