Qaumajuq [HOW-ma-yourq or sometimes heard KOW-ma-yourk], meaning "It is bright, it is lit," which celebrates the light that flows into the new building connected to the WAG. The building is inspired by the landscapes, light, and peoples of the North and reflects the forms and spirits of Inuit art. 
Being the first of its kind in the world, the building will be a unique sharing space to experience art and artists in new ways through art and technology with direct connections to the land, people and culture of the North. 
Once Qaumajuq is open to the public, the first thing you will see as you enter the building will be a three-story-high visible vault filled with Inuit carvings. This vault is the world's only visible vault of its kind.
---
Tuniigusiia/The Gift, a new, outdoor sculpture outside Qaumajuq was carved by Inuit artist Goota Ashoona, was commissioned by the Manitoba Teachers' Society "to honour teachers all around us — in the land and in our lives — who reveal the truth, wisdom and beauty that connect us all.

---
On January 1st, the Winnipeg Art Gallery (WAG) officially began illuminating the two connected WAG-Qaumajuq buildings. The Northern Lights projections take place from 5-10 p.m. most evenings and will evolve into projections of Inuit imagery.
Qaumajuq will bridge Canada's North and South through exhibitions, research, education, and art making with Inuit voices at the forefront. 
Inspired by the beautiful Northern landscapes, the architecture of Qaumajuq will be a legacy to inspire and engage generations to come.
Interested in learning more? REGISTER TODAY for our event in partnership with the WAG on February 10 for a behind-the scenes look at the new building, the art and the partners.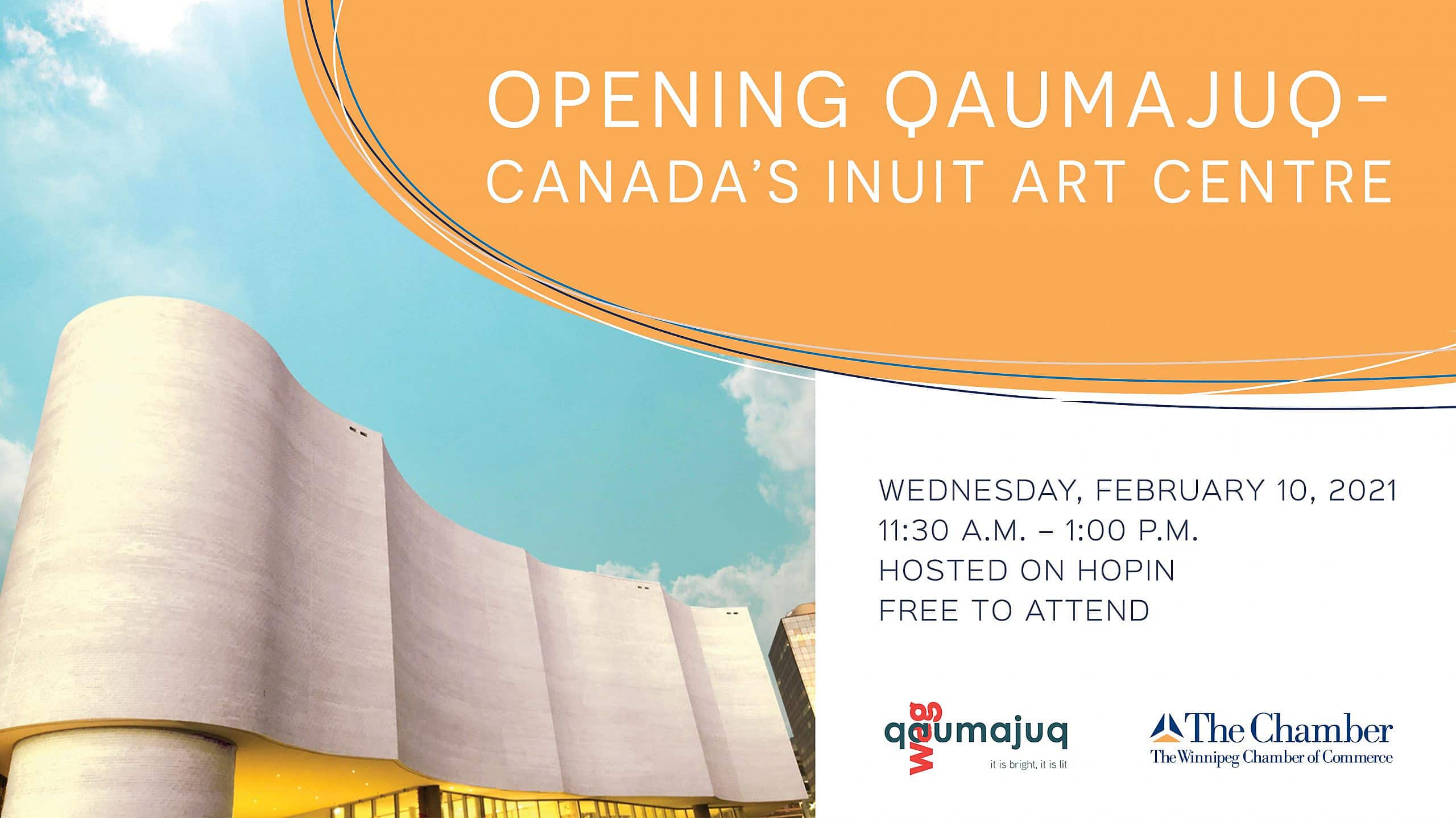 Find out what Qaumajuq will means for our city and our province, and how all businesses can use Qaumajuq to forward their goals.
---
February is Indigenous Storytelling month and we are excited to host a number of online events around Indigenous culture. 
Read our Truth and Reconciliation Roadmap HERE.