This event is no longer active.

"Truth and Reconciliation is about having the courage to listen and the confidence to step outside your individual comfort zone to achieve a bigger common purpose. This roadmap provides us a path in that journey."
With Winnipeg's population increasing in number and diversity, notably, 1 in 4 Winnipeggers will identify as Indigenous in the near future, it is imperative that businesses embrace initiatives that advance inclusivity to attract and retain talent and to reflect its customers and community.
This webinar will cover the Truth and Reconciliation Roadmap which is a pathfinder to provide businesses with the focus and resources to achieve engagement and assist the business community in demonstrating the role it must play in truth and reconciliation. The webinar will include a panel discussion with local organizations who have found success with the Roadmap.
Moderator: Jessica Dumas, Jessica Dumas Coaching and Training
Panelists:
1. Gord Wickham, Vice President, Northern Ontario at Colliers Project Leaders
2. Pauline Gerrard, Deputy Director of IISD-ELA
Ultimately, truth and reconciliation is about meaningful and respectful relationships and the TRR offers the strategies that can be tailored to each organization.
---
Learning Outcomes:
1. Develop an internal training strategy to educate all levels of staff on Indigenous history, Residential Schools and culture
2. Develop an internal Indigenous engagement strategy
3. Enhance HR practices to attract, hire and retain more Indigenous workers
---
ABOUT OUR MODERATOR:

JESSICA DUMAS, PRESIDENT OF JESSICA DUMAS COACHING AND TRAINING
Jessica is the President of Jessica Dumas Coaching and Training. She is a known facilitator and Indigenous Advisor who uses her passion and knowledge to help businesses create more diverse and inclusive teams. Her solution-based training focuses on understanding the Truth and Reconciliation Calls to Action, specifically number 92, and strategies for Indigenous engagement and employment.
---
ABOUT OUR PANELISTS:

GORD WICKHAM, VP OF NORTHERN ONTARIO, COLLIERS INTERNATIONAL
Gord Wickham is the Vice-President of Northern Ontario and Senior Project Manager in the Thunder Bay office. He has 32 years of experience in the professional consulting industry with a special focus on work with municipalities and Indigenous clients. Throughout his career, Gord has developed a reputation for offering a strategic value-added approach to various large infrastructure projects with Indigenous communities.

PAULINE GERRARD, DEPUTY DIRECTOR OF IISD-ELA
Pauline Gerrard is the Deputy Director of the International Institute for Sustainable Development's Experimental Lakes Area (IISD-ELA), a freshwater research facility in northwestern Ontario which focuses on improving our understanding of human impacts on freshwater systems. Based in Winnipeg, Pauline supports overall strategic, financial and operational management and leads IISD-ELA's outreach and education programming.      
Ms. Gerrard's educational background is in Environmental Science and Ecology, and she has extensive experience in program management and educational programming.  Pauline has been building relationships and collaboration with communities in Treaty#3 since 2014.  This has included collaborative research, youth engagement and joint capacity building.  
Pauline has also worked as a consultant, research associate and field technician in forestry, wetlands restoration, natural resources management, biodiversity conservation and climate adaptation.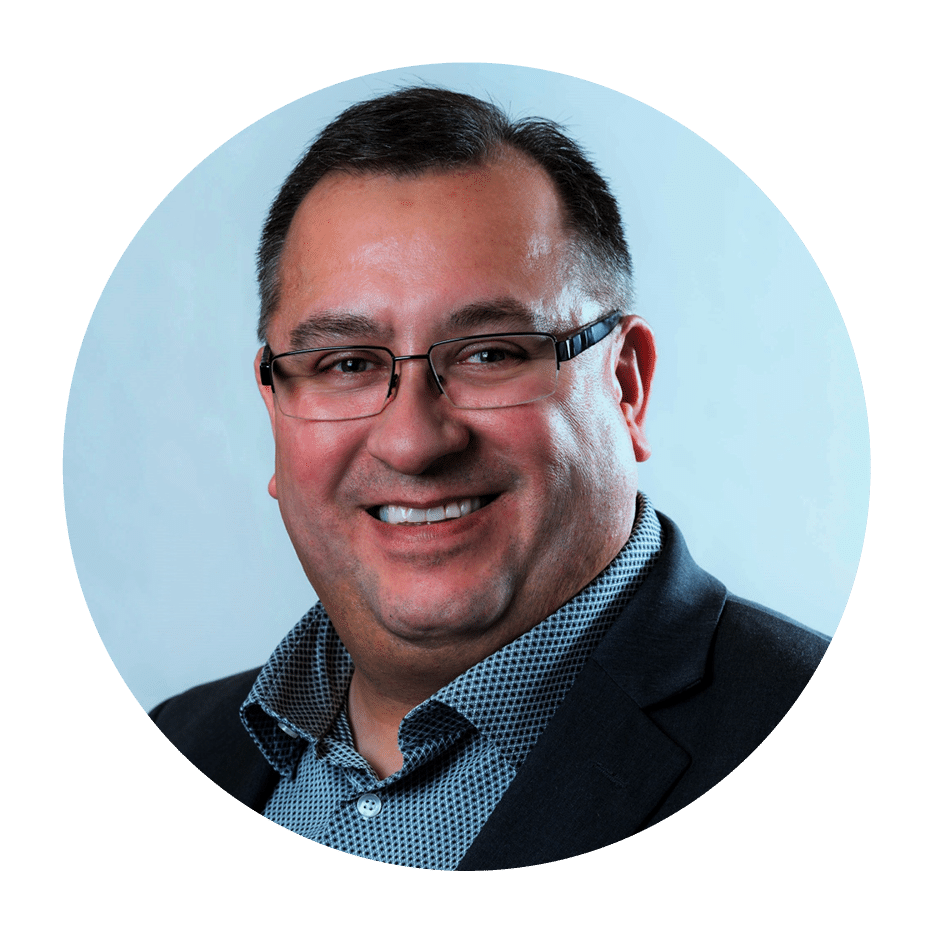 HERB ZOBELL, VICE PRESIDENT, COMMERCIAL FINANCIAL SERVICES, INDIGENOUS BANKING
As Vice President Commercial Financial Services, Indigenous Markets for Manitoba, Saskatchewan, NW Ontario, & Nunavut markets, Herb is responsible for leading a team of Specialized Commercial Account Managers in this market.  Herb ensures his team provides a high level of service, meeting the client's needs.   Herb has a four-year Bachelor of Commerce Degree from the University of Lethbridge in Alberta, and a Masters of Business Administration Degree from the University of Calgary.  A member of the Ahtahkakoop Cree First Nation himself, Herb has over 26 years of commercial banking and First Nation government experience.  Prior to joining RBC, Herb worked in management of a First Nation in Alberta, and consulted with several other First Nations in the province.  He has also served on various First Nation/Aboriginal boards/committees, and values giving back to his community.