7-minute Read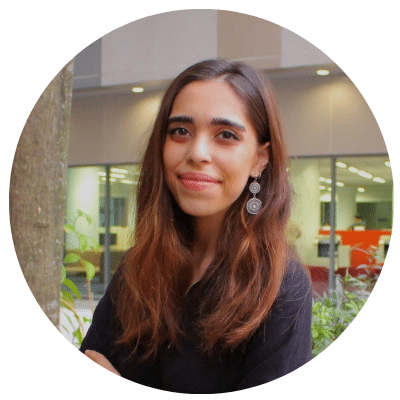 Written by Mahrukh Ali Aziz, DEI Coordinator
In this article read:
---
Have you ever experienced 'light-bulb' and eye-opening moments during an event? And possibly left the venue feeling a sense of urgency & empowerment to share the information with a friend or colleague?
We know that feeling! 
Often-times, our jam-packed schedules with meetings keep us tied up and we understand how attending workshops during a busy routine can be complex! Keeping that in mind, we thought – why not take our CODE workshops experience a step further and share the information after the session?

Which is why, after each CODE Workshop, a summary of all the information learned and shared during the session will be summarised and available on our Resource Hub. We also take it one step further and include policy templates, best practices and more in these resources!
And on that note, the good news is – We have launched our FIRST Custom Resource
---
Created in partnership with Humaira Jaleel, Executive Director of Healthy Muslim Families
Canada has one of the highest immigration rates per population in the world, yet often-times the mention of religion in the workplace may be considered an uncomfortable topic. With millions of newcomers arriving to Canada, the topic of religious & cultural literacy are heavily important to implement effective, safe and inclusive DEI workplace strategies.
But, who is responsible for building and solidifying an inclusively safe workplace?
The answer is everyone!
Yes, it is you and everyone in your workforce in charge!
Wondering why Religious diversity is important?
– Better employee engagement & Client Retention
– Access to new markets & communities
– Potential for expansion with better financial outcomes (Deloitte)
"Faith is an essential aspect of a person's life, and since our lives don't end when we walk into work, employees don't leave behind their faith."
---
Top 3 ways you can ensure religious inclusion at your workplace!
Read the full resource and access templates HERE.
---
UPDATE: Newcomer Employment Hub Childcare Program
As we've been heavily engaging with job seekers over the past couple of weeks to create awareness of the Hub and get them onboarded, we noticed a huge demand for the FREE Childcare spots available through the Newcomer Employment Hub.

To create better accessibility towards FREE childcare for newcomer job seekers, the eligibility criteria has now changed. As of November 2022, job seekers are eligible to apply for free childcare for up to 1 year based on the following:
Create a profile on the Newcomer Employment Hub AND/OR  (1) Seeking employment (2) attending employment-related training (3) newly employed.
When you're sharing your job posting on the Hub, please ensure to include the availability of this program, as many candidates would greatly benefit from this opportunity!
See below for a template you can add to your job posting!
In our continued effort to advance equity, we recognize that access to affordable and stable childcare might pose barriers to participating in a job search. We are pleased to partner with The Winnipeg Chamber of Commerce, and through our engagement with the Newcomer Employment Hub, please note that free child care may be available to you if you are engaging in a job search. Please email Mahrukh Ali Aziz at [email protected] for more information. 
---
Friendly Reminders for you:
Register now for The Second Annual CODE Conference on Wednesday, May 3rd,2023 at the RBC Convention Centre,

a full day event filled with exciting opportunities to learn, network and engage with leading professionals in the business community & DEI subject matter experts!

Signed up on Newcomer Employment Hub Yet? If you're looking to attract, hire & retain diverse newcomer talent, share your job postings on

The Newcomer Employment Hub today

! Create your free account

HERE.
---
What I'm Reading: The Namesake by Jhumpa Lahiri & Radiant Fugitives by Nawaz Ahmed

Upcoming CODE Events:
December Dates of Importance:
1. International Day for the Abolition of Slavery | December 2
2. International Day of Persons with Disabilities | December 3
3. International Volunteer Day for Economic and Social Development | December 5
4. The National Day of Remembrance and Action on Violence against Women | December 6
5. Human Rights Day | December 10
6. International Day of Migrants | December 18
7. Hanukkah | December 18
8. Christmas Day | December 25
9. Kwanzaa | December 26