October 2022 Newsletter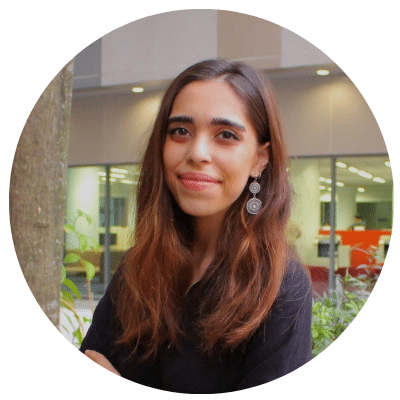 7-minute Read
Written by Mahrukh Ali Aziz, DEI Coordinator
In this article read:
CODE Resource Hub Re-launch

Annual CODE Report 
Over the summer, we sat down as a team and reflected upon all we accomplished during the past year–our achievements, moments of learning, and how we can continue to serve our members. Our moments of reflection came with self-awareness, bringing us to a list of objectives we aim to work towards this year. 
Curious to know what we're working towards? Well, good news– Keep reading!
---
Highlight #1: CODE Resource Hub Re-Launch
First things first –it is still FREE & accessible for everyone! 
Our aim behind the re-launch?
A more user-friendly & digitally accessible hub for all!

Here is a list of the changes we have made for the growth of our CODE Resource Hub: 
1. The CODE Quiz
Not sure where to start? Unable to find the resource you need the most? Take our quiz and get tailored resources, tools, templates, and event recommendations which best suit your organisation's Diversity, Equity & Inclusion (DEI) needs. Access the CODE Quiz HERE.
2. Quick links & Accessibility Tools:
Back in March, our fifth CODE newsletter issue featured the topic of Digital accessibility: 9 Tips for more Accessible Content. This newsletter talked about how we have been working internally to ensure all our content is more accessible for all with continuous learning and improvement efforts as technological changes are ever-evolving. With the re-launch of the CODE Resource Hub, we added an accessibility tool widget on the corner of the website to ensure you can navigate The Hub with ease. You can increase/decrease text, view it in grayscale, high/negative contrast, light background, links underline and readable font.
3. CODE Kickstart Guide:

The most common question we get asked: "How can I get started??"
The answer: Download the FREE CODE Kickstart Guide!
The Kickstart Guide helps you begin your journey and provides you with the essential tools to utilize CODE's full capacity. A how-to guide for CODE, explains the basics of CODE, how to get started, FAQs, useful templates for internal HR use & a sample self-identification survey. And another important factor–  the need to collect data around DEI. Download it here.
---

Highlight #2: CODE's First Birthday
This month, we celebrated CODE's first birthday! 
How did we celebrate?
We released the first Annual CODE Report at our Annual General Meeting!
The CODE Report is broken down into six sections:
1. Leading The Way: The Why: Why did The Chamber launch a much-needed initiative like CODE

2. Leading The Way: The How: How and what are the building blocks of CODE
3. CODE and its Impacts: A summary of all the data we have collected over the past year focused on CODE and all it's programming
4. Our Actions Towards Diversity, Equity & Inclusion: A reflection of how our diverse groups of stakeholders are leading the way of CODE
5. CODE and the Future of Work: How CODE aims to respond and act in accordance to new diverse talent entering the workforce rapidly, and ensure organizations are equipped to identify, recruit & retain this talent!
6. Get Involved: Ways to get involved though becoming a CODE Coalition Member, Attending one of our many events of 2022/23 season, sharing your DEI story with us, engaging with us on social media & much more!
Read the full Annual CODE Report HERE.
---
Although this newsletter covered only top two of our highlights this past month, we'll be back in your inbox same time next month with more news, releases & details about upcoming exciting events!
Friendly Reminders for you:
1. Register now for The Second Annual CODE Conference on Wednesday, May 3rd,2023 at The RBC Convention Centre, a full day event filled with exciting opportunities to learn, network and engage with leading professionals in the business community & DEI subject matter experts!
2. Signed up on The Newcomer Employment Hub Yet? If you're looking to attract, hire & retain diverse newcomer talent, share your job postings on The Newcomer Employment Hub today! Create your account HERE.
What I'm Reading: Maybe You Should Talk To Someone – Lori Gottlieb
Upcoming CODE Events:
November Dates of Importance:
1. Indigenous Veteran's Day | November 8
2. Remembrance Day | November 11
3. Lhabab Düchen | November 15
4. Gurpurab | November 19
5. Transgender Day of  Remembrance | November 20
6. International Day for Elimination of Violence Against Women | November 25
7. Day of the Covenant | November 26
8. Ascension of Abdu'l – Baha | November 28