CODE Workshop  | VIRTUAL
Data and DEI: How to Measure What's Working and What Isn't

Thursday, November 10, 2022  | 
2:00 p.m. – 3:30 p.m.
Speakers: Dr. Aynslie Hinds and Sanjana Vijayann
---
Free For Members
Regular Rate: $25 +GST

To learn more about the benefits of a Chamber membership, including discounted ticket rates click here.
Please note, refunds will only be issued with a minimum of 72 hours of notice before the event. Should you require a change of your ticket after that time, we kindly ask that you find a replacement for your ticket. If you have further questions, please direct them to 

[email protected]

.
---
ABOUT EVENT:
Starting with a brief introduction of evaluation, this workshop will explain how proper data collection and evaluation can help us to understand if we are "moving the needle" with respect to DEI initiatives. Attendees will also discuss considerations and potential challenges for implementing the evaluation plan, such as ethical issues and data governance. Lastly, you can expect to leave with useful resources and ask any questions you might have on evaluation and data.
What you can expect to learn:
1. Develop an understanding of why embedding evaluation into DEI initiatives is important
2. Learn more on how to develop and implement an evaluation plan for a DEI initiative
3. Leave with knowledge of where to find useful and relevant evaluation resources

---
ABOUT OUR SPEAKER: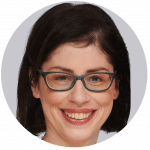 Dr. Aynslie Hinds
Aynslie is a Senior Analyst in the Office of Institutional Analysis at the University of Winnipeg. She also coordinates the new Certificate in Applied Psychology. Her positions allow her to combine her passion for working with organizations, supporting them with their data, research, information, and evaluation needs, and love of teaching and mentoring students. Aynslie completed her BSc and BAH degrees at the University of Winnipeg, majoring in Statistics, Mathematics, and Psychology, and has a MSc and PhD in Community Health Sciences from the University of Manitoba. She is a member of the Canadian Evaluation Society – Manitoba Chapter.
---
Please note, refunds will only be issued with a minimum of 72 hours of notice before the event. Should you require a change of your ticket after that time, we kindly ask that you find a replacement for your ticket. If you have further questions, please direct them to [email protected]
---