5-minute read
Written by Casey Clair, Energy & Climate Advocate 
---
September marks the end of summer and the start of an exciting new season at The Chamber. We had a blast kicking off summer with our Chamber 150 street party and our 14th annual Spirit of Winnipeg Awards Gala. A huge congratulations to all our winners and finalists this year!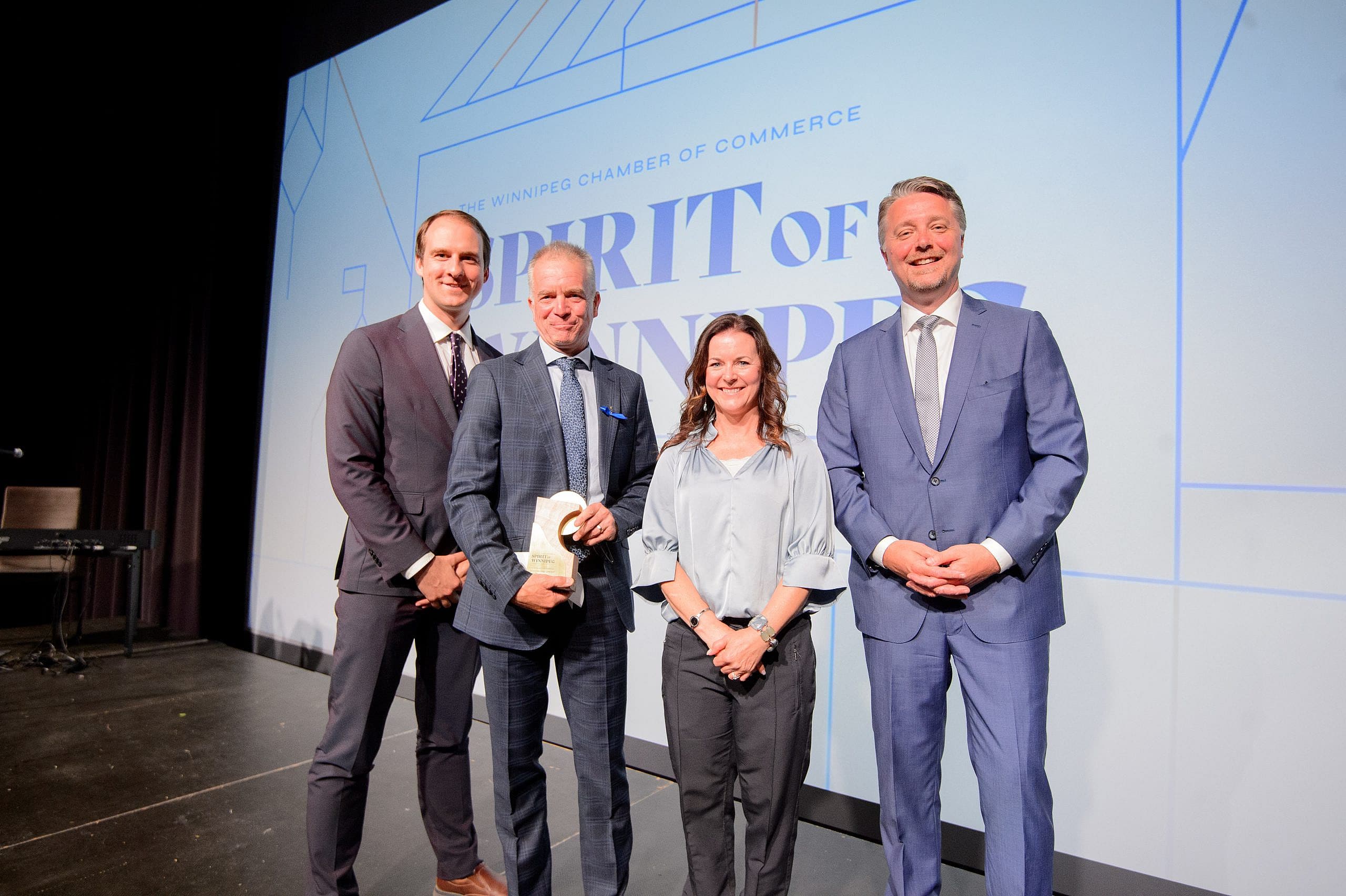 Our first Sustainability Spotlight of the season features our Environment & Energy Award recipient, Assiniboine Credit Union (ACU). We spoke with Dennis Cunningham, Manager of Environmental Sustainability at ACU, about their approach to sustainability, what led them there and where other businesses can start. ⬇️
When asked how ACU felt about winning the award, Dennis mentions the enthusiasm felt at the table when their name was called, "You're right on the edge of your seat, and I had a great group of coworkers there with me. It was exciting to get up and accept the award and a nice affirmation of our work." 
ACU started investing in sustainability through preliminary emission tracking systems for measuring natural gas consumption, electricity consumption, and employee commuting. Once Dennis joined ACU, they also began taking into account business travel and internal and external paper usage. This led to a significant decrease in the number of paper statements used. 
Annually, ACU would send approximately 1.2 million paper statements. This number is now down to about 540,000.  
Furthermore, ACU minimized emissions, diverted waste by composting, and purchased offsets to go carbon neutral in 2018. Dennis had to look outside the province to find local certified offsets, "We've purchased offset projects from landfill (methane) gas capture in Quebec, a water treatment facility in Alberta, and an Indigenous reforestation and forest protection project on the coast of BC. We buy fair trade certified offsets and gold standard offsets." 
So, where can other businesses start?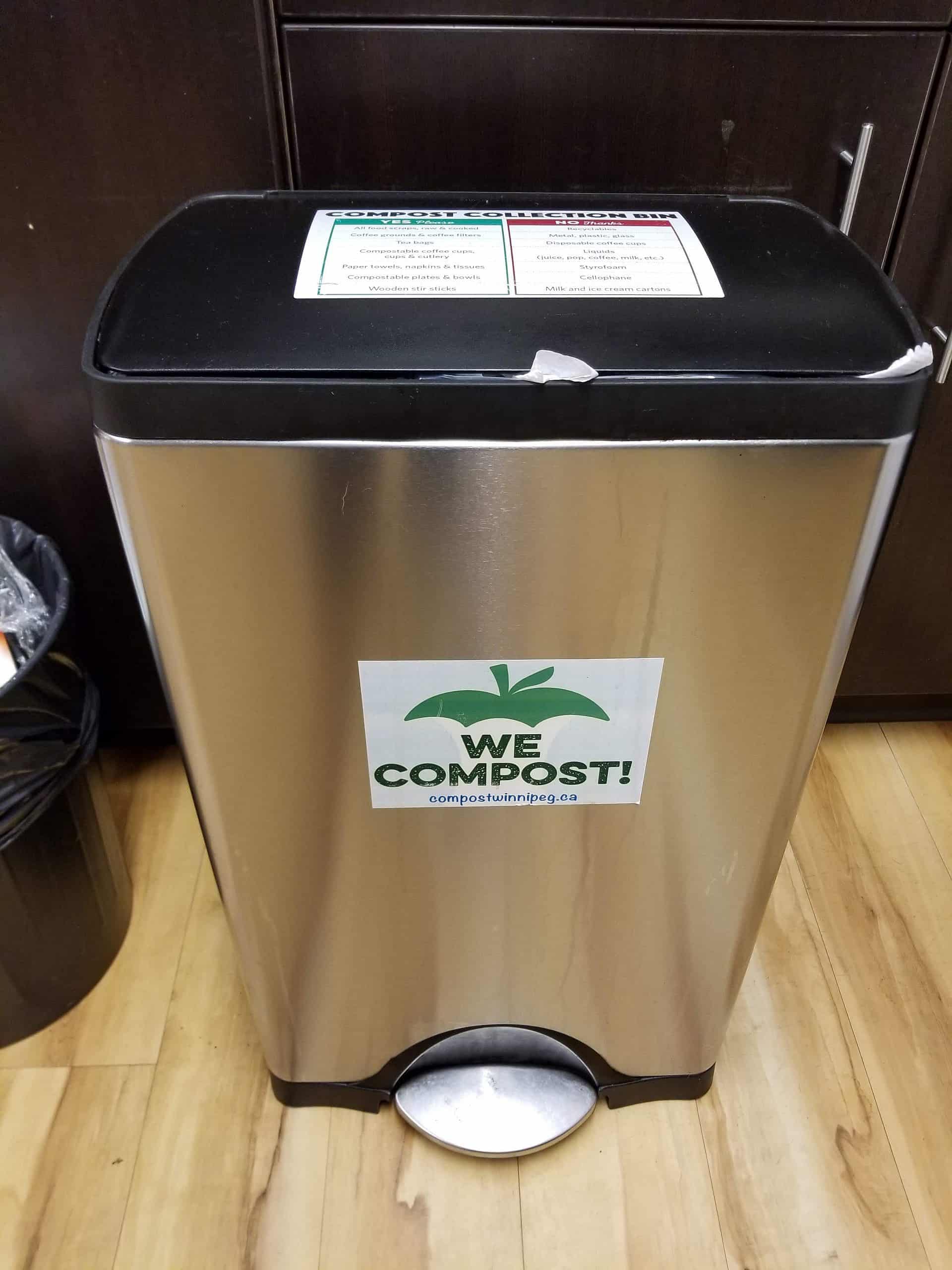 Dennis suggests that "a great starting point is determining what major aspects of your operations contribute to creating greenhouse gas [GHG] emissions, understanding what they are, and then looking for ways to reduce them."
Businesses that do this lower their operating costs and often find more productivity in day-to-day transactions. For example, ACU sees increased efficiency in sending out e-statements compared to paper statements. In addition to this, greener businesses tend to attract customers with morals that align with that business or organization. ACU has asked potential vendors, "Do you measure your greenhouse gas emissions for your business?" This grows more relevant as social responsibility nudges people to re-examine where and how they conduct their business.
On a final note, Dennis urges those who can do so to act now.
"The advantages of acting in an environmentally sustainable way: you're much more attractive to employees, your costs are reduced, and it gives you a market differentiation that you might not see among your competitors," said Dennis.
"One of the things that we want to do and want to see is greater change within the business community, and you can't do that if you're not willing to share best practices."
---
Want to see your business or organization featured in our next Sustainability Spotlight? Our Energy & Climate Advocate, Casey Clair, is happy to talk with you about your business's work in sustainability or to guide you on the right path to energy savings with Efficiency Manitoba. Check out the Efficiency Manitoba booth and say hi to Casey at our next event, the Leaders Debate 2023 – September Luncheon on September 20, 2023.