As a small business owner, how do you define success? Goal setting and strategic planning is a foundational first step of business. It provides you a roadmap of where your business is going. The planning process gives your team a sense of focus – ensuring your time and resources is spent wisely.
Our next Small Business Forum on March 25th, will feature our expert panel of local strategic planning practitioners and leaders – ready to share their top strategic planning tips with you.
We have put together this Q&A blog to give you a sneak peek into some of the insights our panelists will be sharing with attendees at the forum.
---
Liz Choi, Chief Strategy and Growth Officer, Education Canada Group (Winnipeg Chamber of Commerce Incoming Chair)
Liz Choi is the Chief Strategy and Growth Officer at Education Canada Group. As a growth-minded, futuristic thinker with entrepreneurial drive and sound business knowledge, she is known for delivering high value. Throughout her career, she has been a catalyst for cross-functional efficiencies and an effective problem solver who can overcome complex challenges and resolve operational process problems, formulate strategic solutions, and implement changes that benefit the organization's bottom line.
How can effective strategic planning save SMEs time in the long run?
Liz Choi: It's totally normal to say you don't have time. I have a love-hate relationship with strategic planning myself. In some cases it's overrated and in some cases it's underrated. It's different for everyone. People define strategy differently depending on the role and the company they run.
I think to me strategic planning is really micro-level strategic judgment. You don't have to make a big three-year big strategic plan. Some businesses are B2B, some are B2C, so depending on what you're needing from it you could be strategic planning 10 times a day. It goes back to your own definition of what strategic planning is. The most important thing is to make a sound decision on the evidence you have in your foresight. I'm sure many business owners are already strategic planning without even knowing it.
---

Tamara Kuly, Strategic Planning & Implementation, Blueprint Inc.
Tamara Kuly is an experienced strategist and consultant. Her clients include executive teams, small business owners, and non-profit organizations in Manitoba. She engages stakeholders to gather diverse perspectives and data to help her clients make and manage effective plans.  Prior to joining Blueprint Inc., Tamara spent 17 years leading marketing teams and strategic planning in Manitoba's telecom sector. Winnipeg is her home and her passion is to help it's people and communities thrive.
Given today's climate of uncertainty, what advice do you have for entrepreneurs and business professionals who are trying to do a strategic plan but unsure as to what the next 6 months to a year looks like in regards to restrictions?
Tamara Kuly: Don't be afraid to hold. It's okay to not be moving, don't feel like you're necessarily missing an opportunity to shift, move and pivot, that's not going to be the right solution for everyone. Holding off is something that you need to consider in order to keep yourself whole to move forward. Lots of people don't have that off-button, especially entrepreneurs. I'm not saying that's the answer, I'm just saying that's a consideration.
The idea of being open to pivot and consider your environment is another. Build in the time to think about things and to review progress, but be prepared to pivot. Don't regiment your plan. What can we do now? What do we have zero control over? How do we keep the lights on and move forward? Those are the questions you need to ask yourself.
---
Amelia Laidlaw, Co-Founder, Business & Marketing Strategy, Tandem Collaborative 
Amelia Laidlaw is an experienced entrepreneur, business strategist, project manager, and the co-founder of Tandem Collaborative. She works alongside her clients to prioritize goals for growth, define their brands, and identify solutions so they can engage more effectively with their customers. She is passionate about strategy and big thinking, but she understands the process of implementing those big ideas and the planning that makes it real.
Amelia is a skilled communicator and problem solver and has honed these skills with nearly six years' hands-on experience owning and operating her own cafe in Toronto, co-founding and operating a not-for-profit music festival for six consecutive years, and working with the businesses of The Forks Market.
Whether running a 40-seat restaurant or managing a 70,000 square-foot tourist destination with over 4 million visitors a year, Amelia has a passion for connecting with people and building community.
What are common key indicators that a business may require a new strategic direction? 
Amelia Laidlaw: A lot of the businesses we work with find the most success in strategic planning after being a year or two in. They have worked out a lot of those operational kinks, but they are starting to plateau in their growth. For other businesses further down the road, are you feeling uninspired with what you're doing? Do you feel like you have plateaued or are you feeling overwhelmed? You're busy all the time, but you don't know where you are going with your business? That's the best time to sit down and really figure out where you want to take your business. Having those long-term goals set helps too. Think about your business and what you hope for it to become, but don't think about those immediate barriers. You will start moving in the direction you want your business to go, rather than staying in one spot. 
---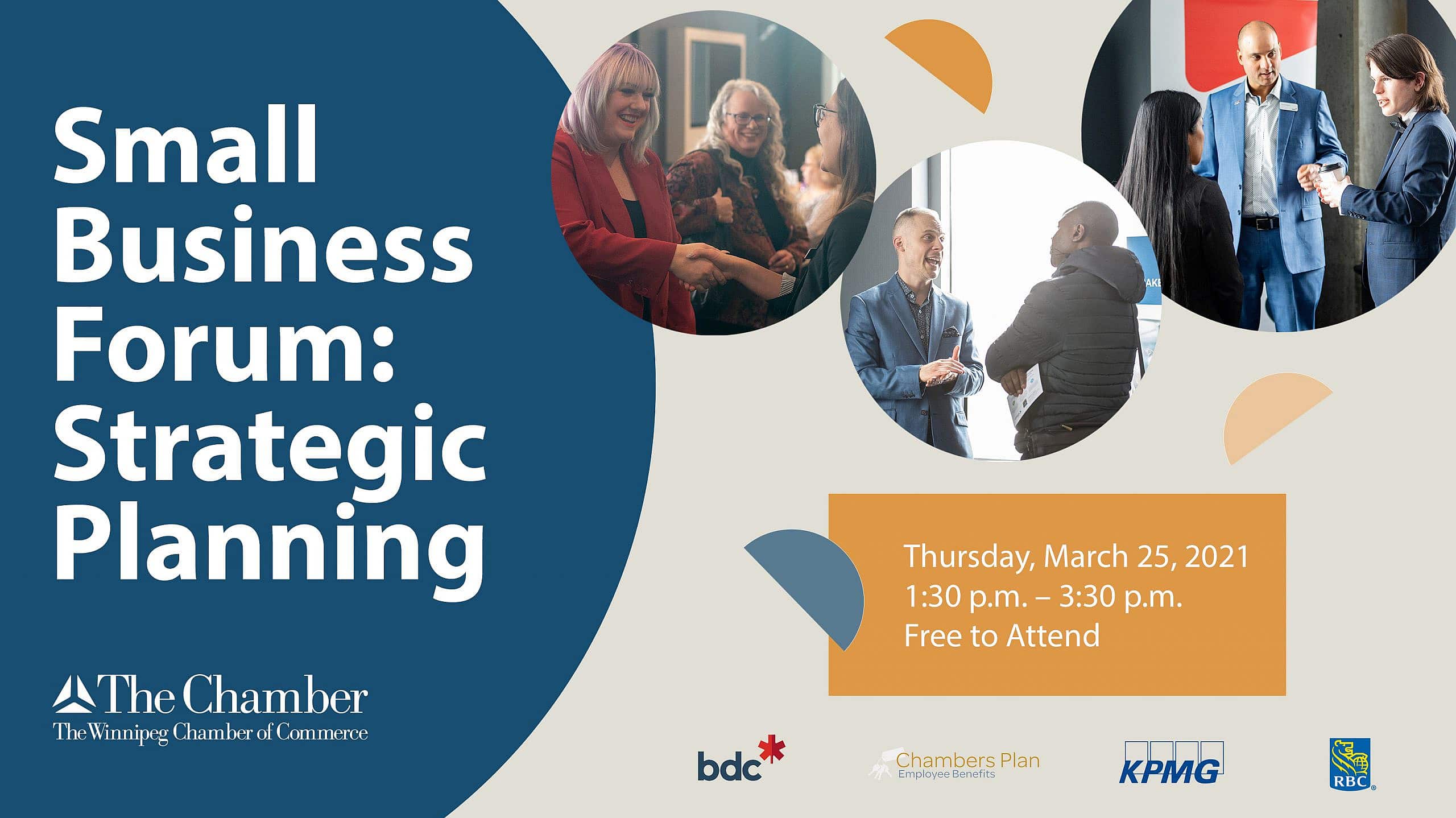 Join us at our upcoming Strategic Planning Forum to learn more about strategic planning from our expert panel.
This free event is open to all businesses and professionals looking for advice, tools and resources to goal set and build effective strategic plans.