4-minute read
The Spirit of Winnipeg Awards Gala is one of our business community's most highly anticipated events — and it's all about honouring local organizations making a difference in our city.
Ahead of the 14th Annual Spirit of Winnipeg Awards on June 16, we're giving you a closer look at how some of our finalists are impacting our city. Today, we're giving you an inside look at one of our Workplace Culture finalists, Amanda Lynn Gluten Free.
---
Amanda Lynn Gluten Free is a Canadian company specializing in making perogies and other comfort foods catering to those with allergies and food sensitivities. They specialize in perogies and other convenience comfort foods. Operating out of their dedicated gluten- & nut-free facility, they cater to the Top 10 allergens in Canada, Vegan lifestyles, and more. Their high standards of quality and taste have them the go-to brand for friends and families preparing and serving meals across Manitoba since 2015.
Winnipeg Chamber of Commer (WCC): Can you share a moment when you realized how significant your actions are?
Amanda Lynn Gluten Free (AGF): In November 2015, at the Sturgeon Heights Christmas Craft Sale. One of my very first customers, Angela, said, "Gluten Free Perogies?! Where have you been all my life?!" What we eat matters. It's more than a need for calories. It's a need for connection and understanding, and acceptance. Ask any one of my staff about the joy they get to experience when they serve that customer, that is the moment they, too, realize how significant their jobs are also. "We believe that everyone should eat well and enjoy what they are eating." – Amanda Lynn
WCC: What do you think of when I say the word community?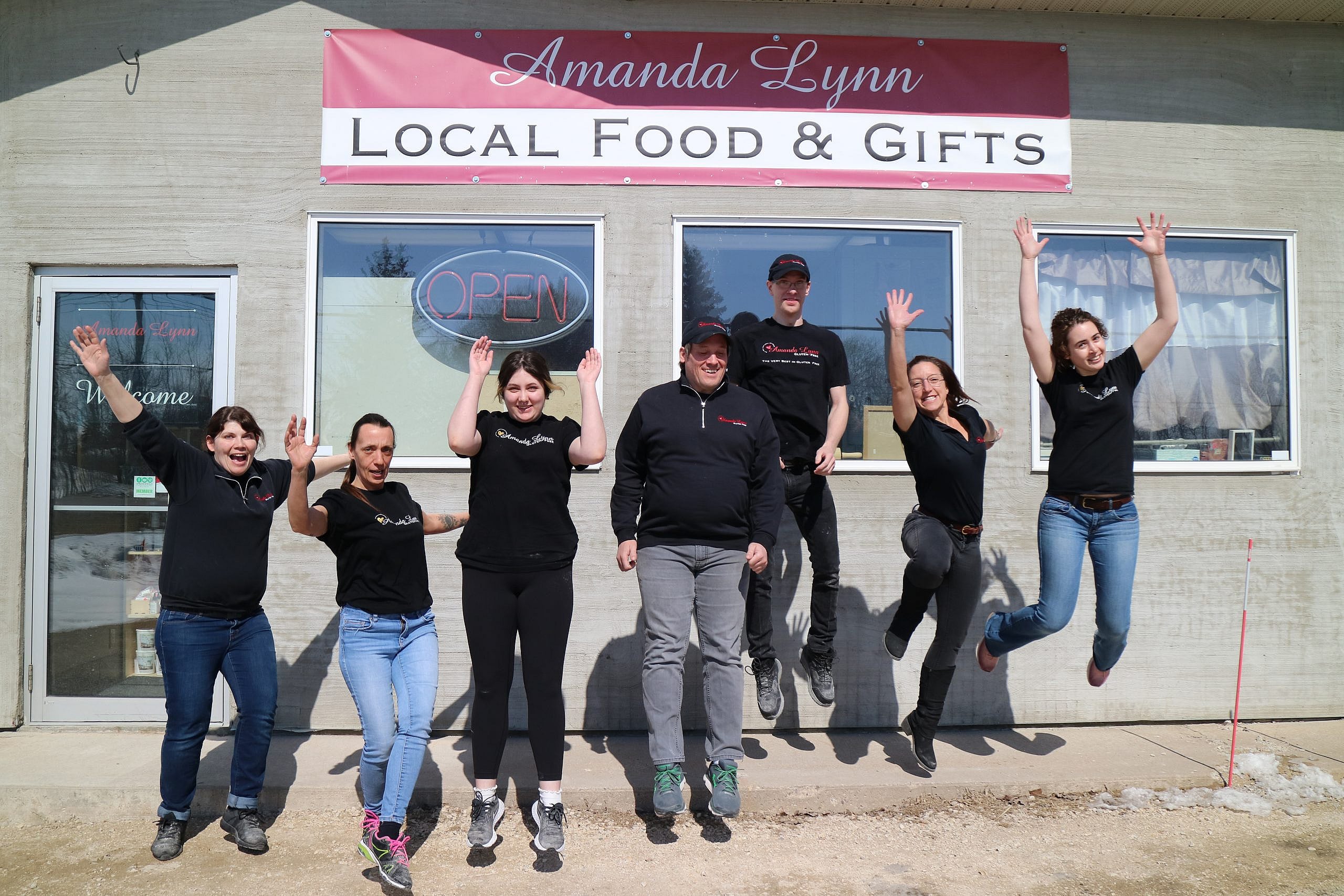 AGF: The people I work with – in the building and out. In our building, you will find the most amazing collection of humans. We have all come together for reasons unrelated to "serving the very best in gluten-free perogies" – however, we all stay to do just that. One of the tasks I find most challenging is assigning people job titles. I think about it all the time. We are a small crew who all wear more than one hat. When I think about all the skills, abilities, and talents that each one of us adds to the workplace, I am filled with joy to know that I have this much support from people in this community to see the business succeed.
Outside our walls, we are so blessed to have an amazing network of support in the SME community. In Winnipeg specifically, The World Trade Centre, Food & Beverage Manitoba and The Winnipeg Chamber of Commerce have all served us and other entrepreneurs well through events, training, networking, path-finding, funding and more. Knowing that I have the support systems (and people) behind me who believe in me and in what we are doing, challenging the way we think and do business, and sharing their experiences is really the very best community anyone could ask for.
WCC: What excites you about what you do?
AGF: Hearing people say, "I haven't had a perogy in __ years!". The pure thrill of someone being able to have perogies again! Their excitement is rooted deep in their soul. From making perogies with Baba to taking part in a traditional Christmas dinner with the family. Perogies are a cultural staple for so many here in Winnipeg and across Canada. We absolutely delight in being a part of peoples' joy in eating food that enables them to re-live fond memories while creating new ones.
WCC: What's next for you?
AGF: Amanda Lynn Gluten Free is growing! We are so grateful to have the opportunity to explore automation and the expansion of our building. This will allow us to serve more of the very best in gluten-free.
---
14th Annual Spirit of Winnipeg Awards Gala
Friday, June 16, 2023
5:00 p.m. – 9:45 p.m.
Club Regent Event Centre