4-minute Read
---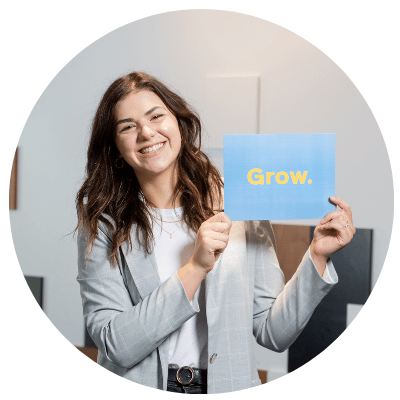 Post Contributed By: Kayla Buehler, Marketing Director, Winnipeg Chamber of Commerce | Leadership Winnipeg Class of 2020-2022
We all know the iconic skyline of Winnipeg– the Esplanade Riel. Although stunning, the Esplanade Riel has seen its fair share of failures, but with its new tenants they hope to switch the narrative. 
At our May 13th Leadership Winnipeg, we kicked off the morning hearing from the vibrant Marshall Ring, CEO of Manitoba Technology Accelerator (MTA). The MTA won the bid in 2021 to lease the space and have big plans.
Marshall shared two major pieces of MTA– what exactly is a tech accelerator and why he wanted to renew the iconic space on the bridge.
Marshall believes Winnipeg can be a world-class tech city, but it can't when such an iconic space sits vacant. I couldn't agree more!
The space will be transformed into a state-of-the-art mini conference and event centre and a tech hall of fame, all for the purpose of bringing vibrancy to the space. 
"If not us, who? If not now, when?"
Before we took off for lunch, we also heard from FasTab, a new online platform that allows patrons at restaurants to pay their bills on their phone without waiting for their server. Plus– the well-known and growing Calia (who also went through the MTA program).
Carson Keck, co-founder of FasTab shared, "I'm a visionary, but I don't know where to put all my steps." Which is why when he came up with the idea, he looked to MTA to help guide him to the direction of success. MTA helped by providing hands-on participation, investment opportunities and leadership to point Carson in the right direction. 
I know I'm looking forward to being able to try it out in the near future!
After eating lunch and hitting a bit of traffic on Pembina, our class was ready to start again, this time at North Forge located at the University of Manitoba. 
The afternoon session was jam-packed, hearing from Joelle Foster, CEO of North Forge and Marney Stapley, Vice President North Forge Technology Exchange. Both enthusiastic leaders shared very cool things happening in the world of tech, especially tech for women.
Launching soon, Womens Equity Lab Manitoba (WEL Manitoba), is a group of female-led investors who help fund start-ups created by women.
Over the course of the day and through many incredible speakers, we heard about very exciting projects and initiatives happening in Winnipeg now and in the future through the work of organizations like MTA and North Forge. 
After each Leadership Winnipeg session, I am left with a feeling of pride for the Winnipeg community and leaders who continue to bring the big punches and create a prosperous city. I'm looking forward to taking part in the final two sessions happening in June!
And if you didn't know, registration is currently open for the Leadership Winnipeg 2022/23 program. The 10-session program provides experiences that inspire and help individuals to develop an understanding of themselves, their community and their role within it. 
I hope to see you at a Leadership Winnipeg alumni event soon!
---