ArtsJunktion is a community-based, charitable organization that redistributes reusable materials. They support a creative community by providing materials through a take-what-you-need, pay-what-you-can model and through their community art space. While also providing a usable art space, they work toward reducing landfill waste by receiving donations from businesses, organizations and individuals, and redistributing them to artists, students and teachers and other community members. Through their various programming and public engagement they work to increase awareness on environmental concerns and promote sustainability. 3000 kg of "waste" materials are reclaimed and redistributed monthly. ArtsJunktion is one of our three finalists in our Environment and Energy category for Spirit of Winnipeg Awards.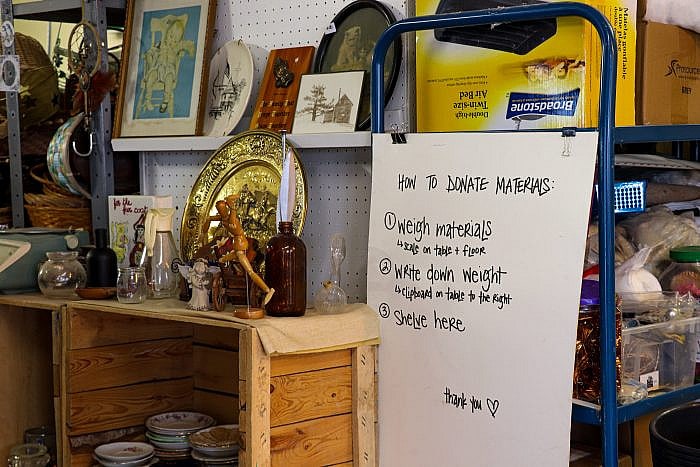 Q1 – What excites you about what you do?
At ArtsJunktion, art meets environment meets community. It's incredible to be able to provide support, to inspire, and to provide space for folks to create! It's incredible to see how reclaimed materials can create such an impact!
Q2 – What's been the biggest obstacle you've overcome?
It's hard to say, but the most recent would definitely be the pandemic. With our doors closed, we needed to find a way to serve our community remotely. We started to produce crafting kits that would be delivered in large part by bicycle. We took the challenge of our doors being closed to develop better practices towards becoming more accessible and realized from the feedback that we received how important this has been.
Q3 – What do you think of when I say the word community?
Community is difficult to define, but for us it means the gathering together of people. We feel strongly that community means finding a way for all to be welcome and to be able to come as they are. Our community extends past Winnipeg, and into rural Manitoba and beyond, it is made up of folks from all walks of life.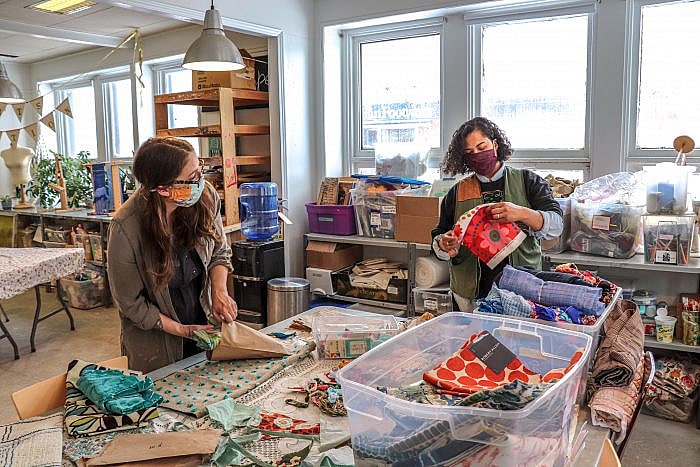 Q4 – Moment when you realized how significant your actions are?
A recent and impactful moment was hearing feedback from our Warmth Drive.We had teachers developing knitting clubs for their students to learn how to knit for community members, as well as burgeoning crafters, seniors self isolating (including Jenette, one of our voracious crocheters who has told us that the winter coupled with being immunocompromised in this pandemic, has brought on a serious bout of depression and that creating for this drive has given her purpose and helped to get her through), as well as so many more people (we had over 50 folks creating warm gear!). On the receiving side, we heard from Central Neighbourhoods Association the following feedback from folks receiving warm gear:
"These are my first mittens in Canada!!!" – 5-6 year old male
"I get frost bite so quick, thank you thank you" – 30-something female
"I cant believe people made this, thank you." – 30-something female
"Nothing is open, especially for stuff like this, these are great and so soft.: – 50- something male.
Being able to build mutual aid opportunities, being able to support mental health, being able to provide resources without financial barriers; all while working in environmentally conscious ways is an incredibly empowering feeling and it's always so nice to hear about the direct impact of that from our community.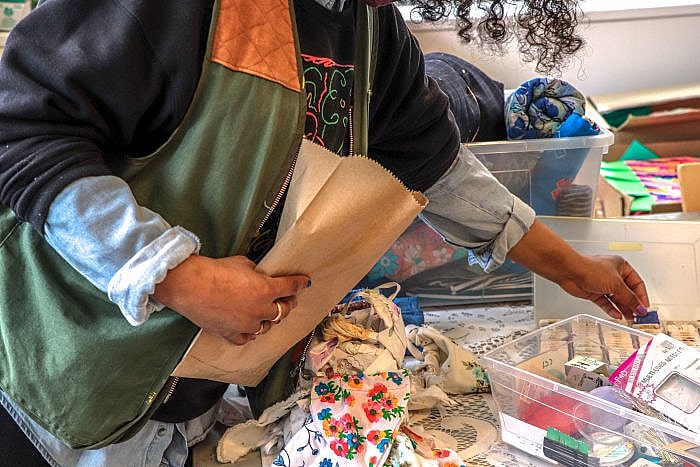 Q5 – What's next for you?
We're developing a membership program where folks will gain access to our new Tool Lending Library! They'll be able to access sewing machines, typewriters, saws, drills, etc to help them in their creative pursuits and in an effort to support repair and reuse.
---