3-minute read
Written by Chris Minaker, Vice President of Policy and Engagement
---
It was an election to remember. A wide-open field of candidates meant that there was lots of competition for the Mayor's Chair. At the conclusion, Winnipeg's new Mayor, Scott Gillingham, was victorious.
The Winnipeg Chamber is anticipating an excellent working relationship with Mayor Gillingham as he works to implement his agenda. His platform is comprehensive and addresses many of the issues that Winnipeg Chamber members had identified as key issues coming into this election; transportation and the movement of goods, faster permitting and faster customer service at City Hall, building Winnipeg's economy, addressing public safety and homelessness, and building a stronger downtown. In our view, this is a bold and expansive agenda, which will set Winnipeg on a path to prosperity.
In the lead-up to the municipal election, Winnipeg Chamber members told us that your number one issue was the downtown. To bring this issue to the forefront, the Winnipeg Chamber partnered with the Downtown Winnipeg BIZ and Exchange District BIZ to organize the "State of the Downtown" event on September 27, featuring the former Mayor of Oklahoma City, which has received international recognition for how they revitalized their urban core. We invited all the mayoral candidates.
Digging a little deeper into Mayor Gillingham's platform, it is evident that the downtown is top of mind for him and that he understands the importance in relation to the health of the whole city. His plan to enhance safety is focused on crime prevention and addressing root causes, which includes housing for the homeless, expanding affordable and supportive housing development and shifting non-criminal calls away from police response. The mayor's ideas on better utilization of Peace Officers and First Nations Safety Officers are also welcome.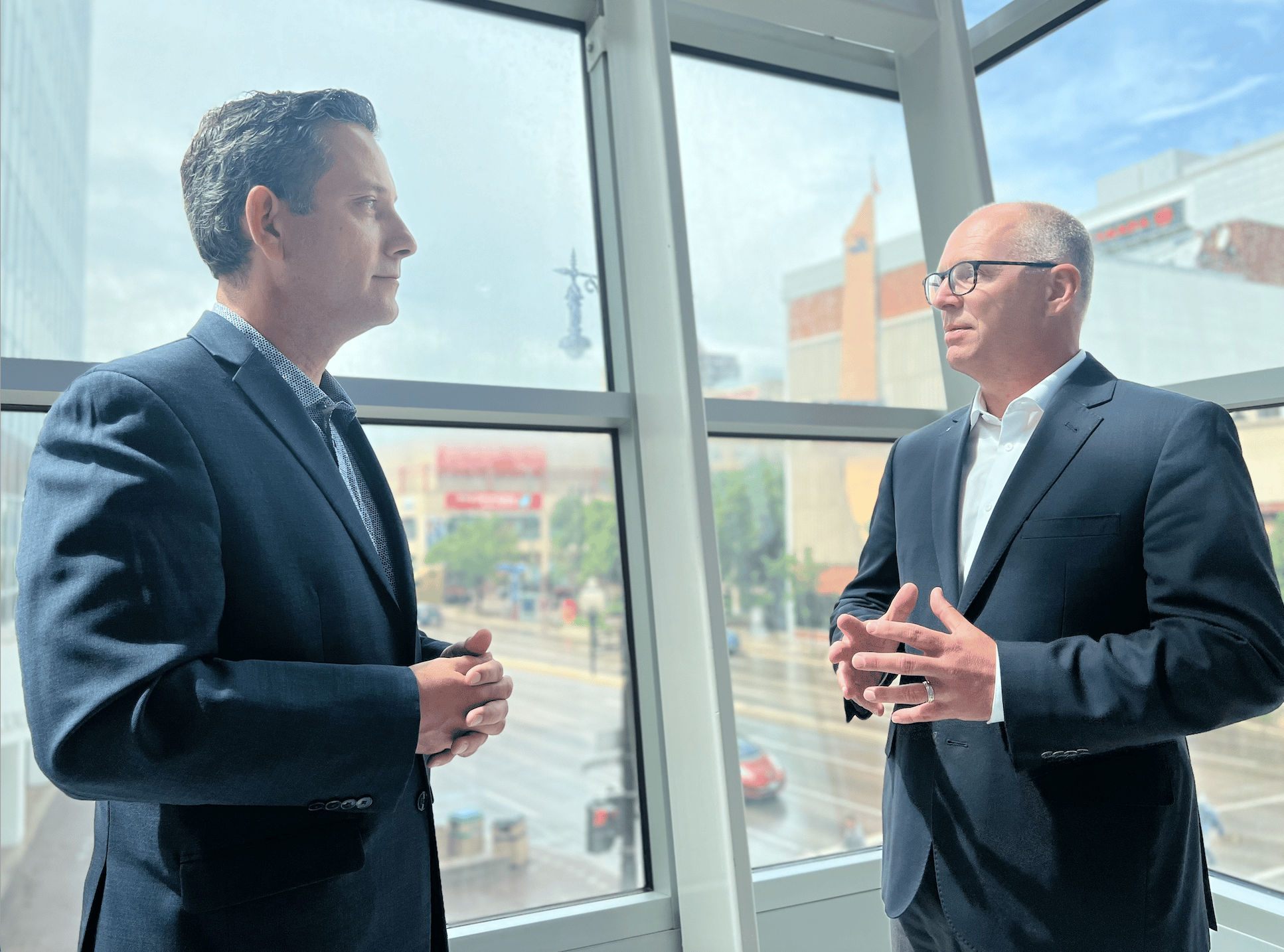 We are also looking forward to working with Mayor Gillingham to speed up permitting and single-window service. Business is the most important economic driver in Winnipeg, so enhancing service and making it easier to do business – benchmarked against key performance indicators – will allow entrepreneurs to focus on starting their business, as opposed to navigating the approval process. Gillingham's "Big Move" transportation plan focuses on transit and active transportation, smarter construction policies, and expanding critical trade routes. If downtown is the heart of our city, then our roadways, transitways and pathways are the arteries. Winnipeg will move forward when people and goods can get to where they need to be, every day.
Chamber members are excited and optimistic about the future of our city, and we wish Mayor Gillingham and all councilors well as they convene and develop implementation plans. We are ready to work with Mayor Gillingham on our shared priorities, toward a vision of prosperity for everyone.