3-minute read
Written by Jess Borys, Communications Manager
---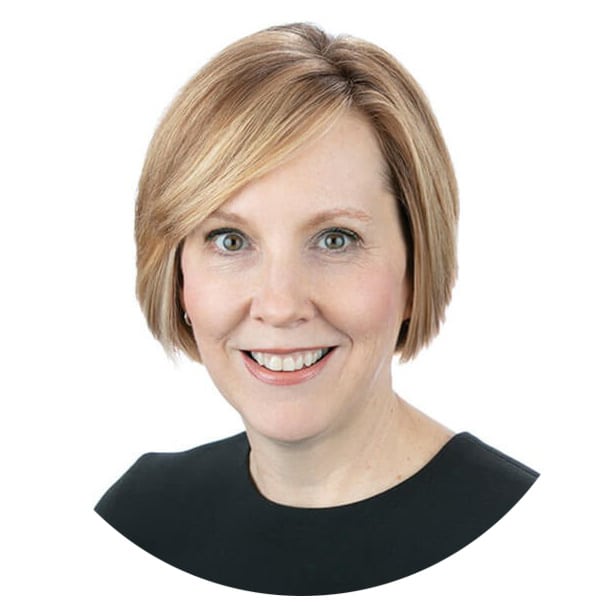 Now more than ever, workplaces need to talk about and address mental health challenges. As a leader in your organization, what can you do to create a safe space where your people feel the best?
Deborah Gillis, President & CEO of the Centre for Addiction and Mental Health (CAMH) Foundation, knows this to be true. Throughout her career, Deborah has always focused on purpose-driven work. She is a recognized thought leader on gender equality, diversity and inclusion, Deborah has dedicated her career to driving social change.
"Purpose-driven work is my primary motivation throughout my career," said Deborah. "I think that motivation came from growing up in a small community in Cape Breton, Nova Scotia, where community support was critical. And that's always stayed with me and given me this sense of responsibility to give back to others."
For Deborah, this meant finding work that focused on causes and issues that hit close to home for her and where she could help others through her own life experience and those who are close to her.
---
---
Those lived experiences have helped her lead CAMH Foundation in transforming how Canadians understand and address mental illness in the workplace and society– working to end the stigma. 
"The stigma around mental illness remains deeply entrenched for many people, and this can be particularly true in workplaces," said Deborah.
"Research shows that employees are often reluctant to disclose a mental illness or share that they're struggling. That is why we discuss the importance of leaders acting as 'Normalizers-in-Chief'. Normalizing the conversation and talking openly about their own experience with mental illness creates a safe space for others to share their struggles."
This leads to a conversation surrounding a workplace mental health strategy. As a result, in early 2020, CAMH released their Mental Health Playbook for Business Leaders, which outlines and provides specific strategies that organizations can undertake based on evidence-based research to develop and implement an effective workplace mental health strategy. 
"Investing in a workplace mental health strategy will have economic benefits for an organization and, of course, contribute to an overall sense of inclusion, which is going to ensure that staff feel welcome and supported," said Deborah.
So as a leader – where do you begin? How can you become that "Normalizer-In-Chief"?
On January 26, we will welcome Deborah Gillis at our January Luncheon to share her experiences leading through the pandemic and the evidence-based resources that can help you prioritize mental health in the workplace. 
---
January Luncheon: Creating Mentally Safe Spaces in the Workplace
Thursday, January 26, 2023  |  11:30 a.m. – 1:30 p.m.
RBC Convention Centre Winnipeg