Natalie Bell is a people person through and through.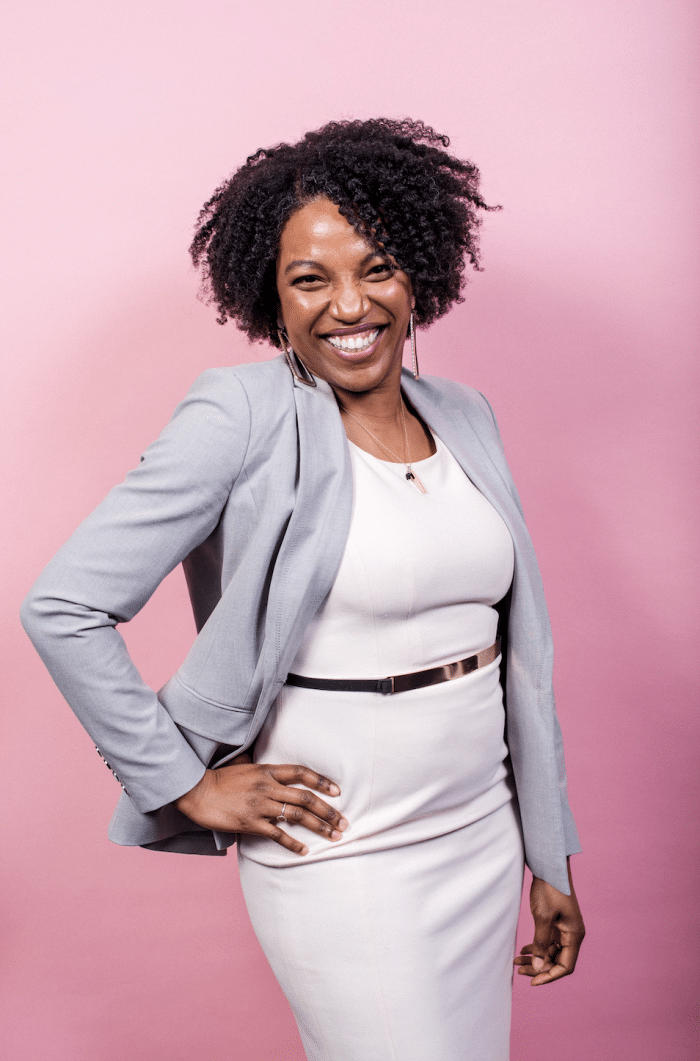 As a Senior Human Resources (HR) Consultant at Acuity HR Solutions and also the CEO– Creative Energetic Original– of PegCityLovely– a personal lifestyle blog– she is all about connections. 
But Natalie began her career in sales and it wasn't until she moved into a role that had some HR duties attached to it that made her fall in love. 
"I was hooked," smiled Natalie. "I've always been a very sociable and interactive person who is always looking to connect with people. HR just seemed like a natural fit."
Throughout her career, she worked in many different HR roles– assistant, administrator, generalist and now a senior consultant. As a consultant at Acuity HR, she couldn't be happier. She found her niche. 
"HR consulting is where I am meant to be," said Natalie. "My motto is always trying to put the human back in human resources. It's all about relationships and we are the glue that holds it together. HR for life, it's just a part of my DNA."
Natalie says it herself, she's a people person who loves to connect. 14 years ago she began to take that motto and start a passion project, which has now turned her into one of Winnipeg's well-known local influencers.
"14 years ago I started connecting with people over Twitter and I really enjoyed the conversation," smiled Natalie. "I began to realize I was sharing so much of my life online through Twitter, why not post it on a blog?"
---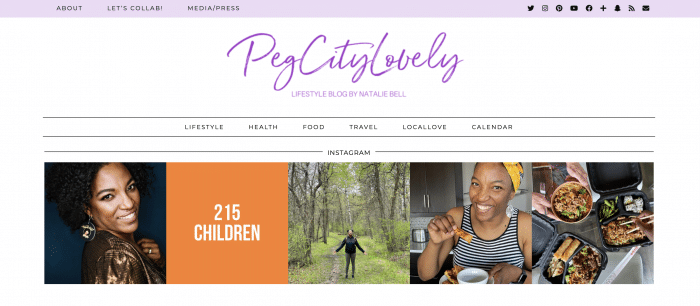 ---
Now with over 23k followers on Instagram and 50k impressions in the last 30 days alone, Natalie's voice has been amplified, but she's only just getting started.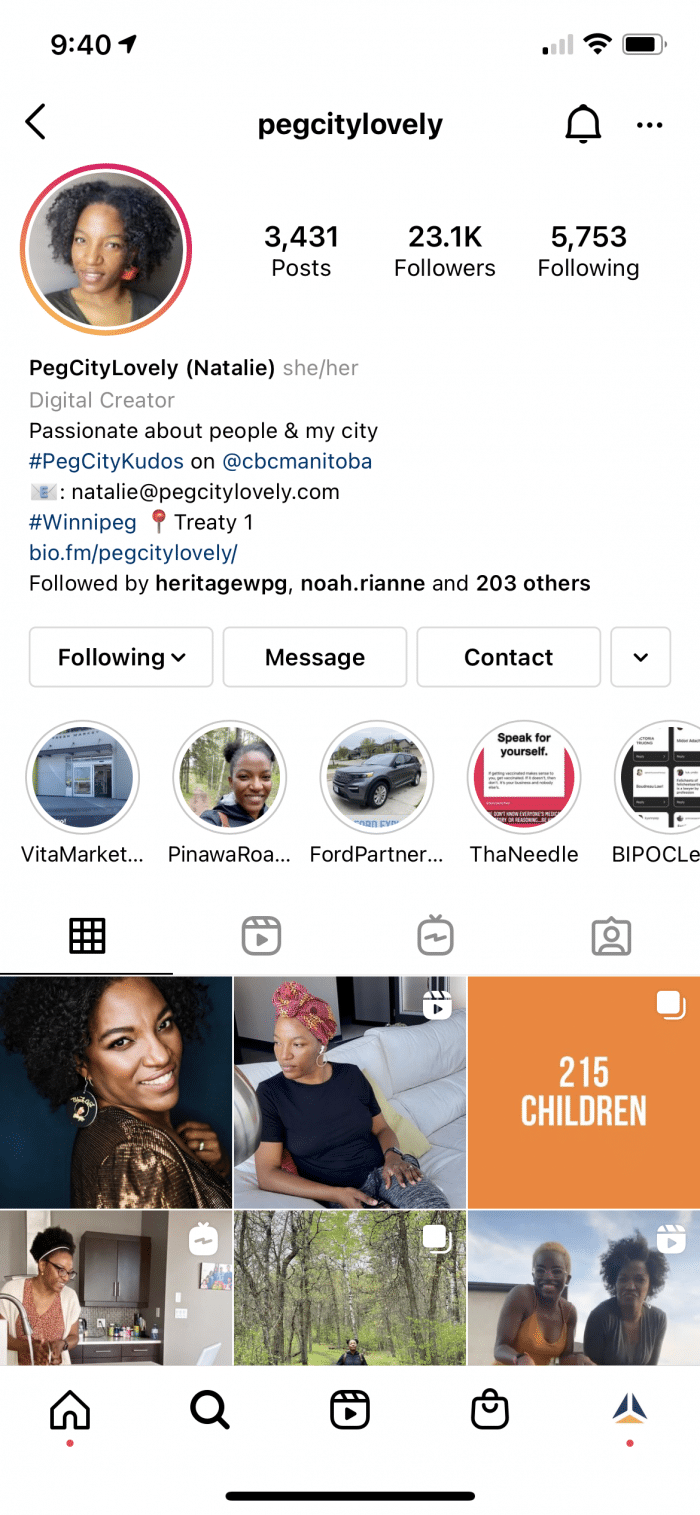 Natalie is known for her personable, honest and funny Instagram stories where she talks about all things Winnipeg, her family life and important social issues.
"It started off as a cookie-cutter Mommy blog," said Natalie. "Then I began to share a lot of different things, whether it's related to health, lifestyle, parenting, relationships, grief, anxiety, racial topics and more. It used to all live on my blog, but my Instagram is where I share most of my content now. It's just been such a wild ride. You never know who is going to resonate with your content."
As an influential woman of colour, Natalie also uses her platform to educate and share her opinions on topics around diversity, equity and inclusion. Whether she's talking about the Black Lives Matter movement, black hair care, HR practices, you name it, she discusses it.
"This is my life," said Natalie. "I've always been black. I didn't just come into this 10 years ago, so I have a lot of lived experiences that can be very useful, but also very traumatizing at times. It's important for me to share those uncomfortable stories so people can understand what we go through. When people try to touch my hair like I'm a petting zoo animal, it's not funny. How would you like it if someone came and touched your hair?"
"Educating folks on the simple lived experiences that I've had, especially as one of the very few black women in HR in our city, is really important to me. We are the only people who can actually share those lived experiences in the HR sector."
Throughout Natalie's career in HR, there have been times employees didn't want to be in a room with her because of her race. This is why her voice and lived experiences are so important and need to be shared, especially in the business community.
"It shouldn't have taken the George Floyd incident for organizations to make a change. There are so many people available to provide that education to share that knowledge so that they can be on the right side of history," said Natalie.
"It takes humility for an organization to step back and take a look at their business and ask themselves what do we have in place that would make anyone feel uncomfortable or unsafe that we need to remove. We all have to start somewhere."
Natalie knows there is still work to be done to create an equitable society, but the work she is doing to help educate our city is a huge step in the right direction. 
---
Join us on June 10th for our final Small Business Forum of the season on creating inclusive, diverse and equitable workplaces to hear from Natalie as one of our panelists where she will share her experiences as an HR professional. Register HERE.