Here at The Winnipeg Chamber, our work is rooted in our three pillars– Lead. Connect. Grow. 
But what do those pillars really mean?
Read below to learn more about what we do at The Chamber get to see the faces behind our Chamber staff. During a recent photoshoot, our staff were asked to pick their favourite Chamber pillar. Swipe through the gallery below.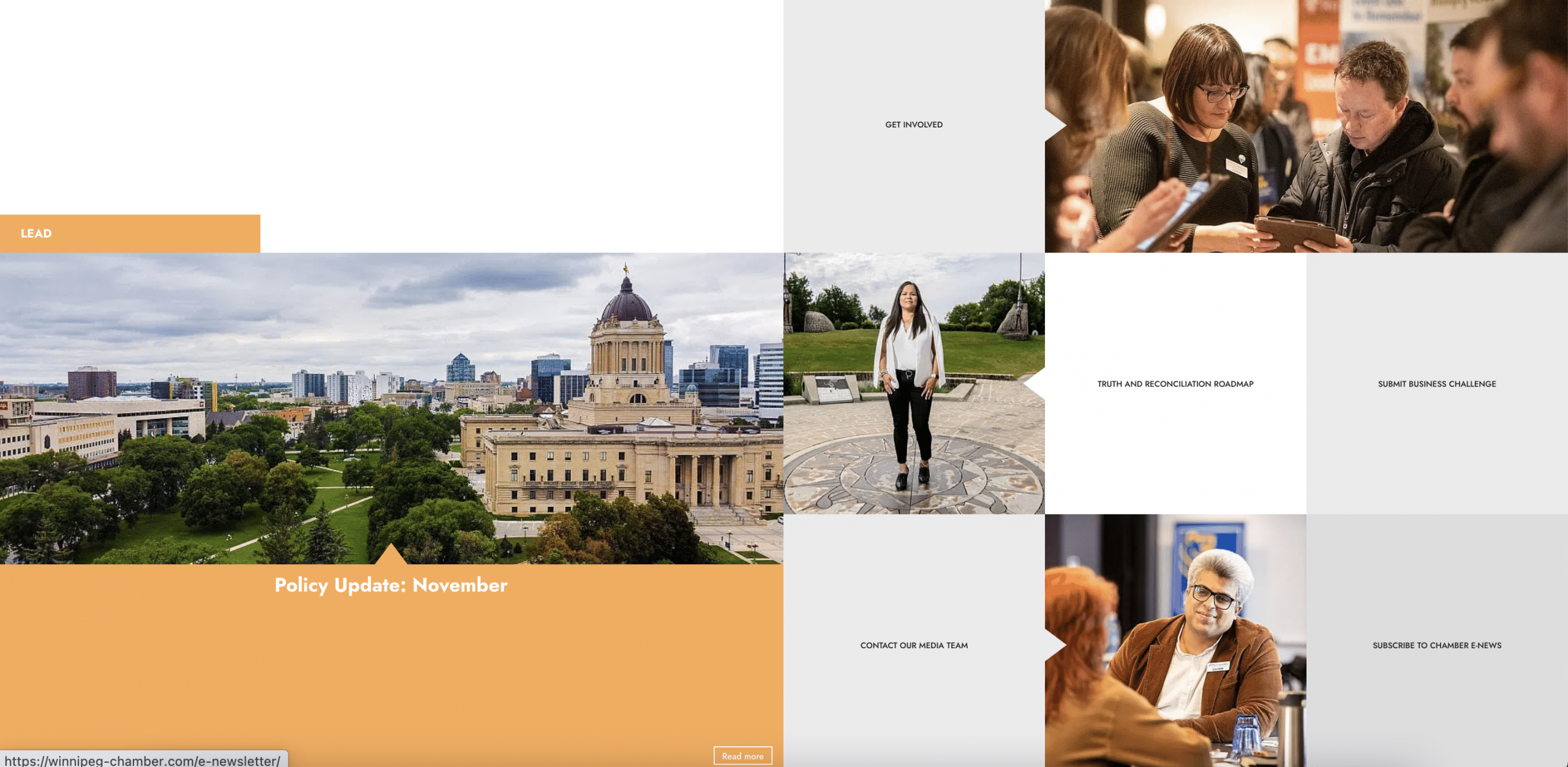 Through our leadership and collaboration, we are committed to being a valued resource to the business community. Whether that means leveraging our exclusive access and influence or connecting you with the right people in the right places by putting you in touch with the appropriate business partner or employing our government relations to strengthen your business.
Advocacy
Advice
Community Engagement
Leadership Development
Publicity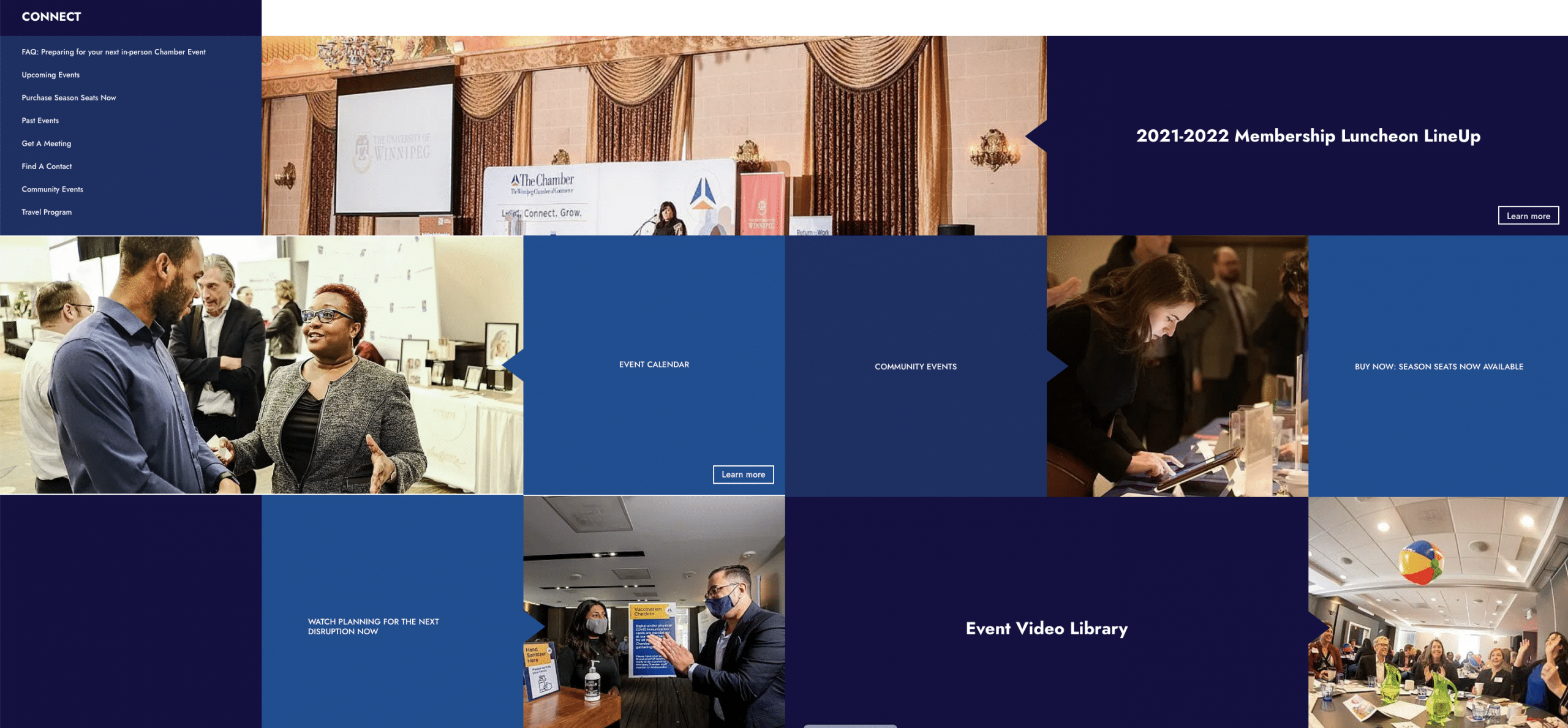 With a network of more than 2,000 member companies, organizations and not-for-profits, we offer an unparalleled platform to develop your professional network and enhance your credibility. By speaking and advocating on issues that affect you now and in the future, we foster the entrepreneurial spirit that makes Winnipeg a great place to live and do business.
Networking
Access
Procurement
Permit Support
Volunteering

When more than a voice is required, we initiate action and impact on behalf of our members. Every day, The Chamber creates something special: an opportunity to engage with like-minded people and be a part of something bigger– a community.
Credibility
Cost Saving
Improve Exports
Awareness and Promotions
Leads and Referrals
---
Our Lead. Connect. Grow pillars were developed by Jeff Vilar and Naida Communications. Jeff will be speaking and leading a workshop on sales and marketing at our upcoming Small Business Forum on December 9.