3-minute read
Ahead of our CODE Conference on May 3rd, we sat down with our Morning Keynote, Anne-Marie Pham, CEO of the Canadian Centre for Diversity and Inclusion, to discuss her career, what you can expect to hear at her keynote and more. Check out the Q&A below. ⬇️
---
Tell us a little bit about yourself and how you got involved in the diversity, equity and inclusion (DEI) world.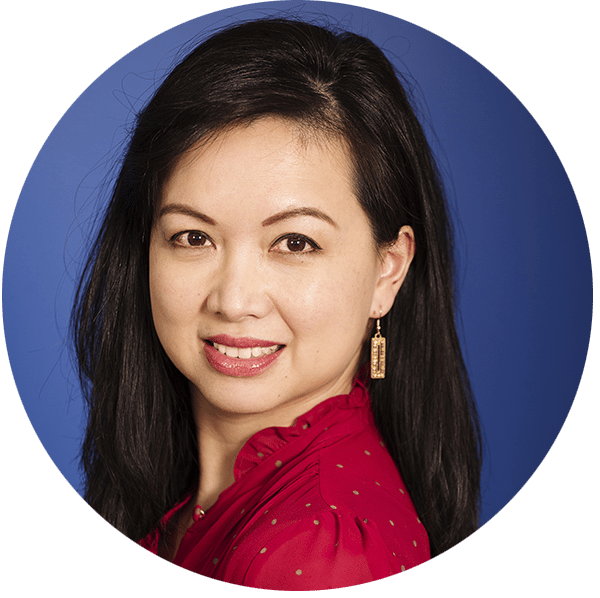 Anne-Marie Pham (AP): My name is Anne-Marie Pham. I was born in Vietnam, grew up in France, and came to Canada at the age of 15. Canada is my third country, and English is my third language. As much as we'd like to claim that Canada is a wonderful, multicultural country, I must admit that it hasn't been easy for me to integrate into Canadian society. Over the course of my early life, I often struggled with a feeling that I did not belong and I was often misunderstood or mislabelled.
As a student, I became interested in learning about how societies operate and evolve and did my undergraduate degree in sociology. It has been a passion and interest of mine to gain a deeper understanding of the value of community, of the issues that communities face, and how I can use my connections and energy to mobilize people to create opportunities and programs that support social inclusion and civic participation. Over the years I've broadened the learning and conversations to the work of building a more inclusive Canada – whether it be in communities, in schools or in the workplace.
You have worked with diverse communities and workplaces for over 25 years. What has been the most memorable highlight for you and why?
AP: I've been involved in the creation of many groups that stem from a need to bring people together to address shared concerns. It is hard to share the most memorable highlight since I've had so many of them.  My earlier experiences were in support of racialized minorities, women and youth.  We shared many stories related to issues of microaggressions, lack of equal access to opportunities, and cultural misunderstanding and incompetence. The need to connect with people with similar lived experiences and to act on our common concerns inspired me.  We worked with various government partners and non-governmental organizations (NGO) to bring those issues to the forefront.
Then I focused my career in addressing workplace inequities – working with the Government of Canada's Racism Free workplace strategy, as a board member of the Canadian Race Relations Foundation and member of the City of Calgary's Anti-Racism Action Committee. Today in my role with the Canadian Centre for Diversity and Inclusion (CCDI), we are proud to be a national charity with the mandate to educate workplaces, schools and communities on how to build a more inclusive Canada, and we have a broad scope by supporting all dimensions of diversity. My journey has been a series of memorable moments that have shaped and continue to shape who I am and how I can show up in allyship with other equity-deserving communities. 
Why is it important for businesses to pause and reflect on what they can do to build the kind of culture, engagement and commitments needed to champion diversity, equity and inclusion in the workplace? 
AP: No matter what experiences we have had, to create an inclusive and equitable work environment for all requires us to know who we are, to understand Canada's history of racism, exclusion and discrimination, to acknowledge its systemic roots that are still felt today, and to build commitment for a more diverse, inclusive and just society for all.  Businesses truly benefit from this education and support in order to build a strong foundation to make the changes needed in their policies, programs and procedures in order to better reflect their increasingly diverse employee and client base. CCDI provides practical guides and tools to support employers to be more inclusive. These can support businesses to be more creative, people-centric and resilient. Research has shown this is a win-win proposition and the return on investment is not only felt financially but also socially! It's not just a business imperative, it's a people imperative. 
Why are conferences like the CODE Conference so important and why should business owners attend?

AP: Conferences like the CODE Conference are important in convening businesses to dedicate time to connect with each other, learn from experiences (the good, bad and ugly) and how to best support each other moving forward. Such conferences are important platforms to amplify great stories and thought leaders in the DEI space. 
What can attendees expect to learn from your keynote?
AP: My keynote will invigorate business leaders to see the importance of DEI for the success of their organization. I will also share the latest HR trends through a DEI lens, provide some tools for reflection and self-assessment, and challenge leaders and board members with a call to action on what they can do to steer their organization to be more inclusive.
---
Register today for our CODE Conference on May 3rd! ⬇️