4-minute read
---
It wasn't until college, that Sky Bridges began to reconnect with his heritage. Now as The Winnipeg Foundation CEO, he sees his journey aligns with the values the foundation holds. 
"When I was in college I tried to reconnect and learn about who I was by speaking with elders. That was a very important journey for me in my life. I ended up learning that part of my identity is being Two-Spirit," said Sky.
"Now being at The Winnipeg Foundation, we are there to help in the same way I was helped throughout my journey through dialogue, understanding and building relationships with all aspects of the community."
In 2021, Sky became the sixth CEO in Winnipeg Foundation's history and the foundation's first Indigenous and Two-Spirit CEO. Prior to joining The Foundation, Sky held the position of Chief Operating Officer at the Aboriginal Peoples Television Network (APTN). He was the creator of Indigenous Day Live, APTN's premier celebration of National Indigenous Peoples Day.
---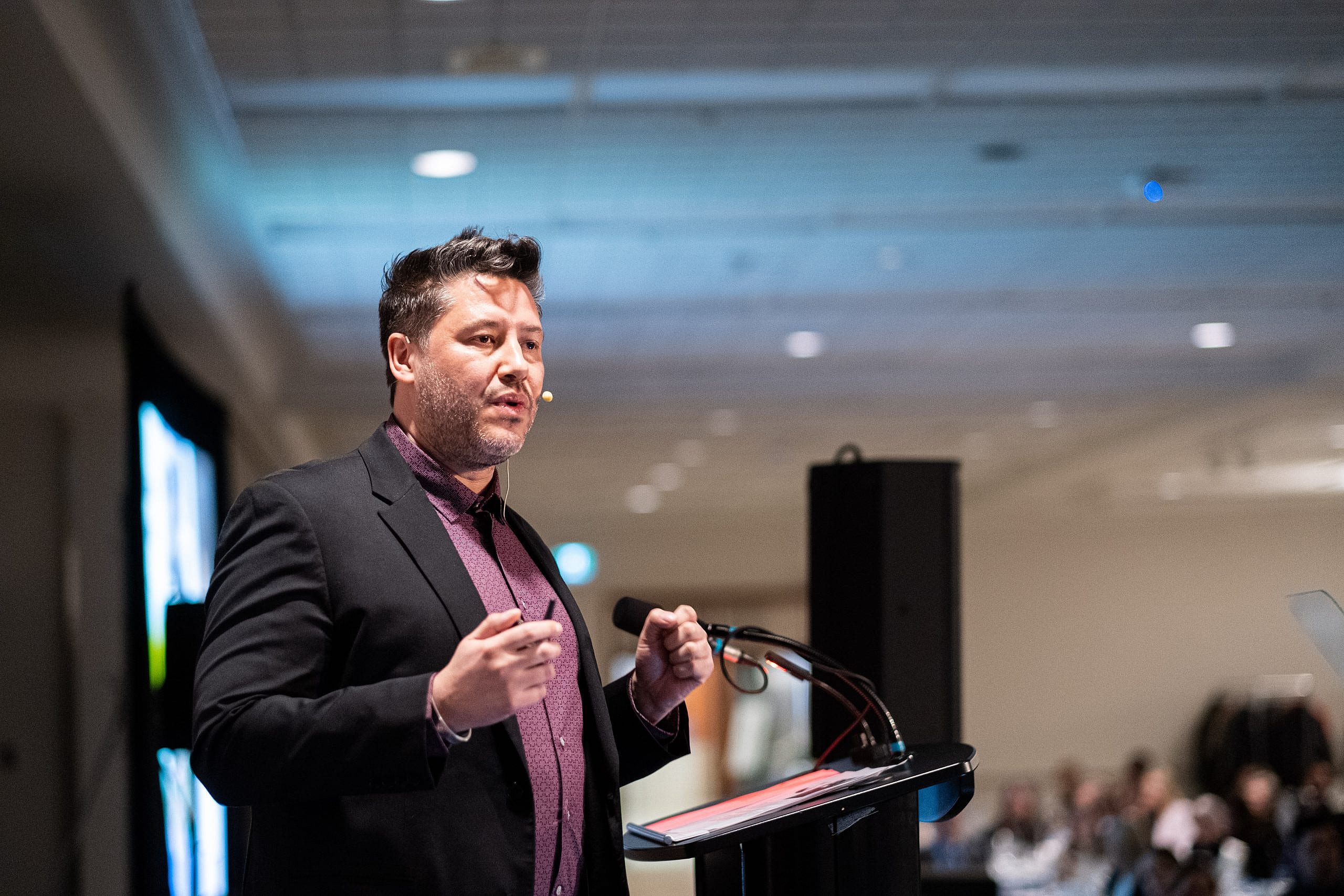 ---
Sky looks back onto Indigenous Day Live as a memory that helped shape him into who he is today. He remembers sitting in the broadcast truck on launch day and being overwhelmed with emotion. 
"I remember at the end of one show we had A Tribe Called Red headlining. After the show I went over to one of the food trucks to grab something to eat. While I was waiting, there were three young girls all watching the performance on one of their phones," smiled Sky. "It struck me because when I was young, I didn't have something to point to that made me feel proud of who I was and visibly those three girls were. It made me feel proud that these young people were seeing their culture on a stage being celebrated."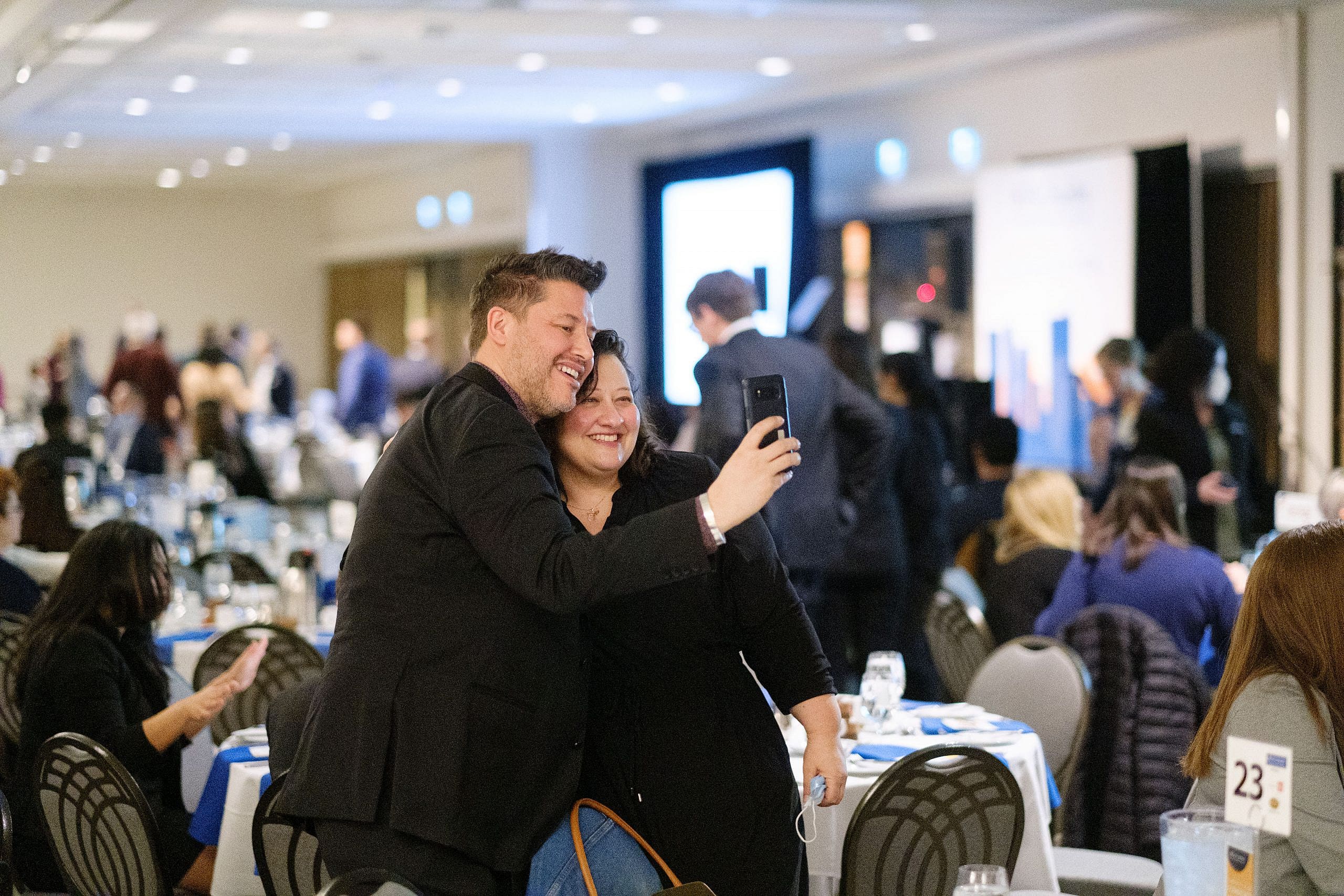 It's clear, the future generations are important to Sky and The Winnipeg Foundation. The foundation's mission states– To be a catalyst for strengthening community well being, now and for future generations, by promoting philanthropy, creating partnerships and supporting diverse charitable organizations. 
"We as individuals have an obligation to those who come after us," said Sky. "It's so important to understand the actions we take have an impact on the future generations."
One of the most important actions we can take as a society is to give back to the community. For Sky, volunteering is the cornerstone of a community.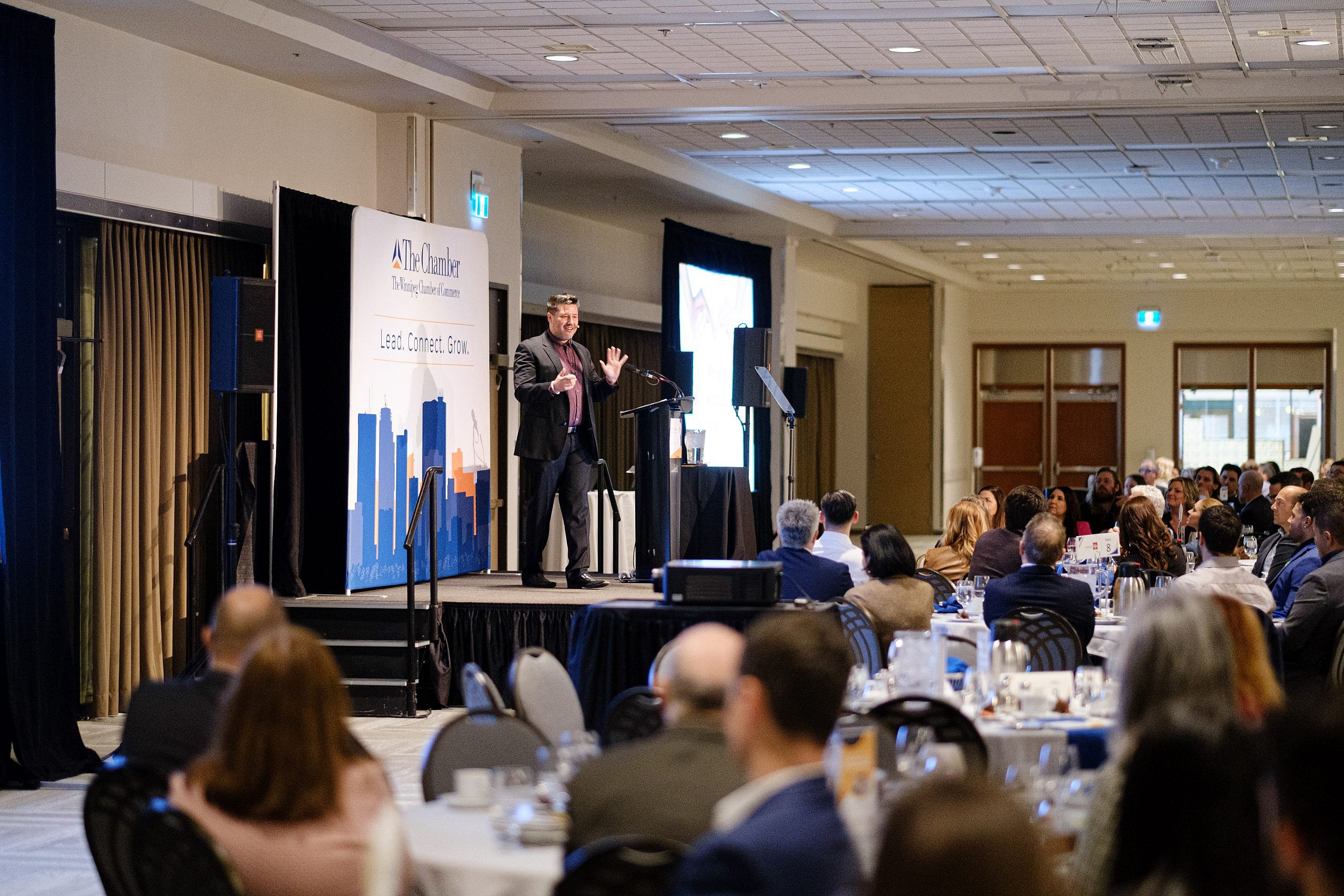 "It's about spending time, connecting and understanding each other. The greatest gift that anyone can give is their time," said Sky. "Volunteering and sharing the stories of our city is so critical to building a community that is vibrant, healthy and able to rise against challenges that come."
As The Winnipeg Foundation starts its second century, join Sky at our next luncheon on April 13th as he provides a comprehensive look at our community's most-pressing issues today that will shape our city tomorrow. 
Learn more about the important roles business and philanthropy can play in helping ensure 'a Winnipeg where community life flourishes for all.'
Community is Immunity
Wednesday, April 13, 2022
11:00 a.m. – 1:30 p.m.
RBC Convention Centre Winnipeg – 2nd Floor Ballroom, North Building