Luncheon: Community is Immunity
*NEW DATE* Thursday, April 21, 2022  |  11:00 a.m. – 1:30 p.m.
RBC Convention Centre Winnipeg – 2nd Floor Ballroom, North Building
---
CLICK HERE to find out the 13th Annual Spirit of Winnipeg Awards Finalists. 
Discounted Member Rate: $57 +GST
Regular Rate: $114 +GST


To learn more about the benefits of a Chamber membership, including discounted ticket rates click here.

The Winnipeg Chamber encourages attendees to wear masks and practice social distancing. Please stay home if you are sick. COVID-19 Screening Tool
Please note, refunds will only be issued with a minimum of 72 hours of notice before the event. Should you require a change of your ticket after that time, we kindly ask that you find a replacement for your ticket. If you have further questions, please direct them to [email protected]
---
ABOUT EVENT
Manitobans are known for their generosity – year over year we have led the nation in supporting our charitable sector, working together towards a better community. What has the pandemic done to the dedicated agencies that now, more than ever, are needed the most? How will we collectively address the challenges ahead for the charitable sector in our city? As The Winnipeg Foundation starts its second century, join CEO Sky Bridges as he provides a comprehensive look at our community's most-pressing issues today, that will shape our city tomorrow. The Foundation is listening and learning as our community redefines who and what it wants to be. 100 years of generous donors have brought The Winnipeg Foundation to today – can our past elevate our community's future?  Learn more about the important roles business and philanthropy can play in helping ensure 'a Winnipeg where community life flourishes for all.'
PROGRAM
11:00 a.m. – Registration and networking
12:00 p.m. – Program starts
12:15 p.m. – Lunch service
12:40 p.m. – Keynote
1:30 p.m. – Program ends
TITLE SPONSORS
VIP RECEPTION SPONSOR
REGISTRATION SPONSOR

---
ABOUT OUR KEYNOTE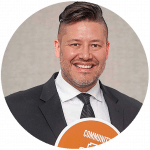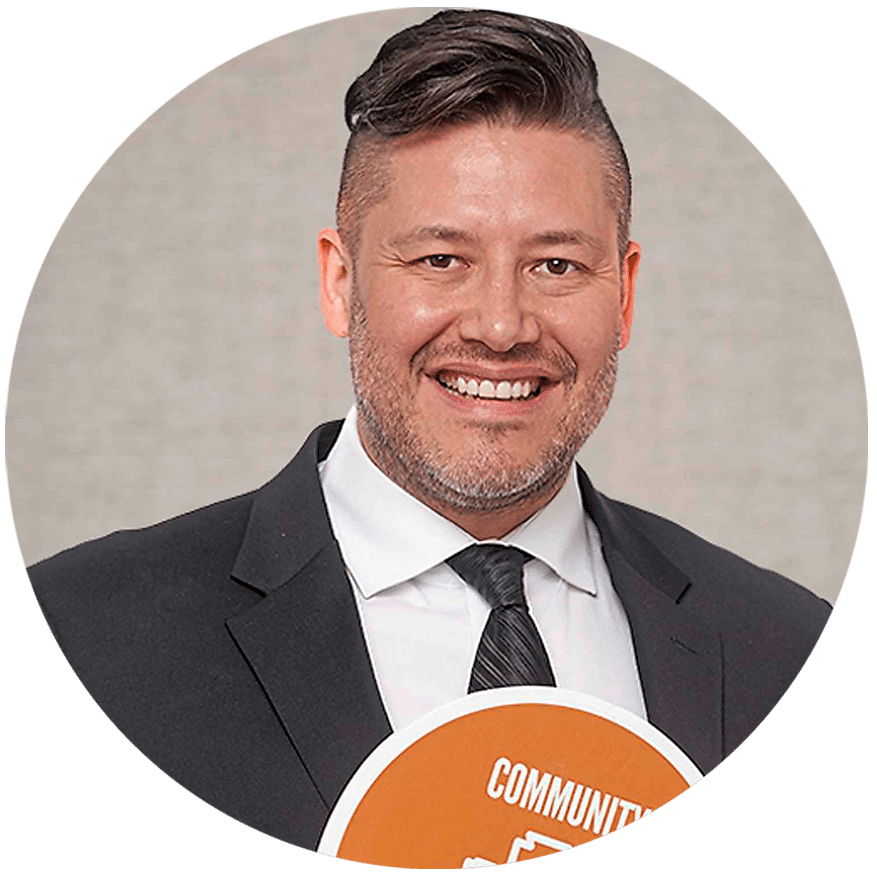 Sky Bridges

In 2021, Sky Bridges became The Winnipeg Foundation's sixth Chief Executive Officer. Prior to joining The Foundation, Sky held the position of Chief Operating Officer at the Aboriginal Peoples Television Network (APTN). He was the creator of Indigenous Day Live, APTN's premier celebration of National Indigenous Peoples Day. Sky has held diverse positions in the broadcast industry, covering both the private sector with PrideVision TV and the public sector with the CBC. He has also served as Vice-President of Business Development at the Canadian Council for Aboriginal Business.
Sky has a passion for volunteering for organizations that build stronger communities. He has served on the following Boards: Winnipeg Folk Festival, United Way Winnipeg, It Gets Better Canada, Travel Manitoba, Manitoba Indigenous Tourism Association, Casera Credit Union, Manitoba 150, and CARAS/MusiCounts.
Sky identifies as Two Spirit, he is Métis with a Cree and Blackfoot bloodline. He was born in Winnipeg and raised in Marquette, Manitoba. He is a graduate of Red River College where he completed a Diploma in Business Administration and an Advanced Diploma in International Business.
---
We strive to host inclusive, accessible events that enable all individuals to engage fully. If you require accommodations for an upcoming event, you are able to make a request upon registration or by emailing [email protected].
375 York Ave.
Winnipeg, MB