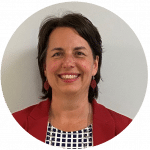 Post Contributed By: Nicole Fontaine, Community Partnership Coordinator at Winnipeg – Herzing College, Leadership Winnipeg Class of 2020-2022

On April 22, 2022 our Leadership Winnipeg class had the opportunity to learn the importance of the Arts & Culture and the obstacles this sector has overcome throughout the pandemic!
We visited The Royal Manitoba Theatre Centre and met with the co-leaders: Camilla Holland, Executive Director and Kelly Thornton, Artistic Director. I had no idea of the rich history of this theatre! I love their mandate, vision, and the amazing values it holds.
The importance of having a space to "study, practice and promote all aspects of the dramatic art, with particular emphasis on professional production." Do check out their website to learn the very rich history: Royal Manitoba Theatre Centre-About (royalmtc.ca).
A wonderful Arts and Culture Panel shared with us the impact of Covid19 on all their organizations and the resilience they had during this unprecedented time!
The panel consisted of:
Kelly Thornton, Artistic Director, RMTC
Camilla Holland, Executive Director, RMTC
Angela Birdsell, Executive Director, Winnipeg Symphony Orchestra
Jean-Francois Phaneuf, Director of Artistic Planning, Winnipeg Symphony Orchestra
Larry Desrochers, General Director and CEO, Manitoba Opera
Rod Bruinooge, Interim CEO and Film Commissioner, Manitoba Film and Music
The famous phrase "needed to pivot" was an understatement…streaming of productions was done, and so much more: "Zoom became a VERB!" The sector was very grateful to receive financial aid from the Winnipeg Foundation, Federal and Provincial Governments but indicated that help is still needed for the artists and the sector!
The behind-the-scenes tour was very interesting and to see all the moving parts that go into a production is mind-blowing! It brought back fond memories of my childhood when my Papa brought me to see different plays at the RMTC!
Next stop was the Manitoba Museum. We met with the amazing and inspiring Dorota Blumczynska, CEO/Executive Director! She is going to change the course of our Manitoba Museum, and is dedicated to Diversity, Equity and Inclusion (DEI). There will be a first time call in "52 years for a community strategic plan and want to be agents of change." I would strongly encourage you to visit The Manitoba Museum as it depicts our "the human and natural history of Manitoba." The newer galleries are the Hudson's Bay Company and Winnipeg. There is also the exhibitions, Planetarium, Science Gallery, and Museum Shop to explore! I will definitely be returning as there is so much to learn and see!
We also heard from Adam Smoluk, Managing Director of Film Training Manitoba – Practical. Innovative. Responsive.Film Training Manitoba! Great to hear about all the training available in the Film sector and their commitment to DEI!
A sentence that resonated with me was that the Arts & Culture "IGNITE CONVERSATIONS THROUGH EMPATHY"!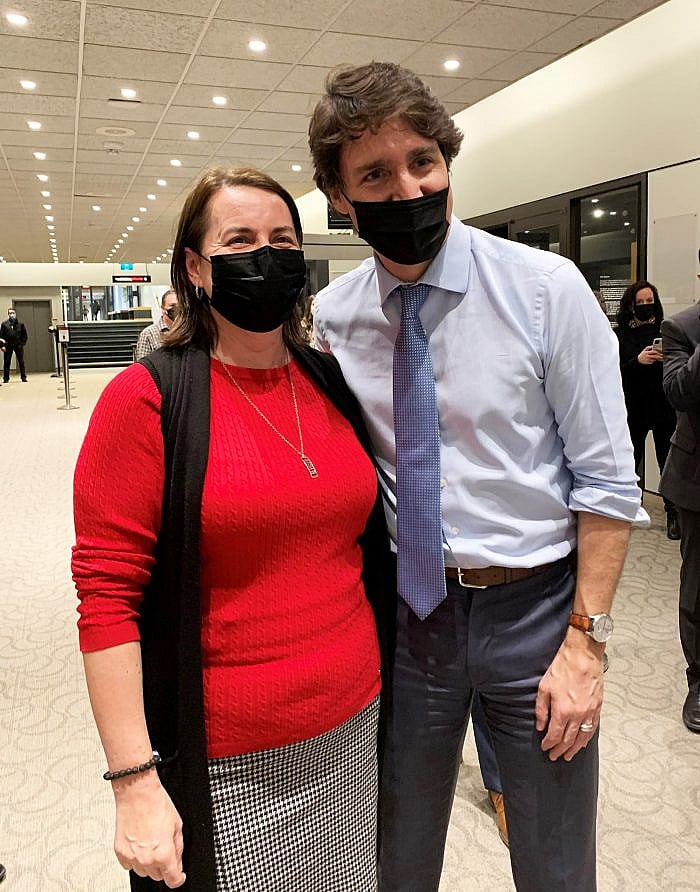 Another highlight of the day was that Prime Minister Trudeau visited the Manitoba Museum and Science Gallery for Earth Day! I was very lucky to have the chance to speak with him en Français, have a picture and to share that I had met his Papa when I was 11-12 years old.
I'm very grateful and blessed part of the Leadership Winnipeg program and would encourage you to participate in this amazing program! To learn more: Leadership Winnipeg | Winnipeg Chamber of Commerce (winnipeg-chamber.com).
We are all Leaders and can all make a difference in our communities, towns, cities, provinces, countries, and the World! Let's continue to support our rich and vibrant Arts & Culture Sector in our Province and have honest conversations through empathy!