4-minute read
Written by Kerry Harris, Director of Policy and Engagement
---
Winnipeg Chamber releases 2023 election platform to advance economic growth in Manitoba
In preparation for the upcoming provincial election on October 3, The Winnipeg Chamber of Commerce unveiled its 2023 Provincial Election Platform, "Advancing Economic Growth: Reform Priorities for the Next Provincial Government". The platform was developed through extensive consultation with businesses across a wide range of sectors around Winnipeg conducted through roundtable meetings and member surveys with the assistance of Probe Research.
---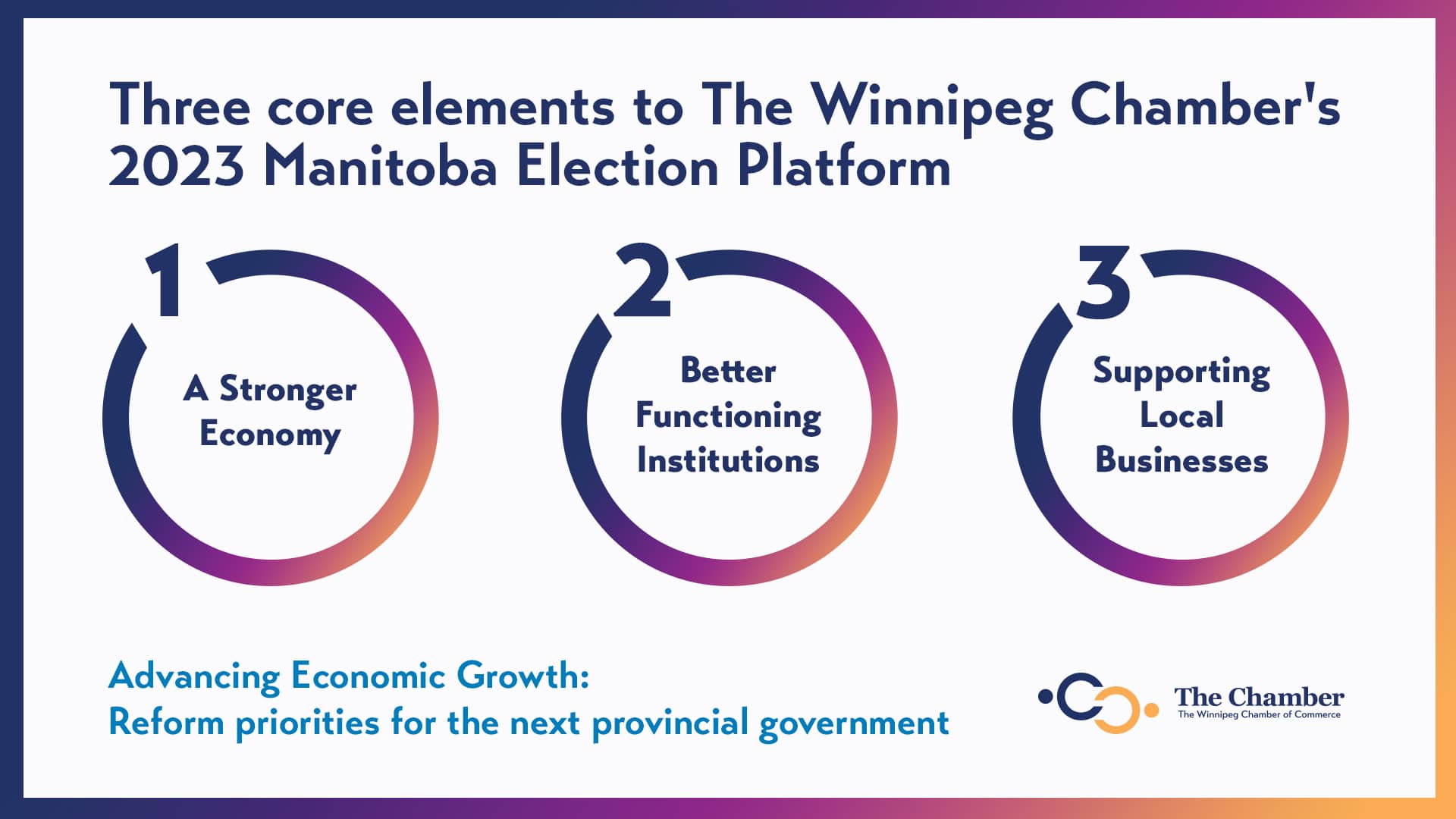 ---
"We have listened closely to businesses across Winnipeg, and we will advocate for their priorities to advance economic growth in the province. Businesses are the heart of our communities. They provide economic growth, jobs, support and vibrancy. "When business does well, Manitoba does well, and our communities thrive."- Loren Remillard, President and CEO, The Winnipeg Chamber of Commerce.
As Winnipeg's top business group representing 2,100 members, The Winnipeg Chamber's Provincial Election Platform includes 39 recommendations covering three key pillars: A Stronger Economy, Building Better Functioning Institutions, and Supporting Local Businesses.
The recommendations to advance economic growth in Manitoba include:
Develop and release "The Next Decade of Growth" plan outlining Manitoba's strategy to address immediate economic challenges while leveraging opportunities over the next ten years.
Balance taxation to support socio-economic objectives, reduce the Health and Post-Secondary Education Tax Levy, and explore changes to the corporate income tax system.
Develop a net-zero strategy, incorporating emission reduction pathways and sector-specific roadmaps, and establish a sustainability reporting framework for provincial spending.
Review its existing fair registration practice legislation and consider any applicable amendments to any provisions that create barriers to licensing and other unnecessary obstacles.
Create a Small Business Cost Relief Fund, allocating a specific budget to provide direct financial support to eligible small businesses.
Facilitate ongoing collaboration between government, businesses, and communities for effective policies, incentives for affordable housing conversion, and continued funding for social support programs.
---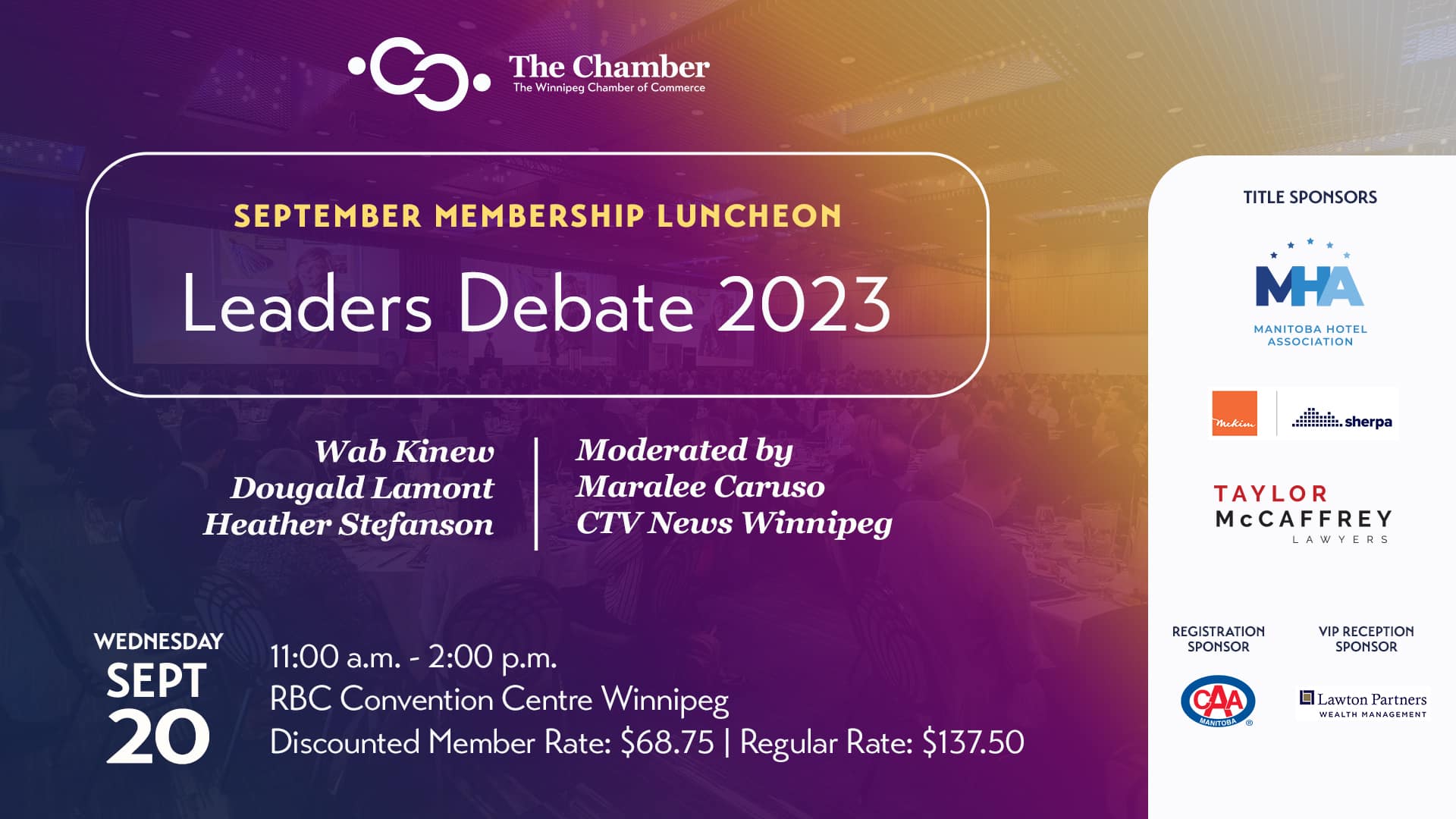 As the October 3 election nears, we look forward to learning how the provincial candidates' views align with our members' values. The Winnipeg Chamber is hosting a Leaders Debate on Wednesday, September 20, at 11 a.m. Please join us to see how the priorities of each candidate compare to your vision for the future of our city and province.