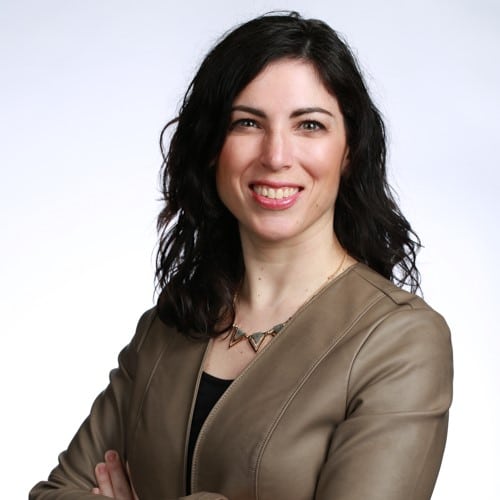 Post Contributed By: Christine McKay, Director, Corporate Communications at IG Wealth Managementand Leadership Winnipeg Class of 2020-21
It's a Friday morning in January and I click away from my workday to log on to the latest Leadership Winnipeg Zoom call. I'm getting set up, headphones in, camera on, reading our guest's bio, when Francine Bahati starts to speak.
I'm instantly transfixed.
The owner and founder of Queenfidence Cosmetics by Francine B is passion personified. She exudes confidence, courage and positivity.
"Hope is what keeps us going."
At an early age, war broke out in Francine's home country. Her family fled the Democratic Republic of Congo and lived in Uganda as refugees. She was told she would never amount to anything and her self-esteem suffered.
But through the hard times, she developed a passion for makeup – at first to cover her feelings but then, to show others how beautiful she felt inside. As time went on, she found her purpose to help people who are suffering low confidence, to define a new standard of beauty and inspire them to follow their dreams.
"I love Winnipeg; I love the people of Winnipeg."
In 2012, Francine arrived in Winnipeg. And it was cold.
But her smile gets wider when she tells our group about the warm welcome her family received and the love they felt from volunteers and organizations who supported them during their transition.
Despite starting over in a new country, Francine did not forget her passion. She started saving money, researching cosmetics ingredients and learning what she would need to make her dream a reality.
She pauses at this part of her story to tell us that we don't need to know everything; we just need to start – to take a risk. She admits that she's had doubts herself but that the key has been to keep pressing on, to not give up. When I look at all that she's accomplished, I believe her and I feel inspired to apply that attitude and optimism to my own life.
"How can we inspire and empower the community with our dollar?"
Fast forward to three years into being the owner of an all-inclusive black-owned beauty brand, and Francine started to notice a gap. As a woman of colour, she wanted to empower and support other people of colour, but she didn't know where to find businesses to support.
Instead of giving up, Francine helped establish Black Owned Business Manitoba, a business directory that highlights, promotes and celebrates black owned businesses, professionals, and creatives in Manitoba.
The goal of Black Owned Manitoba is to empower the black community to pursue entrepreneurship and build sustainable wealth that can be passed on to the next generation. And Francine says she also hopes to inspire and challenge her allies to advance and empower the Black community.
"It's been an amazing journey."
Francine speaks these words more than once during the time we are together. Even when she talks about rejection, hardship, and suffering, her courage and optimism shine through. She seems to have truly found her place in the world, her purpose in life and, as she calls it, her 'why.'
"When you're doing something, your 'why' has to be bigger than yourself."
Honestly, I've got chills. And a new goal for myself. I'm going to look at the 'why' in everything that I do.
I challenge you to do the same.
---
Leadership Winnipeg is supported by:
Vision Partners:
Canada Life
IG Wealth Management
The Winnipeg Foundation
Johnston Group
Winnipeg Regional Health Authority
Proud Partner:
Assiniboine CU
Proud Supporters:
Asper School of Business
Boston Pizza
Honest Agency
Wawanesa Insurance