Written by Casey Clair, Energy & Climate Advocate
4-minute read
Community-based sustainability is a key strategy in developing flourishing eco-conscious businesses. At The Chamber, it is important for us to promote sustainable businesses and their green initiatives. In our Sustainability Spotlights, we will shift our focus towards sustainable practices and the people that adopt and amplify them.
---
For today's Sustainability Spotlight, we're sharing the eco-conscious activities of Kevin Selch, founder of Little Brown Jug. (LBJ) 
Bringing local brews and carbonated water to Winnipeg's core, how does Little Brown Jug keep its waste low and efficiency high? Well, there are a few different ways. 
Original Structure & Heat Re-Circulation 
One of the methods LBJ used to keep energy bills low was to envelope the Exchange District building. Kevin notes that they were able to insulate the building without changing its historic structure. This insulation coupled with their re-circulated heat keeps the Little Brown Jug warm throughout the winter.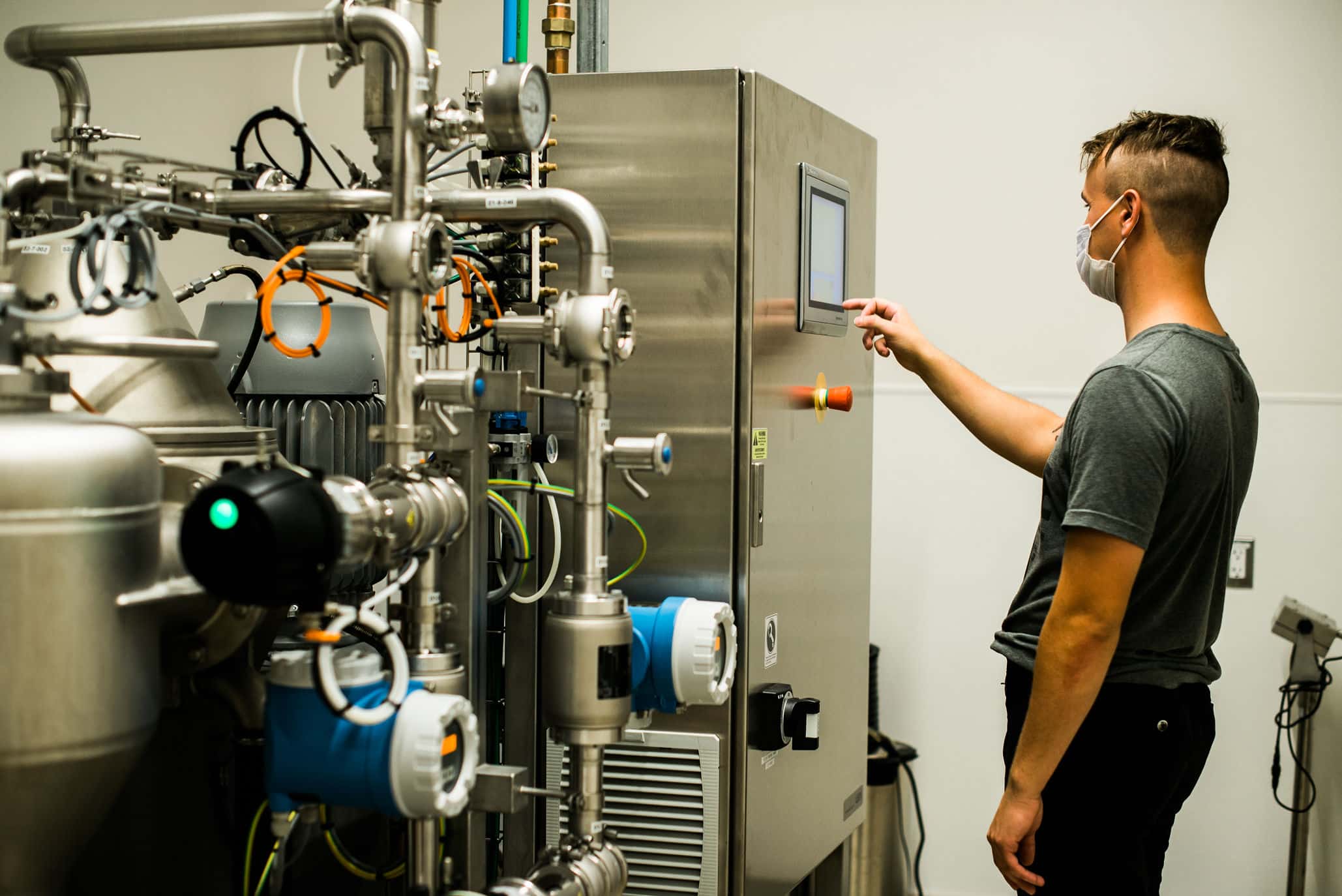 "We have a 42-horsepower chiller and instead of it being outside we put it in a special room inside our building and it creates a ton of heat. In the summer we eject all of that heat outside and then in the winter time we push that back into our building," says Kevin.
This chiller functions as an HVAC system year-round for the brewery and helps maintain low costs.
Improved Chemical Tanks
Another way that Kevin has made LBJ more financially and environmentally sustainable is through their custom-made chemical tanks. 
"We're able to use our chemicals, recapture them and then put them through our centrifuge to take out any kind of solid material in them and keep using them.  Even though we grew as a business we used fewer chemicals," says Kevin.
This has been important for the growth of LBJ. Keeping chemical usage low alongside an expanding customer base keeps the business scalable and affordable against rising costs. 
Carbon Sequestration 
Additionally, LBJ is starting an exciting green initiative this spring. Kevin and his team will soon be able to capture the carbon dioxide (CO2) that is normally lost to the atmosphere during fermentation. 
"It'll be only the second brewery in all of Canada using this technology."
---

---
During carbon sequestration, CO2 is re-captured and recycled for further use in the facility.  It can be used to clean cans, kegs, and tanks and to carbonate beer and, most-recently, sparkling water. 
"We just launched a new brand called Brite Water. We're pretty excited about this because I think we're the first local flavoured carbonated water company. So we kind of built a whole new business on the idea that we're gonna have this extra carbonation."
Head over to Little Brown Jug for a visit! You can take a tour of their brewery in the heart of the Exchange District and learn about their various sustainability initiatives in-person!
*Images provided by Kevin Selch*
---
Continue reading our Sustainability Spotlights and find the businesses in your community that are making eco-conscious decisions.
If you're one of them, get in contact with The Chamber's Energy & Climate Advocate, Casey Clair and join the Spotlight.
Get in touch with Casey by phone: (204) 688-1304 or email: [email protected].