We connected with Darcy Granove, Founder and Principal Landscape Architect at Little Bluestem Landscape Architecture, to talk about how when COVID hit and many of their projects were put on pause they created landED, an environmental education program, to provide free resources to anyone looking to get outside, explore, and learn.
As the winner, voted by you, of our #ReimagineWPG Category for the Spirit of Winnipeg Awards, Little Bluestem Landscape Architecture is closing out our #ReimagineWPG campaign as the final feature.
---
Growing up, Darcy Granove's love for design and landscape started at an early age. 
For Darcy, Owner and Principal Landscape Architect of Little Bluestem Landscape Architecture, it began at a Mini University program she attended as a child at the University of Manitoba. 
"After completing my first degree in sociology, I remembered that Mini University camp I was like, ok, I want to be an interior designer," said Darcy. "I applied to both environmental design and education. It was going to be one or the other. I got accepted into environmental design and got intrigued by the landscape. My passion for teaching was still there and I began Adult Education courses when my daughter was born and started teaching Introduction to Environmental Design at the University of Manitoba about 5 years ago. But now looking back, that education piece has come full circle."
Then Darcy launched Little Bluestem Landscape Architecture (LBLA). Her team consisted of her and her laptop. Now with an all-female powerhouse team of six, LBLA has taken off. 
LBLA offers a full range of design work, including community consultation, design, planning, and project management services required to bring landscape projects to fruition. Their work includes extensive planning, coordination, and construction project management of all-season recreational amenities, as well as interpretive planning and iconic destination branding.
Their vision is to exist to connect people to their environment, creating holistic design solutions for communities.
"Everything we do is rooted in community. Whether it is strategic visioning through stakeholder engagement or the improvement of public spaces through design our goal is to always leave a positive impact," said Darcy.
---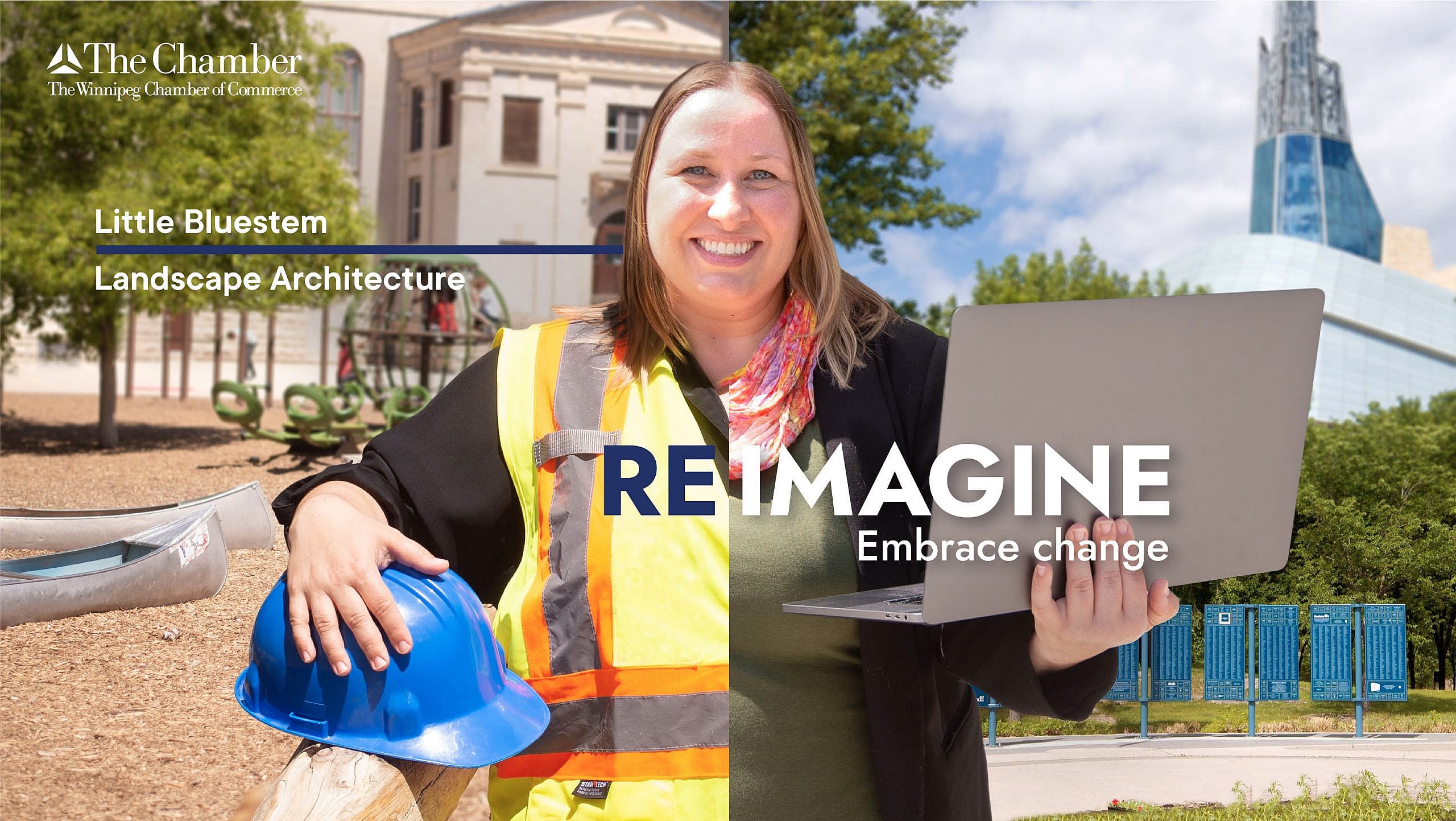 ---
2020 was off to a great start for Darcy and her team. They were working on multiple municipal projects, had plans to kick off many jobs. It was going to be a year of growth– but then COVID hit.
"When the COVID pandemic arrived in Winnipeg many of our projects "hit the COVID wall". They were paused, cancelled, or simply delayed as many of our clients were grappling with emergency responses," said Darcy. "The cancellation and delay of several projects removed a consistent revenue stream and put us in a position of financial burden to keep all staff employed. Thankfully through diversification and small business assistance from the government, we were able to maintain staffing during the pandemic. But there were some tense moments."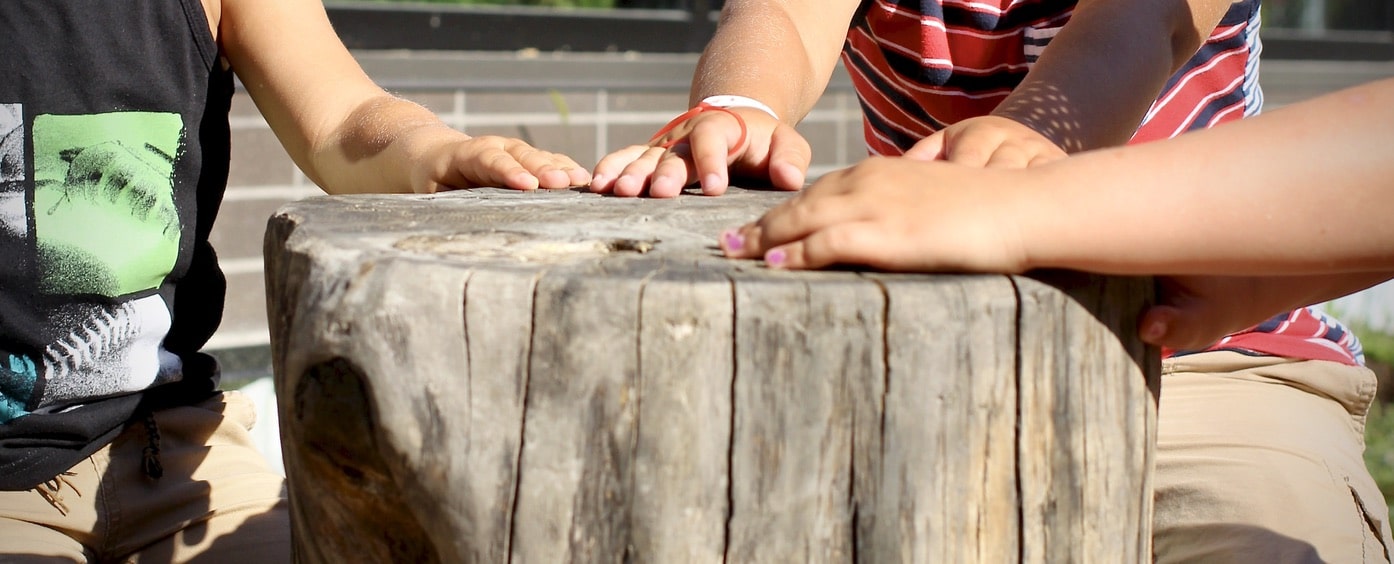 That's when Darcy's love for education comes back into play. As a studio, their team meetings shifted to a remote format, where they began brainstorming what they could contribute to the community at that time. Recognizing the specific challenges that come with learning and working from home, they wanted to create some sort of program to help provide outdoor educational programming for teachers and parents.
Enter landED– an educational program that offers land-based design and environmental learning through a variety of resources, tools, and workshops. This program is designed to help communities engage with and enhance their outdoor spaces.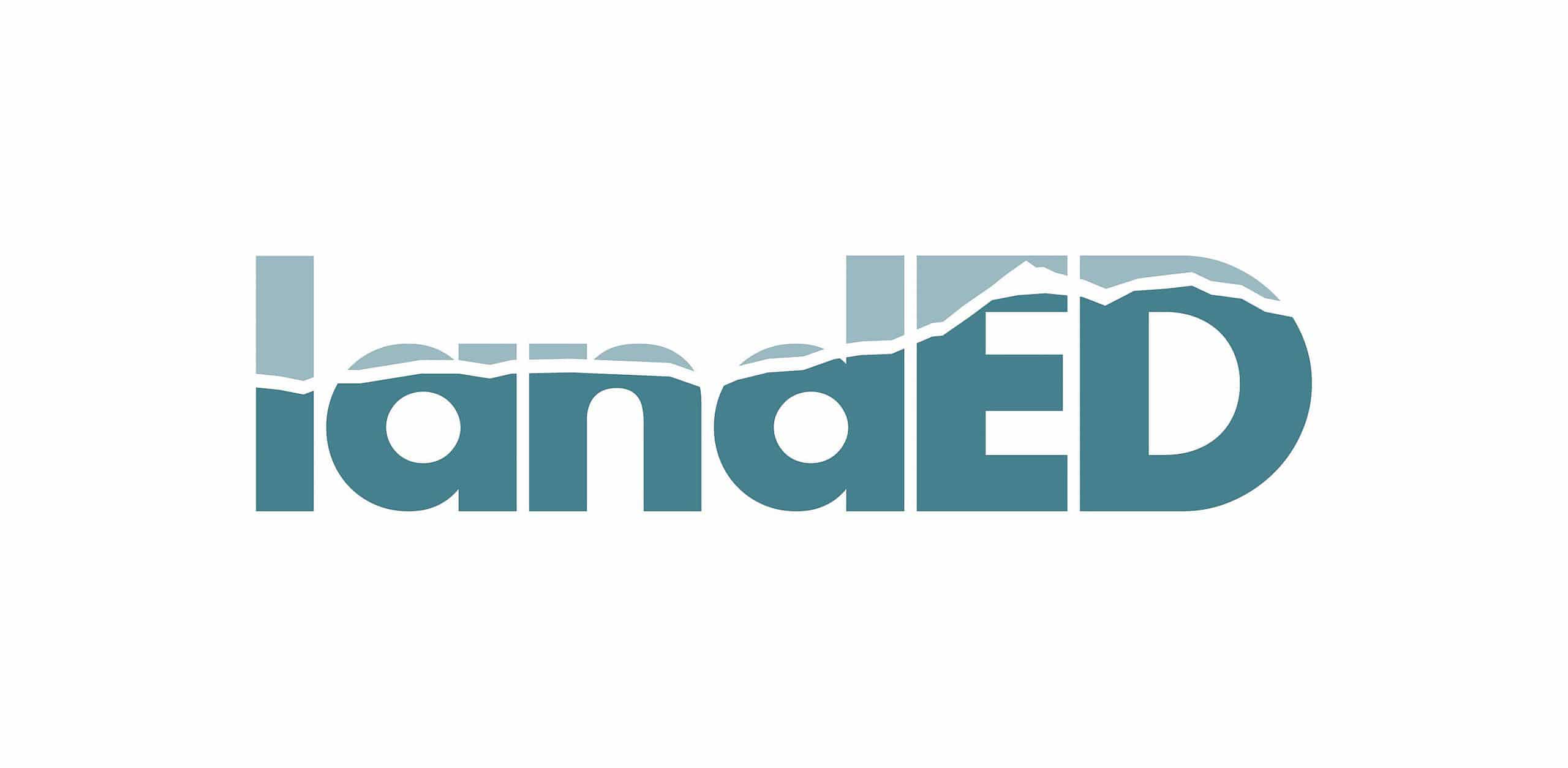 Although landED was established in 2019, the COVID-19 pandemic forced this programming into unexpected success. 
"If not for the pandemic, landED might have been on the back burner, but because we had so many of our projects on pause, it gave us more time to delve into the programming," said Darcy. "Certainly, kind of a blessing in disguise."
During their pivot, Darcy and her team also evaluated and improved their social media and web presence. Now with a YouTube channel with over 20 educational videos and a website filled with lesson plans integrating environmental design and outdoor learning for the Manitoba Curriculum, they are thriving.
---
---
Darcy and her team at LBLA have also expanded their landED programming to include outdoor learning projects on school properties throughout the city. More info HERE.
The slogan for Little Bluestem –little studio, deep roots– plays on the fact that the native grass is incredibly well-rooted in the prairie.
---

---
One area that is very important for Darcy is to acknowledge that the Indigenous people of Manitoba and North America have been providing land-based education to their children for centuries. 
"As signatories of Winnipeg's Indigenous Accord, we are committed to acknowledging the history and impacts of colonization, while consulting and engaging with Indigenous Peoples to address the need for ongoing land reconciliation," said Darcy, "We knew we had to ensure our landED programming was built for individuals to engage in design-focused educational practices that reflect a spirit and intent of reconciliation while advocating for landscapes that acknowledge and celebrate Indigenous teachings and practices."
Darcy and the LBLA team are excited for the future and know that whatever comes their way, they will take it head-on. 
When asked to what Darcy credits their success she says, "Fierce determination, a very strong-willed mentality and an amazing team."
---
#ReimagineWPG recognizes Winnipeg business owners who have embraced the change forced upon them by today's global pandemic to ultimately spark innovative business plans and achieve unexpected success.
It's time to reimagine what change can do. Visit our 
REIMAGINE
RESOURCE HUB
 where you'll find resources, real-life stories, and virtual events to help you embrace change and reimagine the future of your business.