Embrace change. Discover resources, real-life stories, virtual events, and more to help you reimagine the future of your business.
We connected with Bare Body Sugaring founder Clairissa Cruz to discuss how she made her beloved self-care service available at home—right when being able to care for yourself, by yourself, became absolutely critical.
---
2019 was Clairissa Cruz's best year yet.
Clairissa was featured in magazines, spoke at Bell MTS Place and was ready for a fast-paced and flourishing 2020– as were many small business owners. 
In a moment, COVID-19 brought all that hope and excitement to a screeching halt.
"I came home from Mexico in March, I was ready to make 2020 the best year yet. Not in my wildest dreams did I think that 3 weeks later I'd be telling over 20 of my employees that they don't have jobs tomorrow," Clairissa said with tears in her eyes. "That was probably one of the hardest things I've ever had to do."
---
Clairissa was feeling confused, worried and didn't know where to turn to next. There was no support from the government yet, her bank accounts were draining. To see your business go from its highest high to trying to find ways to pay rent took a major toll on Clairissa. She needed to find a way to get her business back up, but in a new way and fast.
"I was trying to think of everything. I thought how can I take my livelihood, what I've learned—how can I give that to someone? How can I help someone at home? We couldn't go anywhere, we couldn't do anything. People were begging me to come up with something, they were even asking me to come to sugar them in their backyards."
That's when Clairissa REIMAGINED Bare Body Sugaring to Bare at Home– an at-home sugaring kit.
Clairissa wanted to create something that would bring Bare Body to their clients' homes. She wanted to help people take care of themselves and create a product that she knew her clients would love. 
"If I look at our first kits versus what we have now, it's hilarious," laughed Clairissa. "I thought the few people asking for it on social media would buy it and that's it, so I went in and made 40 kits thinking we would sell four or five. We ended up selling 1000 kits in the first 24 hours. For the next few days, I was able to give hours to some of my employees which felt really good. We worked safely and kept our distance."
Bare at Home offers one-time sugar kit purchases as well as a subscription service being shipped all across North America.
---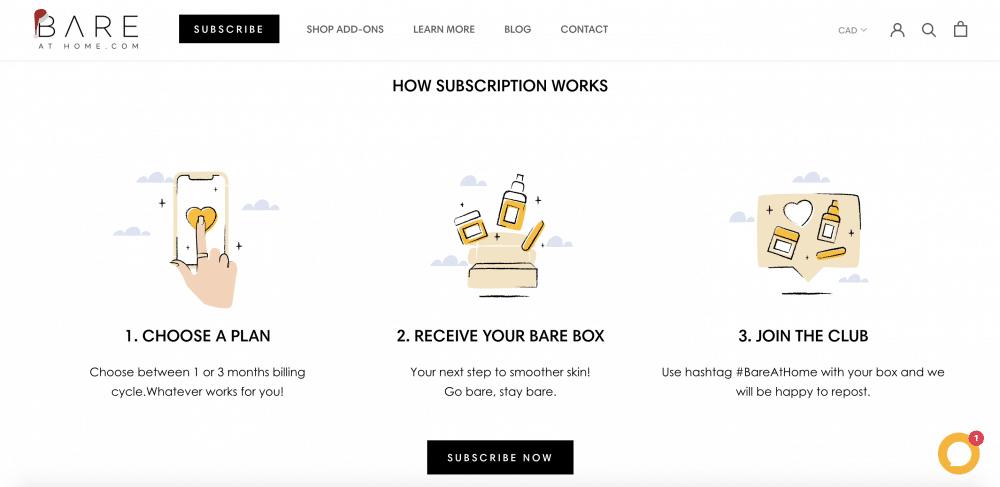 ---
Embracing change and just figuring it out has been something Clairissa has just done. She has always had that entrepreneurial drive– even as a child Clairissa would write out Backstreet Boys lyrics and sell them on the playground for snacks.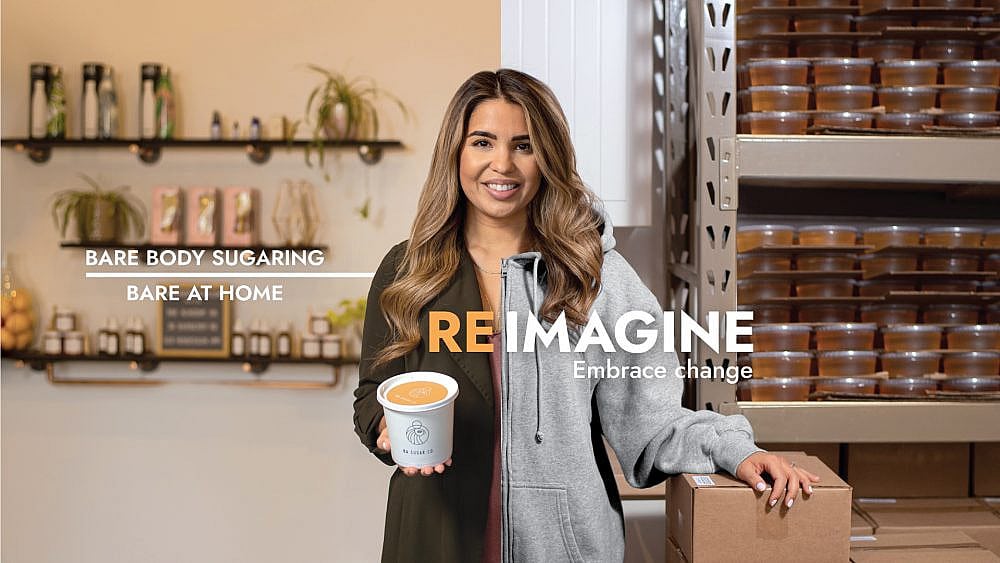 In 2008, Clairissa, an Indigenous Canadian woman, had a dream of opening a sugaring shop. She began that venture with little money and started sugaring clients out of her home. Now, over a decade later, she has successfully built Bare Body Sugaring into a well known Winnipeg brand with 3 locations in Winnipeg. 
With the current climate, everything looks a little different, but Clairisssa is still excited for the future and continuing to embrace any change that comes her way.
"My new normal is trying to be innovative. How can we offer, still, a great service while being in a pandemic? My day is more shifted, instead of seeing clients every day, I'm seeing the big picture and where I want Bare to go."
---
#ReimagineWPG recognizes Winnipeg business owners who have embraced the change forced upon them by today's global pandemic to ultimately spark innovative business plans and achieve unexpected success.
It's time to reimagine what change can do. Visit our
REIMAGINE
RESOURCE HUB
where you'll find resources, real-life stories, and virtual events to help you embrace change and reimagine the future of your business.
ABOUT Bare Body Sugaring/Bare at Home: Bare Body Sugaring is a sugaring shop that provides sugaring services to anyone who wants it. Bare at Home, an at-home-sugaring kit was created to help people take care of themselves from the comfort of their own homes. They have a subscription service and one-time kits which are now being sold all across North America. Bare is much more than just a body sugaring business. Clairissa has created a movement in the beauty industry that promotes body positivity and breaks social barriers. They truly believe what is on the inside is what counts.