We connected with Angela Farkas and Alana Fiks, co-owners of Black Market Provisions, to discuss how they went from Red Seal Chef and Interior Designer to shop owners of a small, but mighty shop. By launching their online store overnight, they found a way to continue to provide their customers tasty food-to-go and cute + rad things during a global pandemic.
---
Angela Farkas and Alana Fiks, co-owners of Black Market Provisions and a couple, each grew up with entrepreneurial parents. It was essentially, in their blood, but was never something they considered for themselves until later on in life.
"When I was a kid I just thought everyone's parent's owned businesses. That was just how I thought it was," laughed Alana. "Neither of us were big dreamers as kids, I didn't decide I wanted to be an interior designer until I was in my twenties and Ange sort of fell into cooking and just stuck with it."
By trade, Ange is a red seal chef and Alana, an interior designer, so opening a business wasn't really something they thought would happen right away, until they began to reimagine their careers and what they wanted their lives to look like. 
"I don't think either one of us necessarily dreamed of opening a business, but I think once we became adults, the idea of working for ourselves and working together as a couple was appealing to us," smiled Ange. "Most couples don't love that idea, but we knew the two of us together could build something great."
---
---
When thinking about their future business, with Ange's chef background they knew it was going to be food-related, but they didn't want to have a restaurant. Many of their winters were spent in Mexico and one of their favourite delicacies was enjoying popsicles from carts on the streets. 
"One day we looked at each other and said why don't we open a popsicle cart?" said Alana. "We thought it would be a fun part-time thing for us to do. Within a week we had the name and we jumped in with both feet. We had taken out a loan with the Women's Enterprise Centre and we were doing it. That's how Pop Cart was born."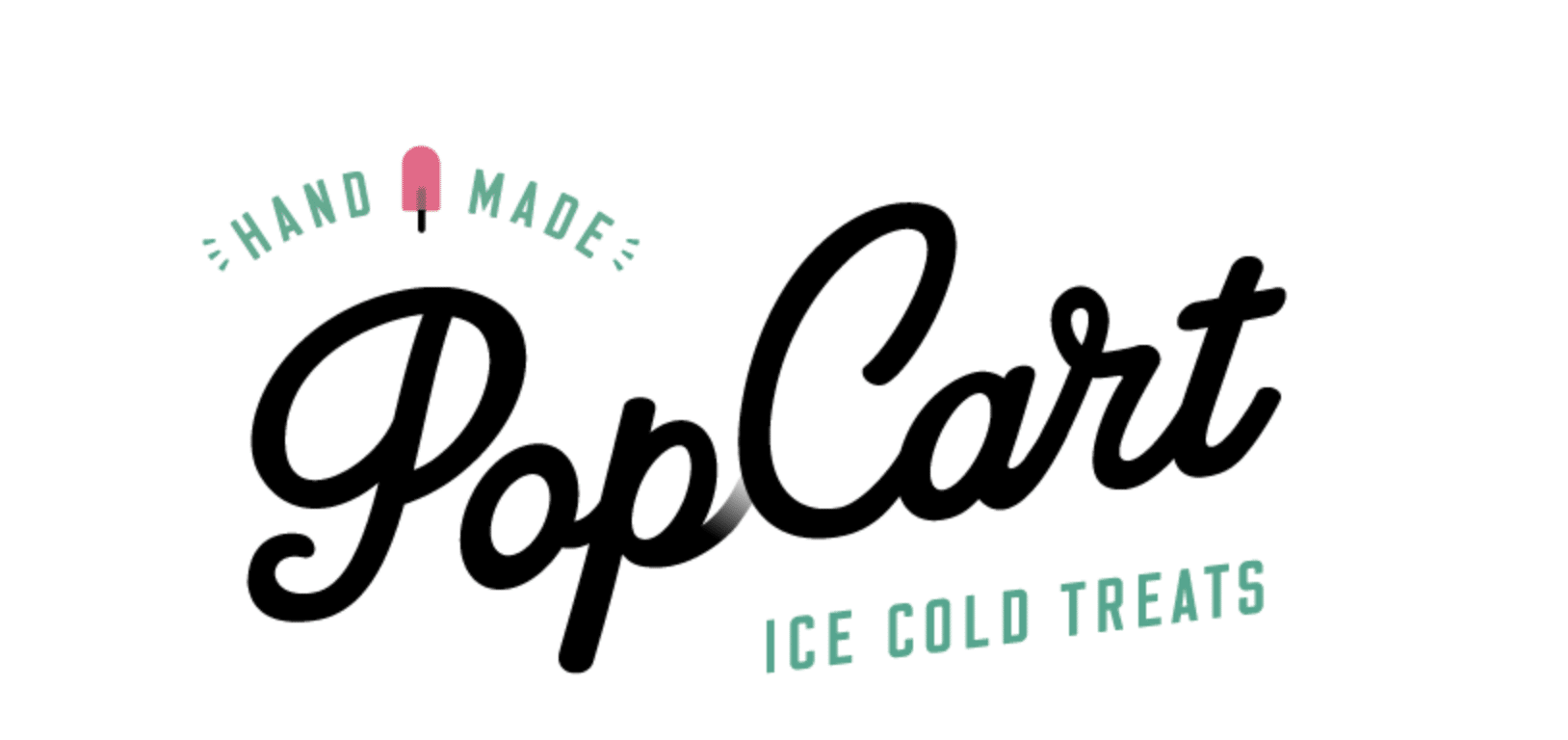 Within two weeks of their first event, Ange and Alana knew Pop Cart wasn't going to be a small thing and they knew it wouldn't sustain them as a career, so they started to think and reimagine how they could turn it into something else. 
Fast forward to present day and they recently sold Pop Cart and just celebrated their two-year anniversary of their current business, Black Market Provisions (BMP)– a small, but mighty shop with tasty food to-go and cute and rad things. BMP offers a curated collection of gifts, housewares, pantry provisions, greeting cards, trinkets, and house-made food ranging from soups and salads to cookies and ice cream.
"It's not like we were ever in a hurry to come up with the idea for BMP. It just kind of naturally was where the conversation went for us. When we could travel, we would love to go to nicer grocery stores in other cities and try all their products," said Alana.
"I think that's kind of the beauty of what BMP is. It isn't one thing and that it's kind of a little bit of everything."
Alana and Ange were set to celebrate their one year anniversary of BMP on March 21st, 2020. They had a big birthday party planned, they ordered food, balloons were on the way, then the whole world came to a halt. 
BMP closed their doors to the public on March 15th. By March 17th, they had shifted their business to online and curbside pickup. 
"Switching from in-store to online wasn't even a choice for us. We felt like that's what we had to do to keep ourselves, staff and customers safe," said Alana. "We took one day off to prepare ourselves and then flipped to our online model. We have such a tiny shop we figured it wouldn't be safe, so we flipped pretty quickly."
At that point, Alana was still working full time at her construction project management job with the Province of Manitoba. Alana and Ange both decided that at the one year anniversary they would sit down and have the discussion about Alana leaving her job and take on BMP full-time with Ange.
---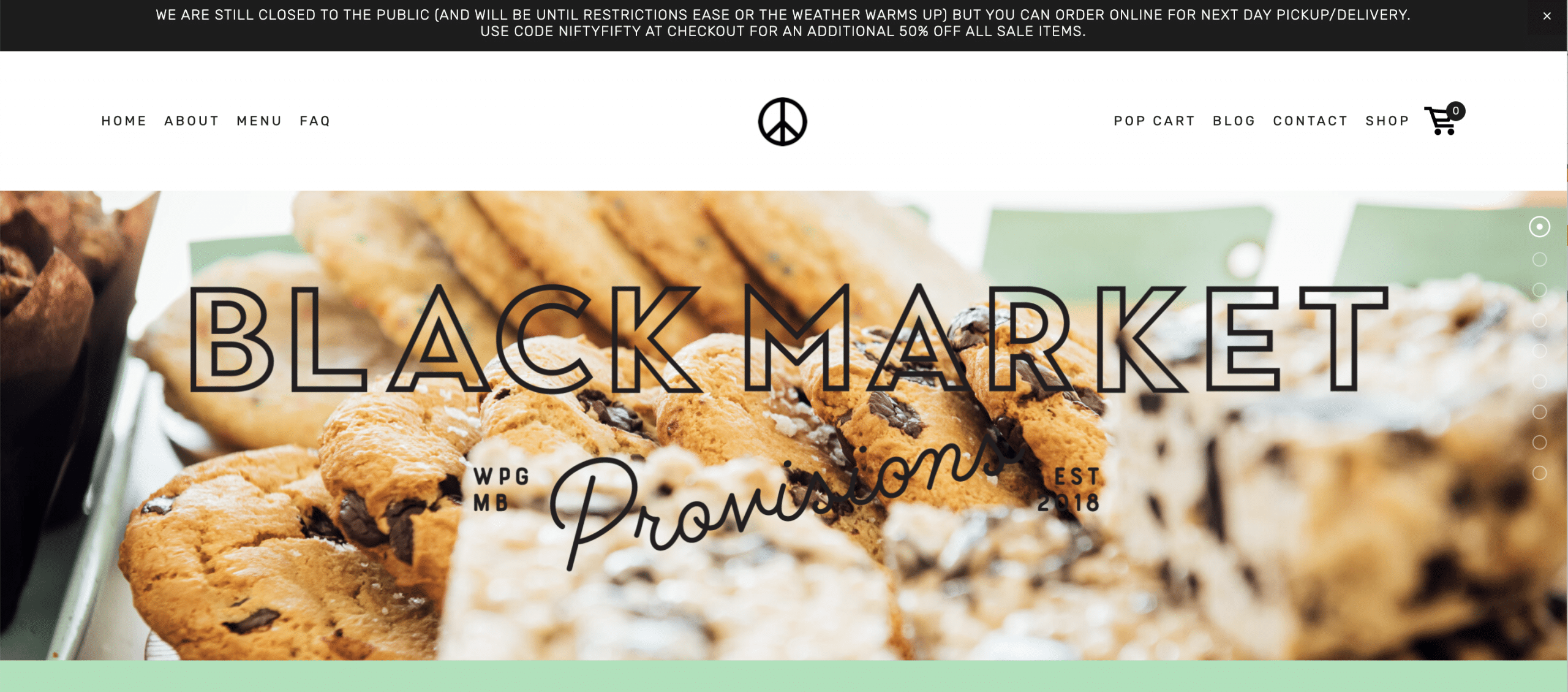 ---
Within two weeks of shifting to their online model, they were doing more sales than when they were open on a day-to-day basis. They knew it was the right time for Alana to take the leap.
"For the first six months we were just figuring it out," laughed Ange. "We operated on a flipped-over garbage can and two buckets for our curbside pick up. Now we are fully operating as an online shop and probably won't go back to an in-store model until we can stay open for good."
Now both working full-time and having three full-time staff, Alana and Ange are proud of how far they have come. They hope to continue to grow as a business and as a community. 
"We are so proud of our staff. They are the foundation of our business," smiled Alana.
"Especially now in the pandemic, we can lean on them to do things we would normally do on our own. Just having them be there for us is huge."
They recently started putting together a Queer-owned business directory to share on their social media. They were featured in a media article about being a Queer-owned business during COVID, which lead them the try to find a list of local Queer-owned businesses and couldn't find one. So they created their own. Recently, Queer Folks of Winnipeg has taken over the directory. 
"To build a community within the business that we are running is something we are proud of," said Alana.
"When we first opened our business I don't think we realized how big of a platform we would have. One time we got a DM from a parent who is a regular customer and they told us they have a trans son who is currently transitioning and how she was scared for their future. Now seeing us as business owners has given her hope. To hear those kinds of things is something we never imagined would be a part of our business."
Things may continue to change for Alana and Ange, but reimagining is just a part of what they do and they will keep doing it together.
Shop the Black Market Provisions online shop HERE!
---
#ReimagineWPG recognizes Winnipeg business owners who have embraced the change forced upon them by today's global pandemic to ultimately spark innovative business plans and achieve unexpected success.
It's time to reimagine what change can do. Visit our 
REIMAGINE
RESOURCE HUB
 where you'll find resources, real-life stories, and virtual events to help you embrace change and reimagine the future of your business.