4-minute read
Leading up to Earth Day on April 22, we chatted with Chamber member, Cypher Environmental–  a leading global environmental solution provider for dust control and road stabilization. With ESG (Environmental Social Governance) and CSR (Corporate Social Responsibility) principles at the core of every decision they make, they proudly boast the tag line, "Always do what's right."
---
What sets you apart from other organizations in your industry?
Cypher Environmentals' products are a game-changer in operational productivity & safety. There is an ongoing shift towards environmentally friendly solutions that is critical for various industries such as the mining industry as well as general society. When a more sustainable approach is used to design and maintain roadways and mine sites, Cypher is able to make a positive change in the world. Cypher's products have zero environmental impact and are non-toxic to ecosystems and vegetation.
---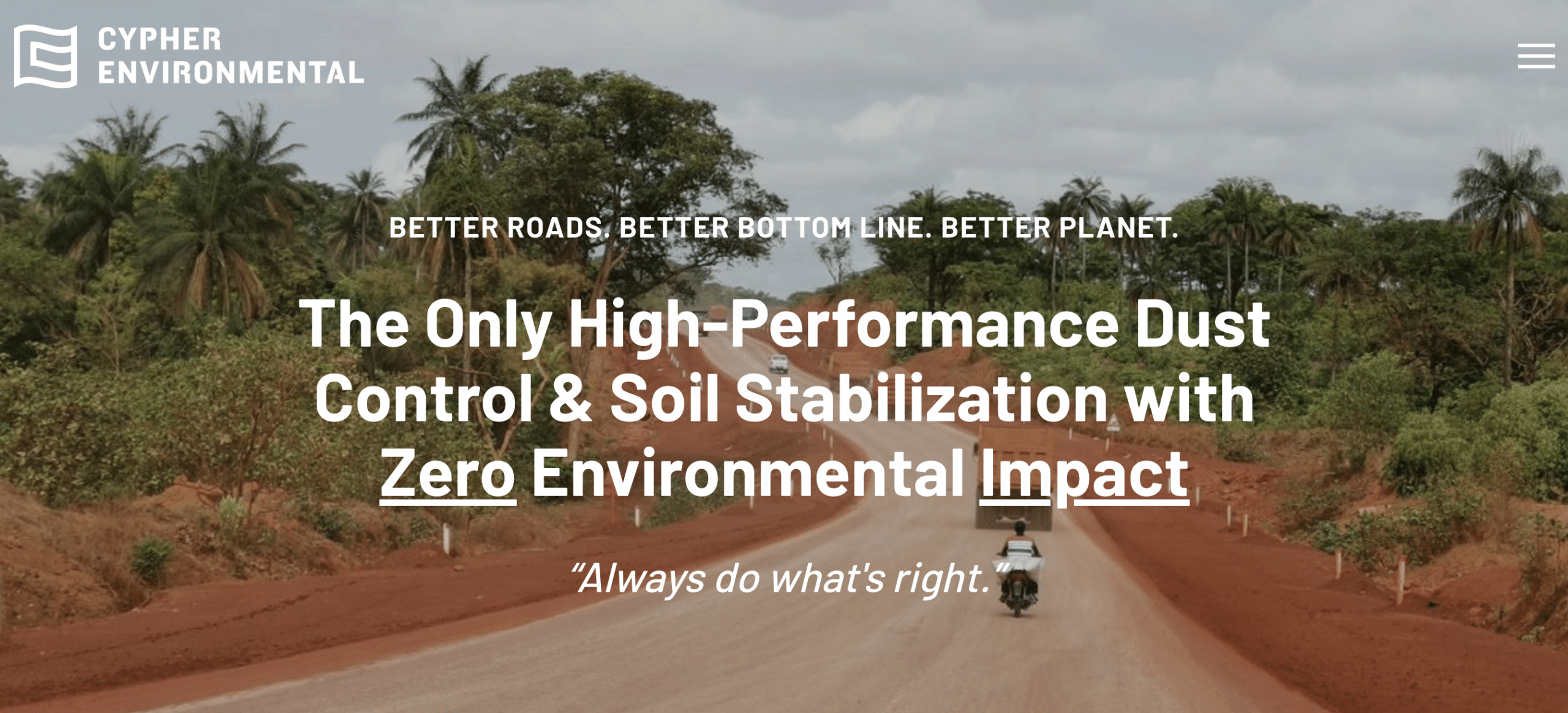 ---
What question are you asked most frequently by clients and prospects?
With our demonstrated ability to provoke change through sustainable technologies, the question we get asked most frequently here at Cypher by clients and prospects is: What is the Cypher Green Roads program and how can we take part in it? The Green Roads program aims to give back by enhancing local roads and infrastructure in the communities in which our products are being used around the world.
Why did you join The Winnipeg Chamber?
Cypher joined The Winnipeg Chamber as it was a platform to network with like-minded individuals. Additionally, it provided us with an opportunity to connect with customers, suppliers, and business peers while becoming a committed member of our local community. Lastly, Cypher has found significant benefit in the various programs and services offered as they help build the required skills to create a unique and competitive advantage for our business.
What's your best piece of business advice?
Over my career, I have come to appreciate how central trust is in any relationship. The best advice I was given is that "No one cares how much you know as much as they want to know how much you care!"
Through building trusting relationships within communities and demonstrating this practice through our core values, as a team, Cypher has achieved great things that align with our mission to 'Always do what's right'". Through the ability to build trusting relationships, Cypher has been able to augment our vision and embrace the mantra of kindness towards each other and the world.
What's your favourite thing to do (or place to visit) in Winnipeg?
Winnipeg is a remarkable city with endless opportunities. There is something unique about our landscape; offering short retreats' into nature. One of my favourite things to do is visit Birds Hill Park to enjoy the beach during the summer, bike the trails, or even hike the trails during any season.
What's your best business success story?
The story begins when the village of New Fadougou was relocated in 2019 prior to the development of B2Gold's Fekola mine. The community was very satisfied with the infrastructure that was provided by B2Gold, which included a complete water distribution system, public lighting, and several community facilities, including a market…
---
At the end of the day, it's all about your business. You want to see your business succeed and grow and that's why we're here.
Providing a platform to help local businesses in Winnipeg thrive is what we stand for – whether it's advocating for you, connecting you with the right people at the right time or setting you up with the support and programs you need to grow.
CLICK HERE to join The Chamber today!