Each year, The Chamber recognizes a force that makes our city function: volunteers.
At this year's AGM, we recognized five Chamber Volunteers for their dedicated services.
Volunteers of the Year:
SANDY CHAHAL, LAWTON PARTNERS WEALTH MANAGEMENT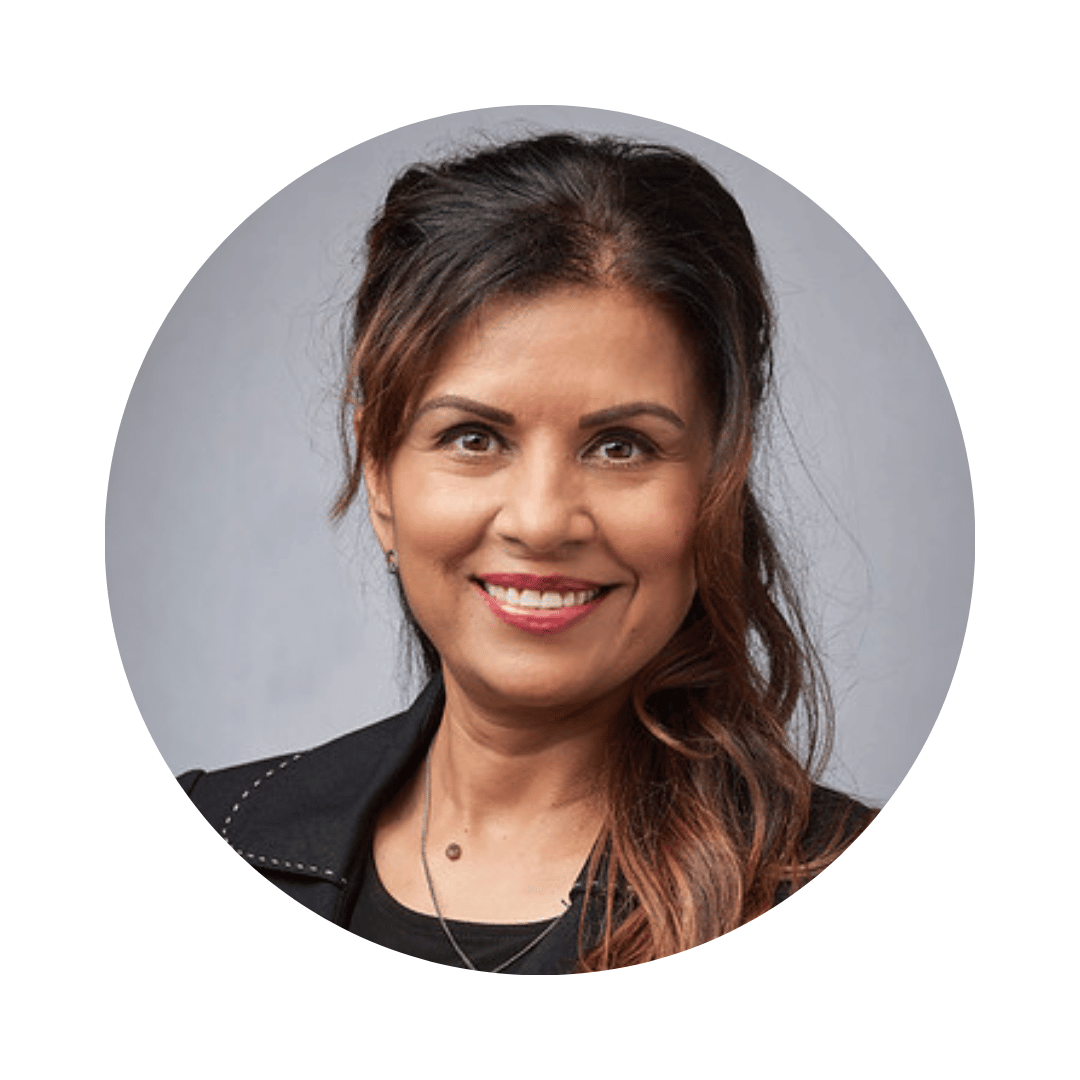 Sandy Chahal is the Chief Operations Officer at Lawton Partners Wealth Management.
Sandy is all about connections. Early in her career as a self-employed mortgage advisor, Sandy was looking for opportunities to network and find a way to make connections. The Chamber was the perfect space for that to happen. Now as a member of our Ambassador volunteer team, Sandy is always finding new ways to cultivate new relationships or help spread the workings of our Chamber with the community.
Sandy's motto is "Don't settle for mediocrity but do the extra so you can be extra-ordinary." Looking ahead, Sandy is excited to continue to volunteer and help give back to the community. Congratulations, Sandy!
"I'm truly honoured and humbled to be receiving the Volunteer of the Year Award for doing what I love to do. The Winnipeg Chamber of Commerce is very near and dear to my heart. I have gained tremendous skills and connections through the Chamber over the past 11 years, whether it's the business community or the community at large. Volunteers are the backbone of an organization; the Chamber leadership and team understand and appreciate that exceptionally well. It is easy to support a progressive organization, and I look forward to working with them as we discuss diversity and inclusion within our organizations. Thank you, I truly appreciate this award and all your support."
Connect with Sandy on LinkedIn. 
---
JOSEPH EDOGBENI, HEYRU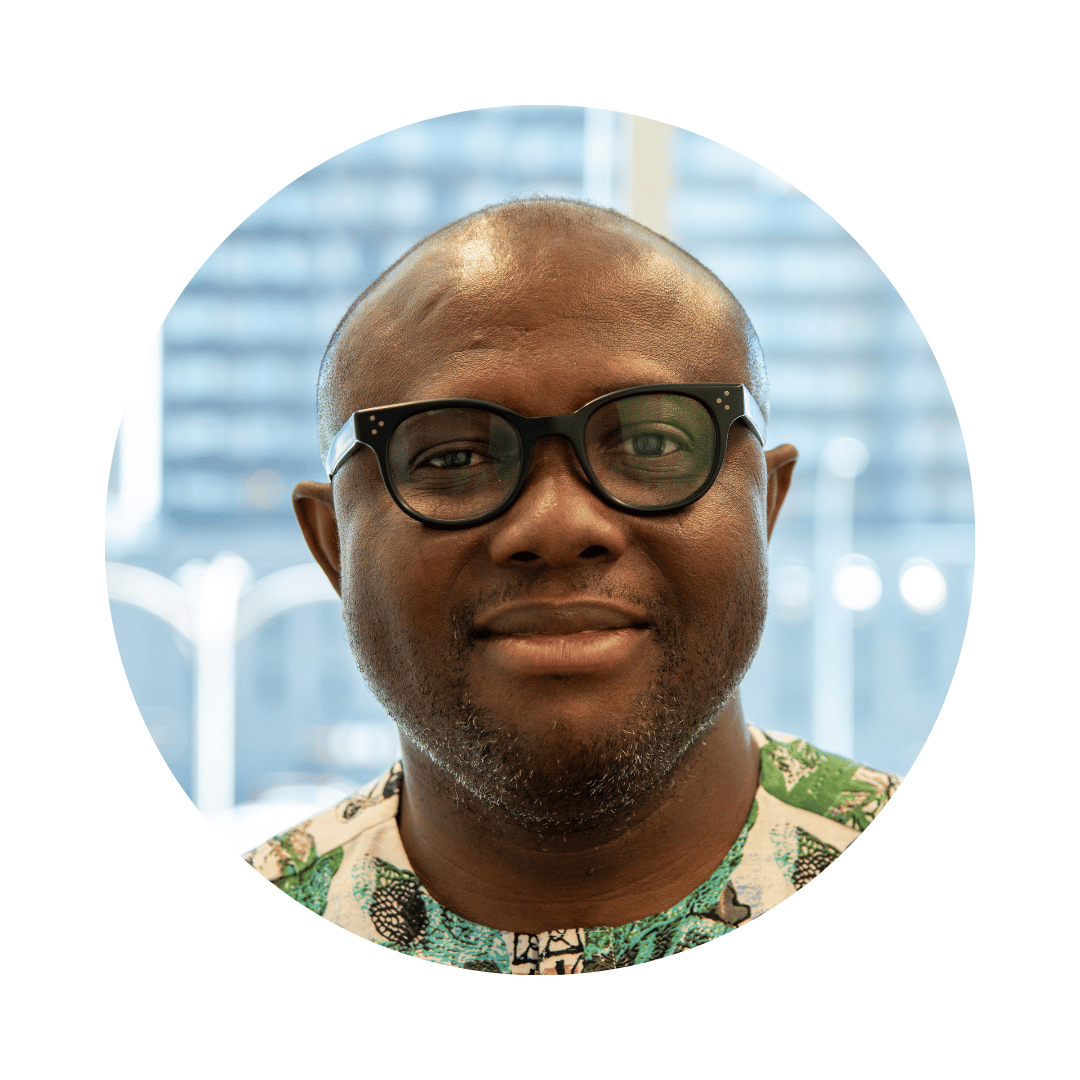 Joseph Edogbeni is the CEO of HEYRU and was also a member of The Chamber's Small Business Advisory Council for the last two years. If there is a Chamber event- Joseph is there!
Since starting Heyru in 2016, Joseph had been looking for ways to connect with community members and learn from the people around him. When the opportunity to join the small business council came up, he knew this was the perfect opportunity for him to do just that.
During his time with the Small business council, Joseph was an impactful voice who shared his experiences, both the good and bad, to help inspire other small business owners to continue to push ahead. Looking ahead, Joseph is excited to join other councils and boards in the future to help as many as he can. Congratulations, Joseph!
"I'm honored and excited to be recognized for the Winnipeg Chamber of Commerce Volunteer of the Year Award. Also, being a member of the Small Business Advisory Council during the pandemic years was a rare privilege and memorable. I learned a lot from other council members and the dedicated Chamber team; it was a rewarding experience. The Chamber provides an atmosphere to connect and grow, thereby making volunteering exciting; I look forward to more. Many thanks for this award"
Connect with Joseph on LinkedIn
---
JESSICA PRAZNIK, MANITOBA POSSIBLE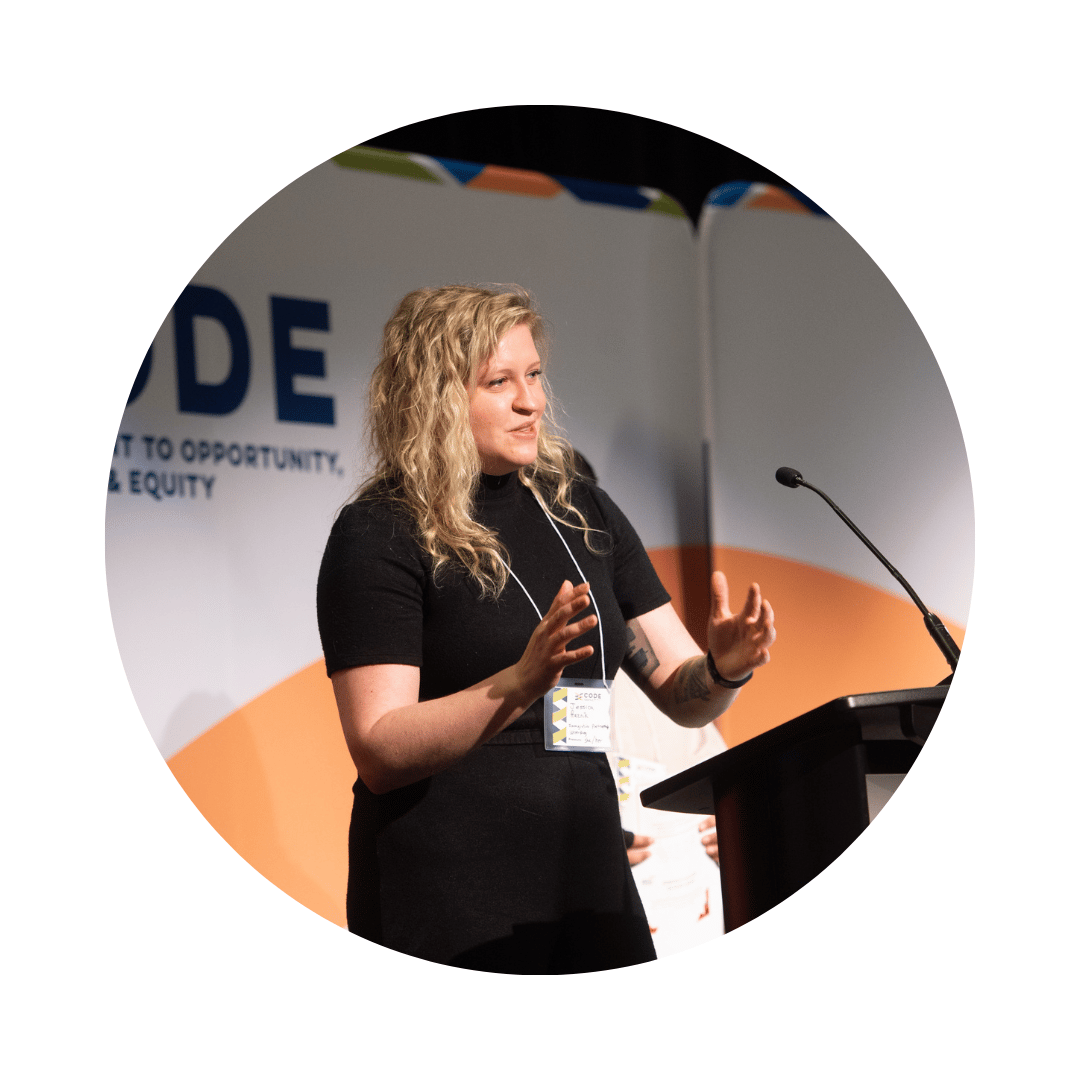 Jessica Praznik is Project Manager of National Cultural Brokers Project at Manitoba Possible.
For Jessica, volunteering has been a part of her life since she can remember. Whether it's been on student committees, organizing community events or Special Olympics even from a young age it's been a part of who she is.
In her previous role at Immigration Partnership Winnipeg, her connections with newcomers, particularly around employment, helped connect Jessica with The Chamber. Through her work with the Newcomer Employment Hub as well as speaking at Chamber events, Jessica has been a dedicated Chamber volunteer. Looking ahead, Jessica recently joined The Chamber's CODE Advisory Committee. She is excited about what's in store for her in her future volunteering. Congratulations, Jessica.
"Thank you to the Winnipeg Chamber of Commerce, I am honoured and humbled to receive this award! It is also a bit of a strange feeling as the volunteer work that I do is always in partnership with amazing community members who continuously teach, guide and mentor me and deserve this recognition much more than I do. So thank you to all those community leaders who tirelessly volunteer their time to support their communities, break down barriers and increase inclusion throughout our city!"
Connect with Jessica on LinkedIn
---
Distinguished Long-Term Service Award
MARIETTE MULAIRE, WORLD TRADE CENTRE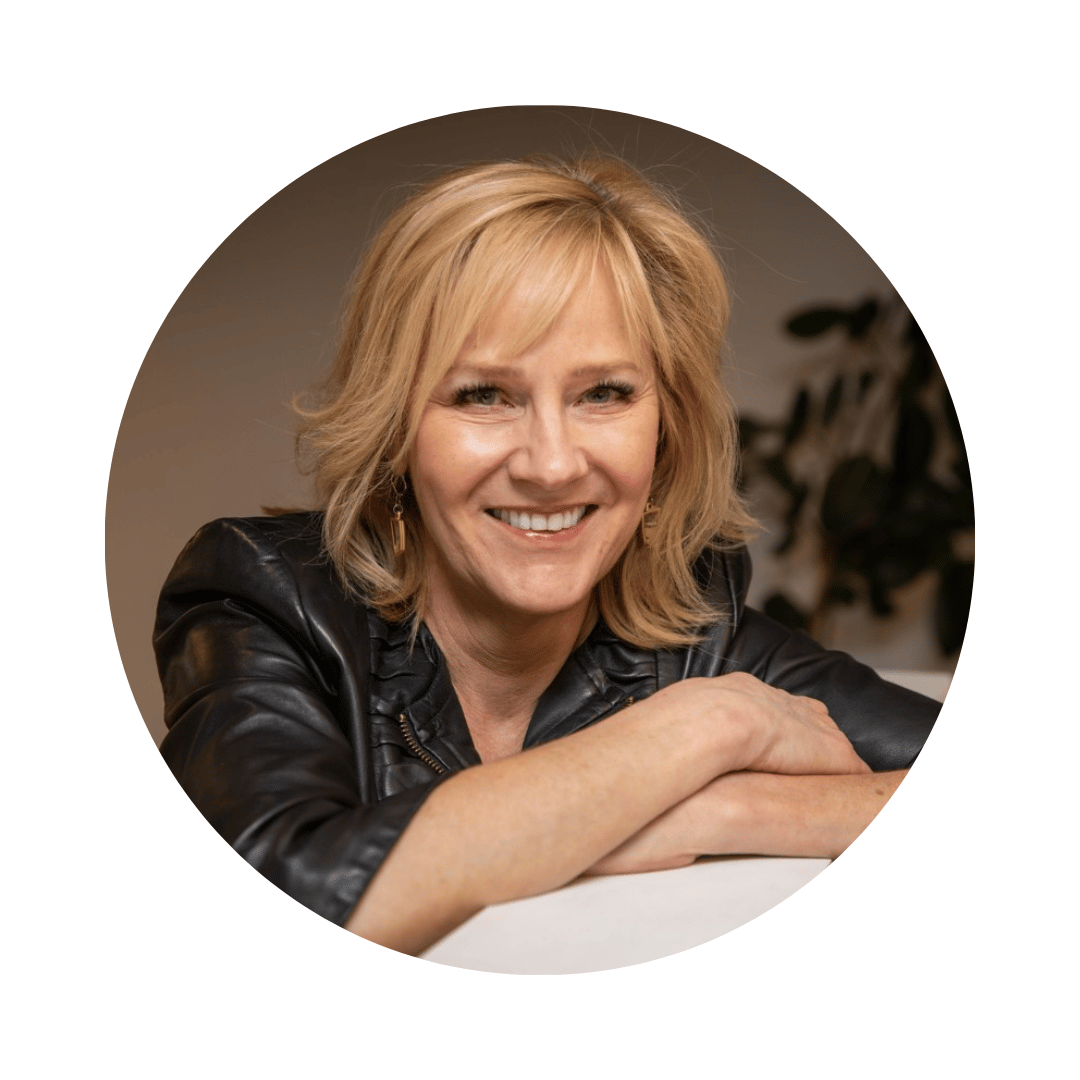 Mariette Mulaire, was founding CEO of World Trade Centre Winnipeg for over 10 years and now has been recently named Managing Director position, CEO, for World Trade Centers Association in New York City.
Under Mariette's leadership, The World Trade Centre Winnipeg was created in 2012, and is dedicated to promoting international trade in Manitoba. Mariette first became involved with The Chamber in 2007 when they partnered on the Centralia Conference and then continued her partnership with the founding of WTC Winnipeg. Looking back on her career, Mariette is grateful for her continued partnership with The Chamber throughout it all. The Chamber was the perfect partnership to help drive forward their goals and initiatives. Congratulations, Mariette!
"It is such an honour to receive this award. I was so lucky to have the Winnipeg Chamber of Commerce as a partner in two major projects we were leading: Centrallia and World Trade Centre Winnipeg. Success only happens when people and organizations row in the same direction, and that was exactly how it worked out with my partnerships with the Chamber: merci beaucoup! Bravo to the Chamber for all these community projects you have been and continue to lead or be involved with. C'est magnifique!"
Connect with Mariette on LinkedIn
---
Director of the Year
SOFIA MIRZA, FILLMORE RILEY LLP.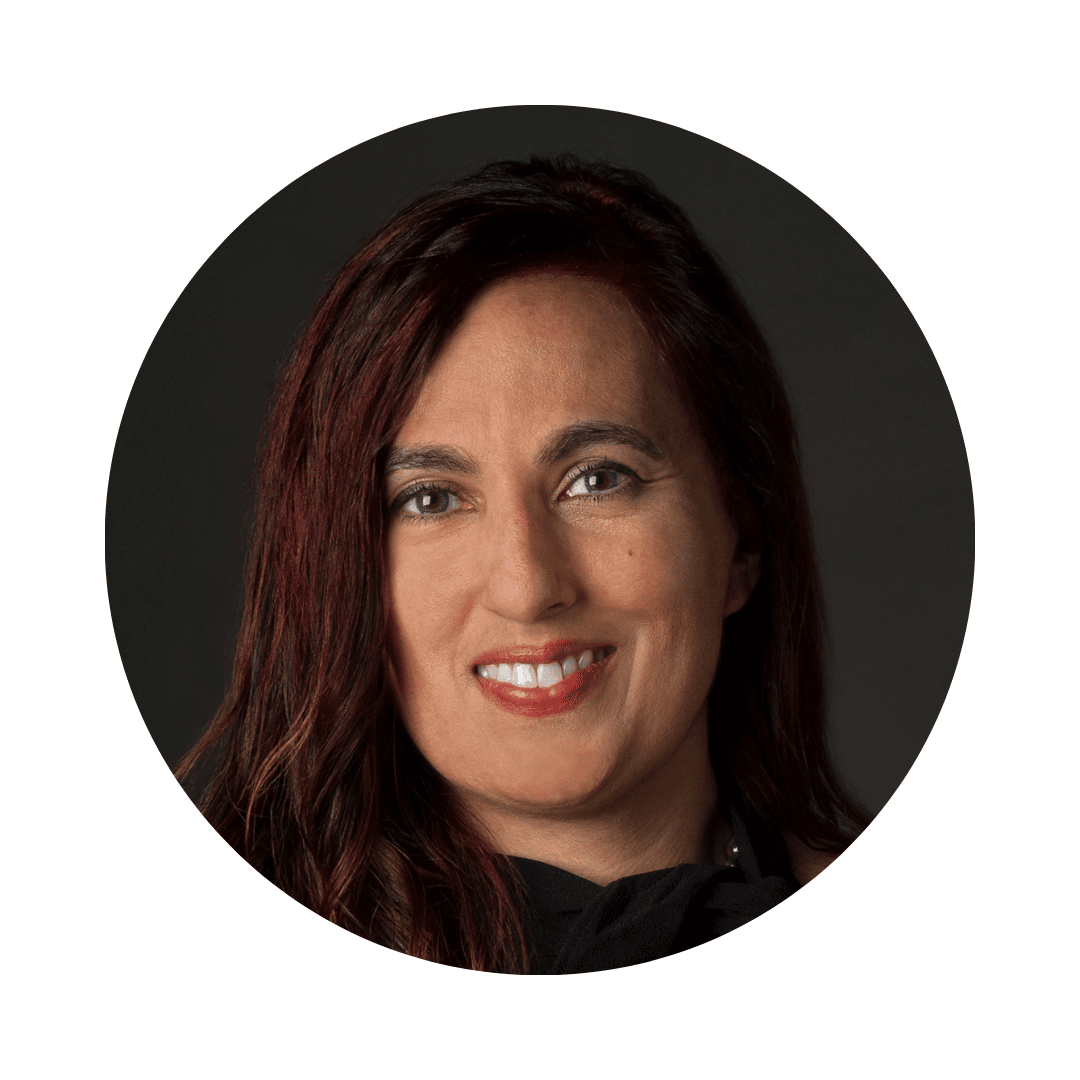 Sofia Mirza is a Partner at the law firm, Fillmore Riley LLP. She is also a member of The Chamber's Board of Directors.
As a Board member, Sofia believes that it is the responsibility of leaders in our community to share our skills and knowledge with the community as a whole, so we can work together towards achieving goals that make our community a better place to live work and play. Sofia is grateful to have had the opportunity to share her voice and volunteer her time to the business community during a time when we have all been navigating such uncertainty.
Congratulations, Sofia!
"I am deeply honoured to be recognized for the Winnipeg Chamber of Commerce Director of the Year Award, but I would like to highlight the work of my Chamber colleagues as a whole, as it takes a team to accomplish the strategic goals for the business community members that we serve, and whose voice we share. I am grateful to have contributed on the Governance Committee and Board during a time when the business community navigated uncertainty. It has also been an honour being a part of the vital dialogue surrounding diversity, equity, inclusion and the strength of our indigenous community through the Chamber's CODE Coalition initiative. As an immigration lawyer, the legal landscape is constantly changing and being agile and proactive is key. The Chamber exemplifies these qualities which makes it a pleasure to volunteer my time for the Winnipeg community, and encourage others to get involved."