Each year, The Chamber recognizes a force that makes our city function: volunteers.
At this year's AGM, we recognized five Chamber Volunteers for their dedicated services.
Volunteers of the Year:
BETTY CHANDLER- EUROGRAPH PRINTING & DESIGN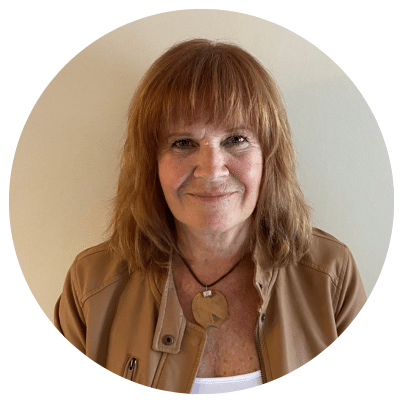 Betty Chandler is a Print Consultant at Eurograph Printing and Design.
Betty has been a Chamber Ambassador for over 12 years! Betty enjoys everyone she meets, works with and volunteers with– she is a people person. Betty is always looking for opportunities to meet new people and make connections. The Chamber was the perfect space for that to happen. Now as a member of our Ambassador volunteer team, Betty has shared it has been wonderful to connect and grow, both personally and professionally, with everyone associated with The Chamber. She is grateful for the opportunity to give back in this small way.
Congratulations, Betty and thank you!
"I am so very honoured and humbled to receive the Volunteer of the Year Award for doing what I love to do. As you go through life, you realize it is the people in your life that make it special. I have had the privilege of volunteering and working with some incredible people at The Winnipeg Chamber of Commerce. The staff are always so welcoming, the other volunteers are absolutely wonderful people, and all the members we meet make volunteering a pleasure. I am grateful for my association with an organization that is a driver of excellence, an encouraging leader, an exceptional resource and a friend to businesses throughout Winnipeg. I am truly honoured to be a member and able to contribute in a small way to The Winnipeg Chamber of Commerce organization. Thank you for your kindness and recognition."
---
DOUG MCGUFFIN- EASTSIDE COLLISION REPAIRS LTD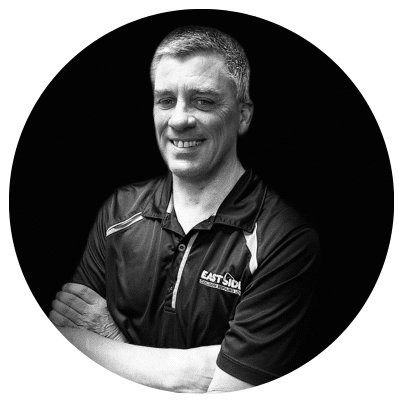 Doug McGuffin was Business Development Manager at Eastside Collision Repairs Ltd.
Doug recently retired from Eastside Collision on June 1. He joined The Chamber's Ambassador program to get involved in the business community and expand the reach of his network. Once he started attending some of the events, he was really impressed with the number of connections, both professionally and personally, that he has made since. Doug is grateful he has been able to give something back to the community through volunteering and helping out when needed. He has also enjoyed connecting with up-and-coming young entrepreneurs starting out in their respective fields.
Congratulations, Doug and thank you!
"Thank you to The Winnipeg Chamber of Commerce. I am honoured and humbled to receive this award! When Loren reached out to me to let me know that I was a recipient of The Chamber Volunteer Award, I thought, 'Are you sure you've got the right guy? What did I do to deserve this?' But honestly, I was humbled. I did not expect anything of this nature but am truly honoured to be considered for such a prestigious award."
---
NOAH WILSON- FUTURPRENEUR CANADA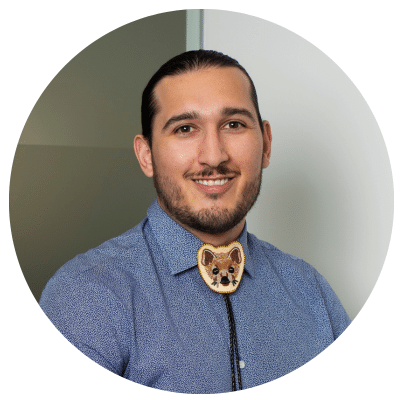 Noah Wilson is the Senior Business Development Manager for Indigenous Young Entrepreneurs for Manitoba and Saskatchewan at Futurpreneur Canada.
Noah is also The Chamber's Truth and Reconciliation Advisory Council Co-Chair. Volunteering is at the core of everything Noah does. As the Co-Chair of the council, Noah helped with the revamp of the Truth and Reconciliation Roadmap. Noah feels a profound sense of gratitude for the countless opportunities to get involved in the business community and the remarkable individuals who have connected with him on this journey.
Congratulations, Noah and thank you!
"Chi-miigwech, many thanks to The Winnipeg Chamber of Commerce for providing countless opportunities to get involved in our business community and the remarkable individuals who have joined hands with me in this journey. Receiving the Volunteer of the Year Award alongside my esteemed colleagues serves as a humbling and unexpected acknowledgement for community work that I feel privileged to take part in. It has been an honour to serve as the co-chair for the Truth and Reconciliation Advisory Council to help lead economic reconciliation alongside dedicated community and business leaders whom I hold in the highest regard. I feel a profound sense of gratitude for the relationships I have forged within our Chamber community, and I want to extend my heartfelt thanks to all those who have invested in me along the way."
---
Distinguished Long-Term Service Award
ALBERT EL TASSI- PEERLESS GARMENTS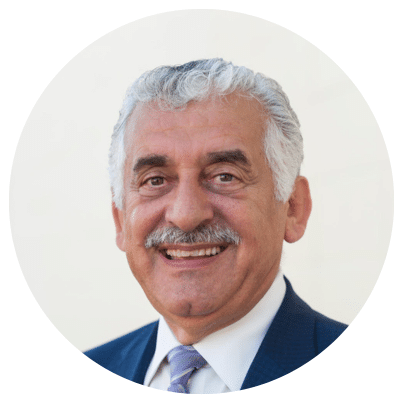 Albert El Tassi is the President and CEO of Peerless Garments.
Mr. El Tassi served on The Winnipeg Chamber Board of Directors from 2011-2015. He is a well-known Manitoba businessman and philanthropist and gives generously of his time and money to many charitable organizations. Mr. El Tassi is passionate about helping newcomers adjust to life in Canada. He established training and development opportunities for newcomers to help them gain marketable skills and learn English. His door is always open to those in need, helping them find jobs and housing, as well as providing counselling and advice.
Congratulations and thank you!
"My goal in life has been to follow the teachings of Prophet Mohammad (peace be upon him) to walk on this earth with humility, show mercy to all of humanity, help those in need and promote education and teach by example how to take care of parents, family and community. I have worked hard to bring people together, resolve conflicts and stand for peace and justice. I pray my efforts are accepted by Allah and will be the source of perpetual charity for my beloved parents. My mother is my inspiration and was my guide all through her life."
---
Director of the Year
ETOILE STEWART- BLUEPRINT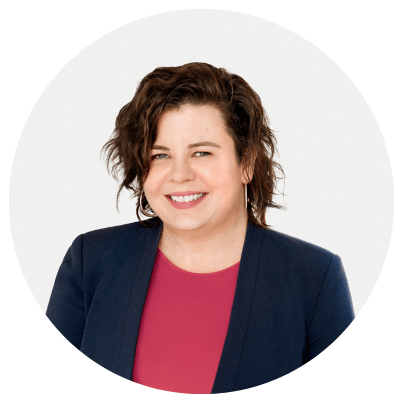 Etoile Stewart is a Senior Associate at Blueprint.
As a Chamber Board member, Etoile used her background skillset to help lead the development of The Chamber's new strategic plan this past year. She is grateful for her director colleagues and their collaborative and informed approach to strategic planning this past year, the process combined laughter and business acumen! She looks forward to continued involvement on the Board for the years to come.
Congratulations, Etoile and thank you!
"I am extremely honoured to receive The Winnipeg Chamber of Commerce Director of the Year award. Serving on The Chamber's Board of Directors has been a great experience and a unique one, given the first year of my tenure was entirely online. It's been a true pleasure to see how progressive so much of the program and policy work The Chamber does in response to the needs of the business and broader community. The CODE program is just one example of this. And a special shout out to my excellent director colleagues and their collaborative and informed approach to strategic planning this past year, the process combined laughter and business acumen! I look forward to continued involvement in the years to come."