The 2021 State of the City (SOTC) Address with Mayor Brian Bowman looked a little different this year. Rather than gathering in a room with thousands of community members to hear future plans for our city, we all gathered virtually from our home or office. 
While the main focus of this year's SOTC was on the city's pandemic recovery plan, there was also a strong focus on how we can move forward as a city without racism.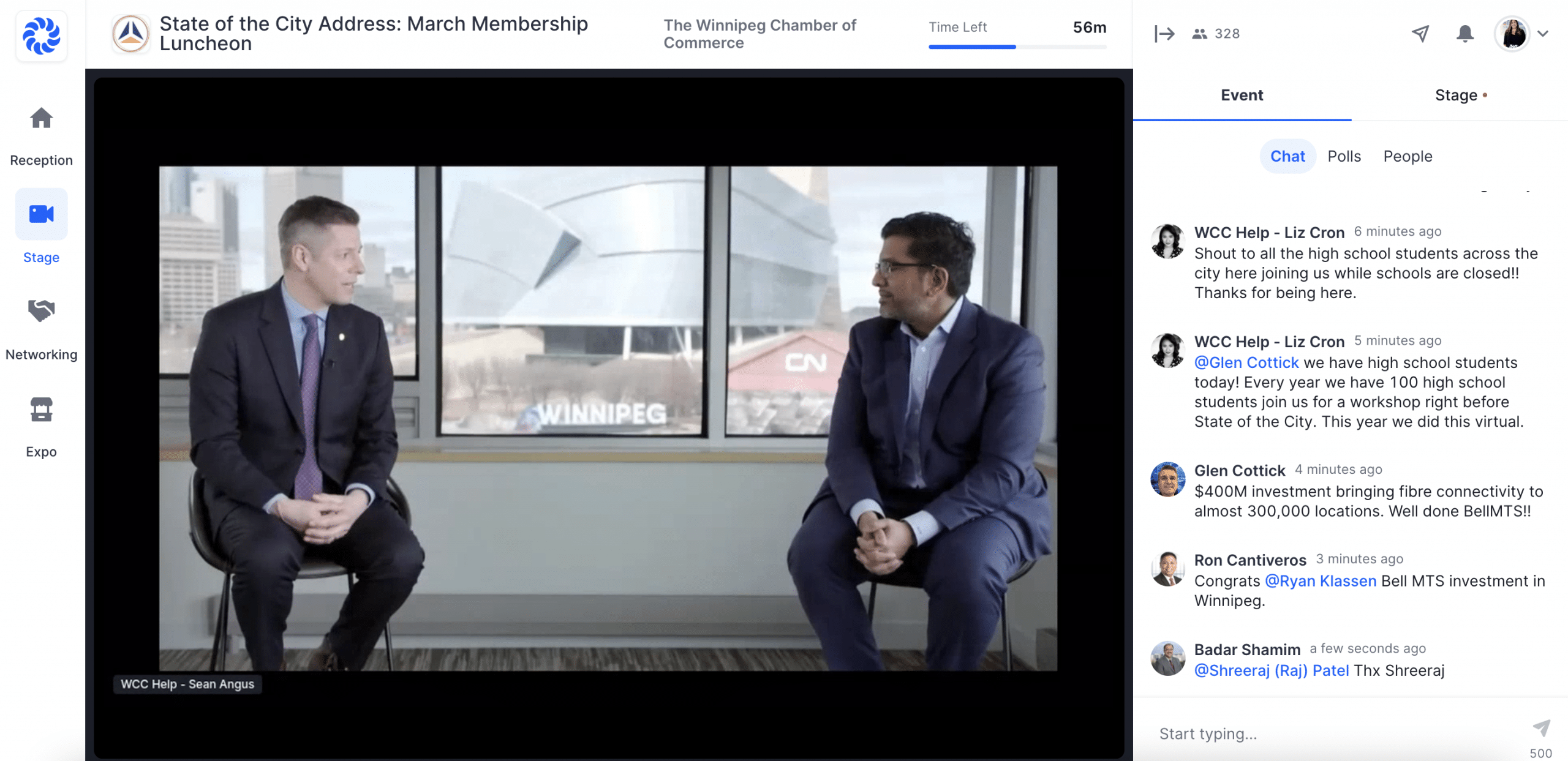 Racism continues to exist in our cities, organizations and everyday life. To effect change, having authentic, courageous conversations, and actively acting on solutions is imperative to creating a world where everyone has equal opportunity to thrive. Our actions need to fully embody the values of diversity, inclusion and equity. 
Every year following the SOTC the Mayor has an opportunity to hear from our City's youth on some of their ideas and thoughts surrounding a specific topic.
The discussion theme of this year's virtual workshop was focused on the city's first ever Anti-Racism Week from March 21-27 and our Chamber's commitment to diversity and inclusion. 
In partnership with HP Change, the High School Program is an opportunity for the Mayor to hear the thoughts and ideas of our young people on this and how they envision a world free of racism and discrimination. 
In the morning session, students participated in facilitated workshops to understand what a world without racism and look like, how we get there, and how anti-racism lives in their everyday lives from our Chamber Diversity and Inclusion Manager, Sanjana Vijayann, and the City's Anti-Racism Week staff lead, Gololcha Boru.
---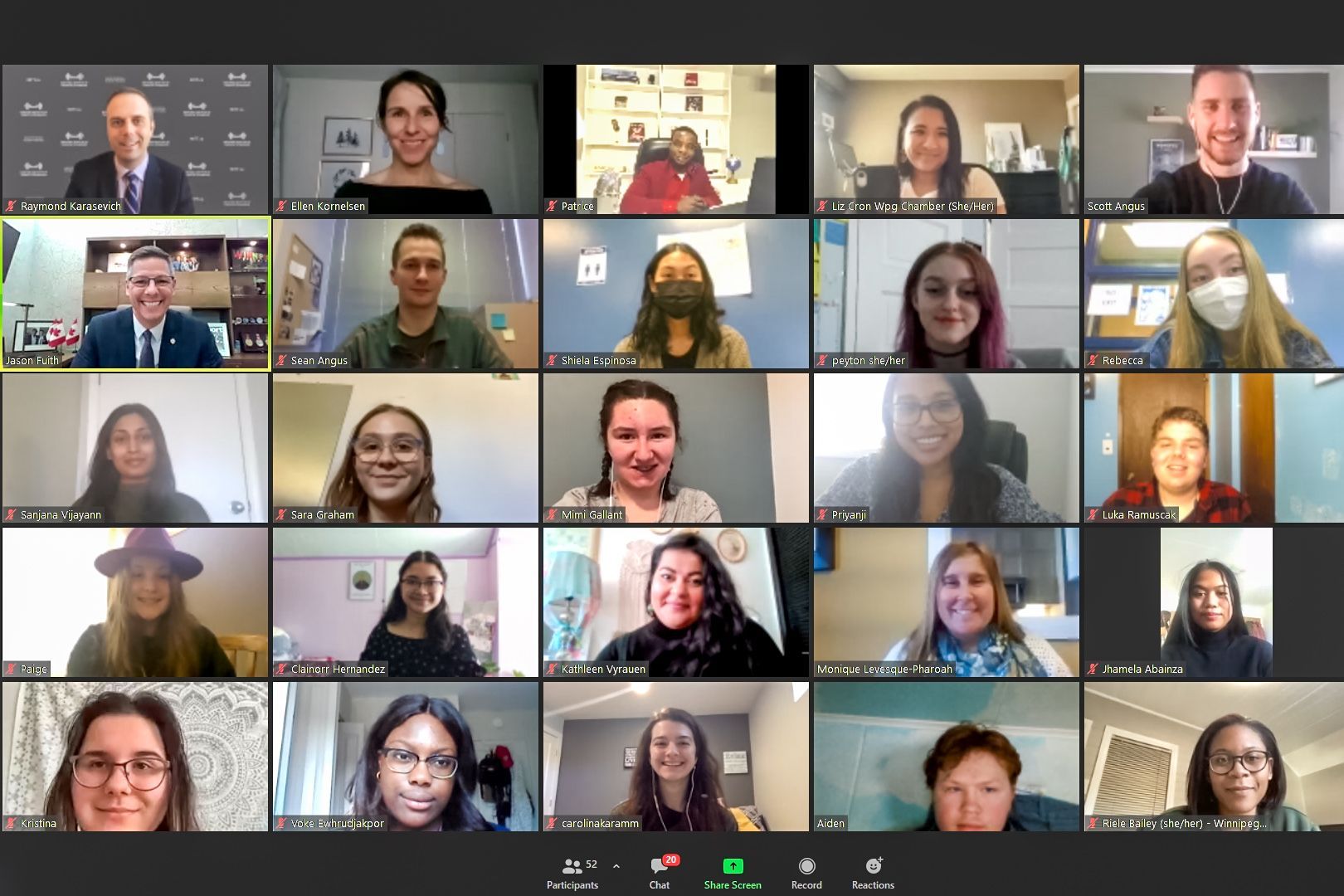 ---
In the afternoon, the student groups shared their ideas and thoughts with Mayor Bowman.
"The youth sessions at the State of the City Address are an incredible opportunity for us to engage young people and learn from them. This year we saw students from across the city creating a city without racism, as they formed small groups and developed tangible strategies and action plans," said Scott Angus, Partner at HP Change.
"I'm always inspired by how strategic, articulate, and motivated young people are – but the session was so powerful. Youth make our world better. I appreciate these young leaders for their willingness to participate in this dialogue, as well as share their experiences."
The High School Program aims to get Winnipeg's youth vocal and involved with City Hall, and this year hosted 50 students virtually from different high schools across Manitoba.
"Now, it's our turn. This event always aims to make these conversations and ideas last into the future," said Scott. "With the City of Winnipeg hosting its first Anti-Racism week, it's a promising platform for these ideas. It's our continuous duty to ensure that youth voices and ideas have a meaningful presence in everything that we do."
In total, eight ideas were presented to Mayor Bowman, and of those ideas, there were three prominent themes:
Public Awareness
Multiple groups discussed the need for more public awareness campaigns, such as Anti-Racism Week,, that focus on the inequalities in our city and how we can combat them. Utilizing online platforms, billboards and other marketing materials to help start and continue the conversation is something the youth suggest should be happening on a daily basis. Education was a theme amongst each group and how there needs to be more information to ensure equality.
Bystander ACT
The students also discussed how they encourage people not to be bystanders and call out racism as they see it. 
It is challenging to know when to step in when one witnesses an act of racism, and how to intervene safely. The students shared the need for proper resources to empower bystanders to be allies. There were discussions of a tip line that a bystander can call to report instances of racism. This can be a helpful part of ACT (Assist. Call for help. Tell someone). A safe and confidential tip line will also help address acts of racism in Winnipeg, and provide those affected with the help they need. 
Business Practices
The youth shared their views on business practices, specifically hiring processes. There were multiple stories shared of racial bias when it comes to businesses deciding who to hire or even who to interview based on their race. The students suggested that businesses need to reflect on their policies, procedures and practices. There was a discussion of how businesses could adapt their hiring practices to reduce bias by using work assessments, or a resume review process that removes demographic indicators. This will help ensure everyone has equal opportunity no matter their race. 
Mayor Bowman addressed each one of the groups' presentations and expressed his appreciation for their knowledge, ideas and proposals. He also shared his hope and excitement for the future of a city without racism led by youth like themselves. 
To be anti-racist, we must look inwards at how we participate in upholding the current structures and what we can do to challenge it.
---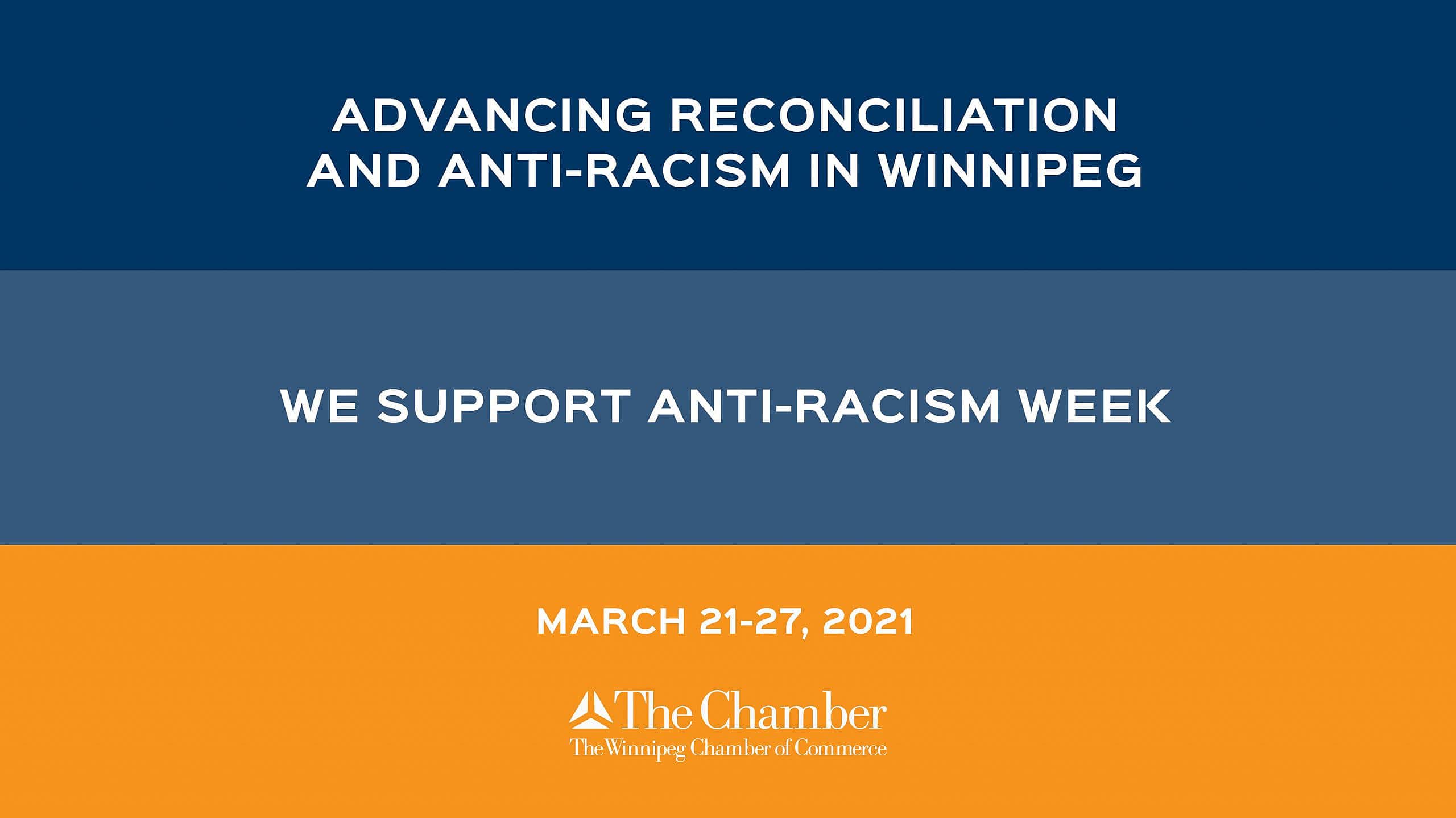 March 21-27, 2021 marks Anti-Racism Week in Winnipeg.
The Winnipeg Chamber is proud to partner with the City of Winnipeg, Immigration Partnership Winnipeg, Treaty Relations Commission of Manitoba, Elmwood Community Resource Centre, Manitoba Association for Rights and Liberties, Human Rights Hub Winnipeg, and Black History Manitoba for Anti-Racism Week.
The theme of the week is "What would Winnipeg look like without racism?" and will help shape events and conversations during this important week.
Show your support and find ways to get involved HERE.
We also compiled a list 35 resources for you to access and further the conversation on anti-racism. This is not an exhaustive list, but one to provide more education and knowledge when it comes to anti-racism. CLICK HERE to view the list.