Growing up Arturo Orellana's parents have always instilled the values of happiness and well-being in his life.
Now, as Partner and Chief Strategic Officer at GFIT Wellness it's his hope he can instill those same values in their clients.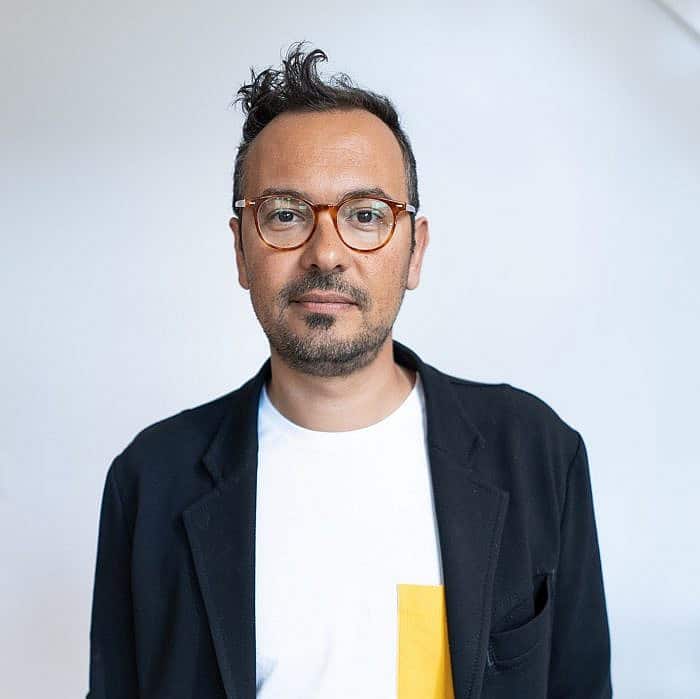 Arturo has always been an entrepreneur at heart. His career journey has spanned from building strategic plans for the city of Madrid and SkipTheDishes, and the founding Culture Card– connecting and celebrating the diverse cultures through events in our community. Now he has landed himself with GFIT Wellness. 
In October 2019, Grant Reid, Founder of GFIT, reached out to Arturo to become an equal partner and help build and grow GFIT to the next level. 
"Grant reached out and said he loved my energy and strategic mind. He wanted to transform GFIT from a fitness brand to a holistic wellness brand," said Arturo. "Now it's not even been two years, but I feel like the company has evolved and accomplished a lot. I am really happy to have Grant as a partner. I think that we work really well together and complement each other."
Grant and Arturo took off running. They began to realize the lack of corporate wellness programs offered. They knew this was the perfect opportunity for them to break into the scene and begin to trailblaze the corporate wellness industry. 
This past month, they launched their new GFIT Portal– an innovative one-stop wellness solution that we have designed for our one-on-one and corporate wellness clients.
GFIT clients will receive 360-degree health and wellness support that is accessible anytime, anywhere, and on any device.
The new portal offers more than 500 on-demand exercise videos, hundreds of healthy recipes, guided meditations, podcasts and access to the GFIT Digital Clinic where each client can get one-on-one virtual meetings with health and wellness providers such as physicians, wellness coaches, registered dieticians, social workers, clinical psychologists and more.
---
---
The growth GFIT has seen over the past year has been exponential. But, rebranding from fitness-based to an overall wellness focused brand comes with some challenges. Arturo and the team faced them head on.
"The first challenge for us was designing new programs that were lifestyle oriented rather than fitness-focused," said Arturo. "We started with our branding, website and all the way down to our hiring. We transitioned from hiring only fitness coaches to hiring wellness-focused registered health professionals."
This change and growth didn't just happen overnight for Arturo and the GFIT team. It took a lot of hard work, time and patience to get to where they are today. 
"In today's world people want immediate results," said Arturo. "But, in order to innovate you have to take big risks, and sometimes these risks can take a year or even more to see any change. You have to be really committed. Don't give up."
For Arturo, this past year has been a year of growth in many areas of his life. As a co-chair of our Small Business Advisory Council, with Carly Minish, Founder of Smak Dab, Arturo has made an impact with our small business community by providing leadership, guidance and expertise as we plan our small business programming.
"I love The Winnipeg Chamber of Commerce," smiled Arturo. "Being able to be an ambassador and represent small businesses makes me extremely proud. Having the opportunity to engage with small business owners from different industries and support each other through this past year has been incredible. So many small businesses have shown grit and strength throughout the pandemic and through that have come together to help each other innovate and push through."
As Arturo continues to grow and innovate, he looks forward to the future for him and the team at GFIT, who now has clients from around the world.
"We are just getting started," smiled Arturo. 
---
Due to the recent lockdown, GFIT Wellness has decided to step up and offer a 30 day free trial of their wellness portal to all the members of The Winnipeg Chamber of Commerce.
If you are interested in this 30 day FREE trial, please register HERE.