4-minute read
Get to know Jordan Pennycook, Chambers Plan Associate, and find out some facts about the Chambers Plan. Jordan's role was created through The Chamber and Johnston Group to connect with you– our members– to share the benefits of the Chambers Plan and why it's exclusively available to our members. 
---

Winnipeg Chamber of Commerce (WCC): Tell us a bit about you. What hobbies do you have?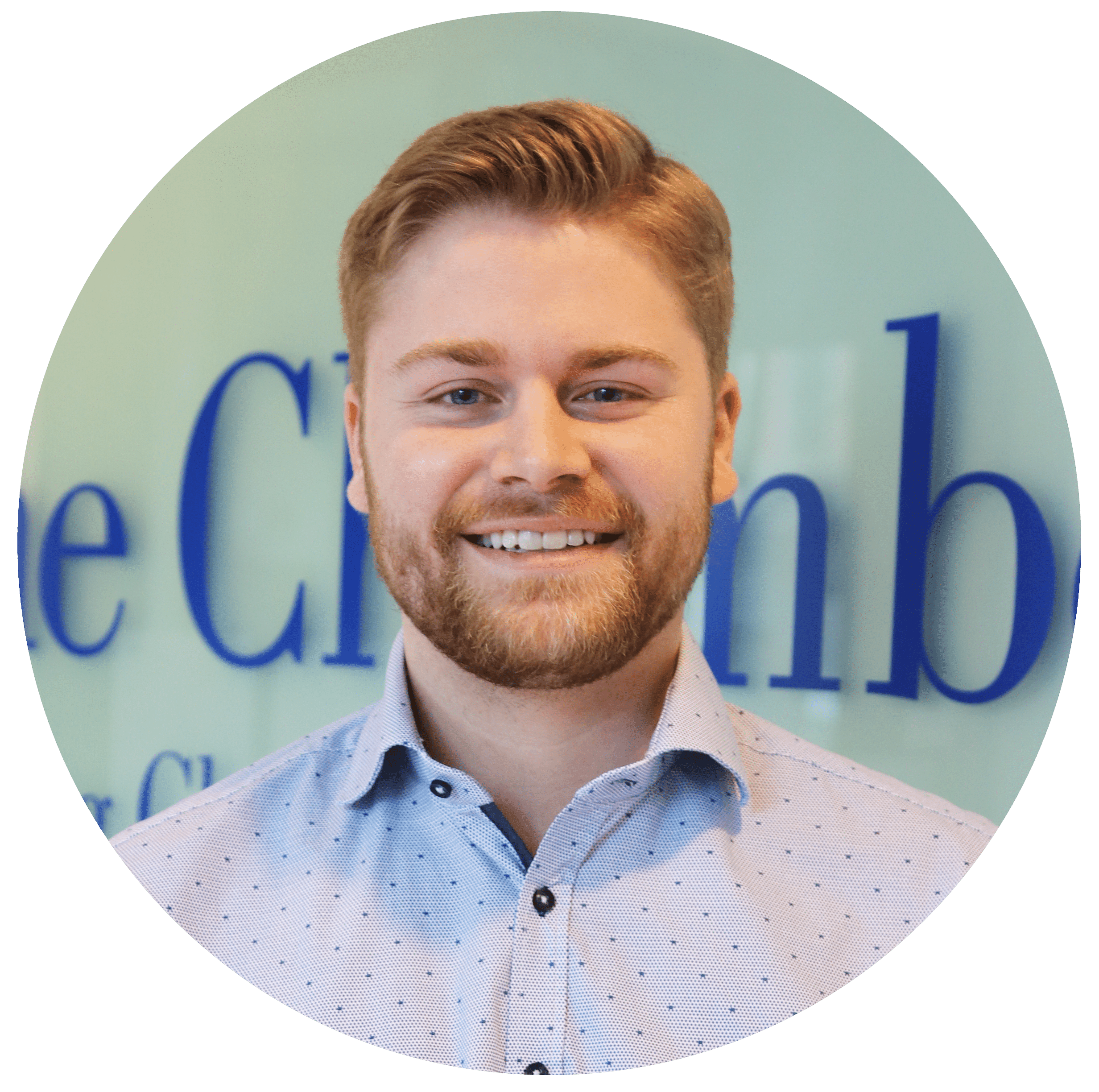 Jordan Pennycook (JP): I was born and raised in Winnipeg. The majority of my hobbies revolve around sports and my dog. During the winter I love to play hockey, indoor soccer and basketball. Also, now that the river is open, I quite often take my part husky for a skate where he can run out all of his energy! During the summer I visit friends and family out at my old lake, West Hawk. We get in a lot of water sports and then try and get a few golf games in!
WCC: Tell us about your career journey.
JP: My career journey hasn't been too long yet. During my time at university, I did a summer Co-op at CWB Leasing. After graduating, I started a customer service role at Johnston Group in 2019. In January of 2021, I moved into the role I am currently in as a Business Development Associate. This has also provided me with the opportunity to work with the Winnipeg Chamber as the Chambers Plan Associate.
WCC: What does a day in the life of Jordan look like?
JP: It usually starts with a cup of coffee and a morning walk for my dog and I. From there, it is a mixture of emails, calls and meetings throughout the day. Once work is done, it is usually one of 3 things. Getting together with friends or family, heading to one of my many intramural sports leagues I am a part of, or just relaxing on the couch with my girlfriend watching sports or a tv series.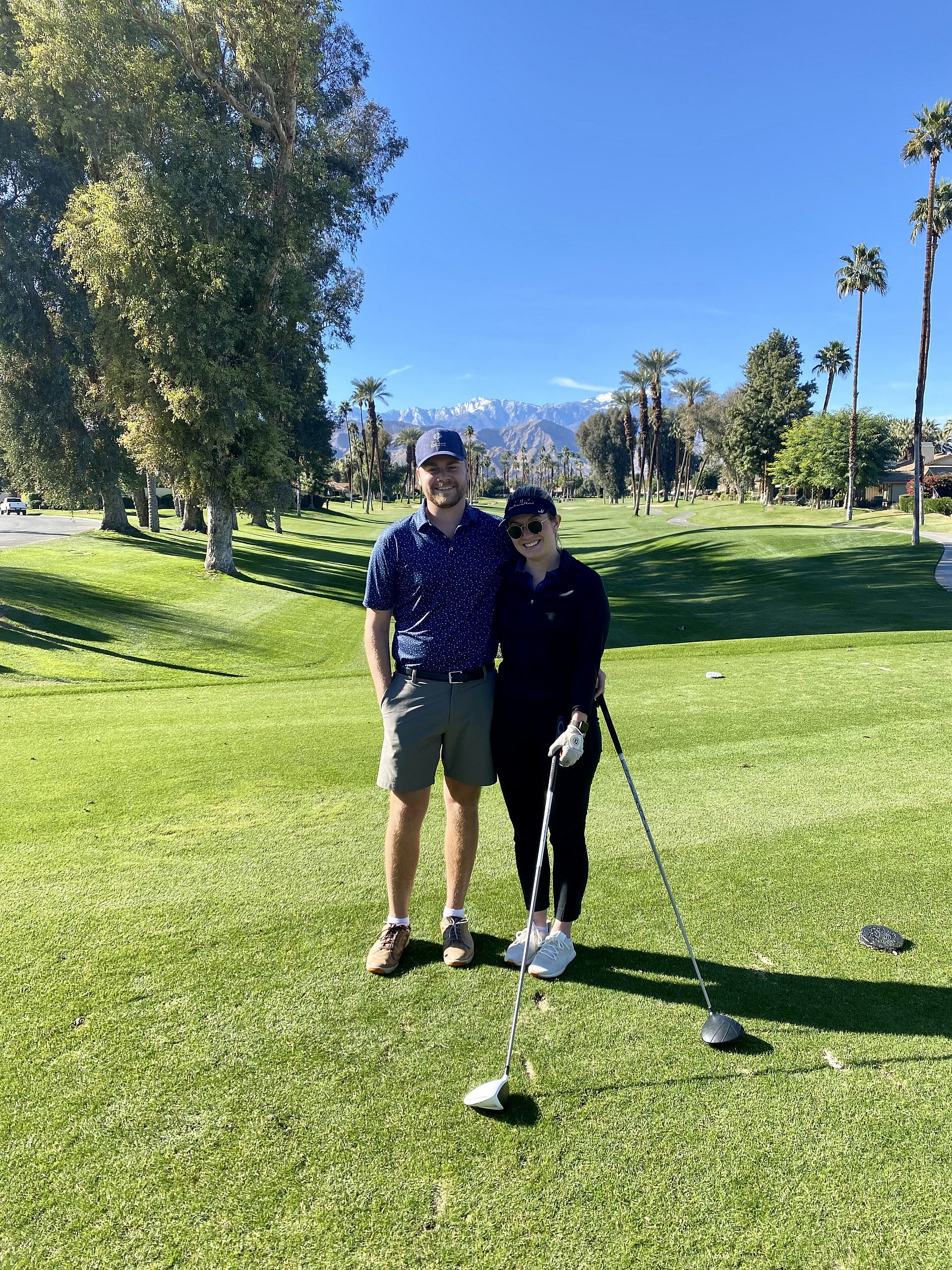 WCC: Why is it important for our members to reach out to you?
JP: It is important for members to reach out to me so I can answer any questions they have in regard to the Chambers Plan. I will also be able to talk to them about all of the value the Chambers Plan can bring. Products such as Best Doctors, Teladoc, and or Business Assistance Service are all a part of the plan with 0 extra cost.
JP: There are many reasons but if I had to just pick 3, one would have to be the stability that the plan provides. The Chambers Plan provides fully and partially pooled options, along with putting the profits back into a stabilization pool. This allows for the plan to generate this stability. Secondly, the service provided by the Chamber is unmatched. I may be a little biased since I worked as a customer service agent for the Chamber,  but I truly believe this statement. Quick turnaround times, short hold times when waiting to talk with an agent, clear communication, etc… Lastly, I have already touched on this, but I would like to go back to the additional services it provides like Teladoc. We try and provide as many services as possible so that you can focus on your business and we can focus on your benefits!
WCC: Any advice for our members?
JP: Stay warm… it's getting cold out there. But while you are staying warm, make sure to look at everything the Winnipeg Chamber provides. Make sure you take full advantage of your membership and all that is provided!
---
Get in touch with Jordan
Email: [email protected]
Phone: (204) 803-1575
Connect on LinkedIn