For Noah Wilson, his mentor isn't just one person, it's a community of mentors. 
"For me I don't just look to one person, I look to my tribe of mentors. These individuals are people who are there to support and guide me," said Noah. "Age has no bounds when it comes to mentors. I consider my coworkers who are older and youth in the community as inspirations to me."
Noah Wilson, Business Development Manager of Indigenous Young Entrepreneurs at Futurprenuer Canada, self-identifies as Cree man with French/Ukrainian heritage on his mother's side of the family. Noah is a proud community member of Peguis First Nation which is the largest Treaty 1 community located in the province of Manitoba. 
As a new member of the Indigenous Young Entrepreneurs team at Futurpreneur, Noah brings a professional background in finance working with both personal and business clients at the Royal Bank of Canada for the past 4 years.
"In my role at Futurprenuer, I help and encourage Indigenous young entrepreneurs who are waiting to launch their business and help open then find access to working capital to open the doors to other sources," said Noah. "In my experience, you hear this time and time again that access to capital is a huge barrier for Indigenous peoples. I'm just here to hopefully make it a bit easier and break down those walls."
Noah also serves as a co-chair on the Winnipeg Chamber's Truth and Reconciliation Advisory Council– an advisory board of 36 community leaders from the Indigenous community and organizations who provide strategic oversight and guidance to our efforts in advancing reconciliation. They also inform our truth and reconciliation information and programming.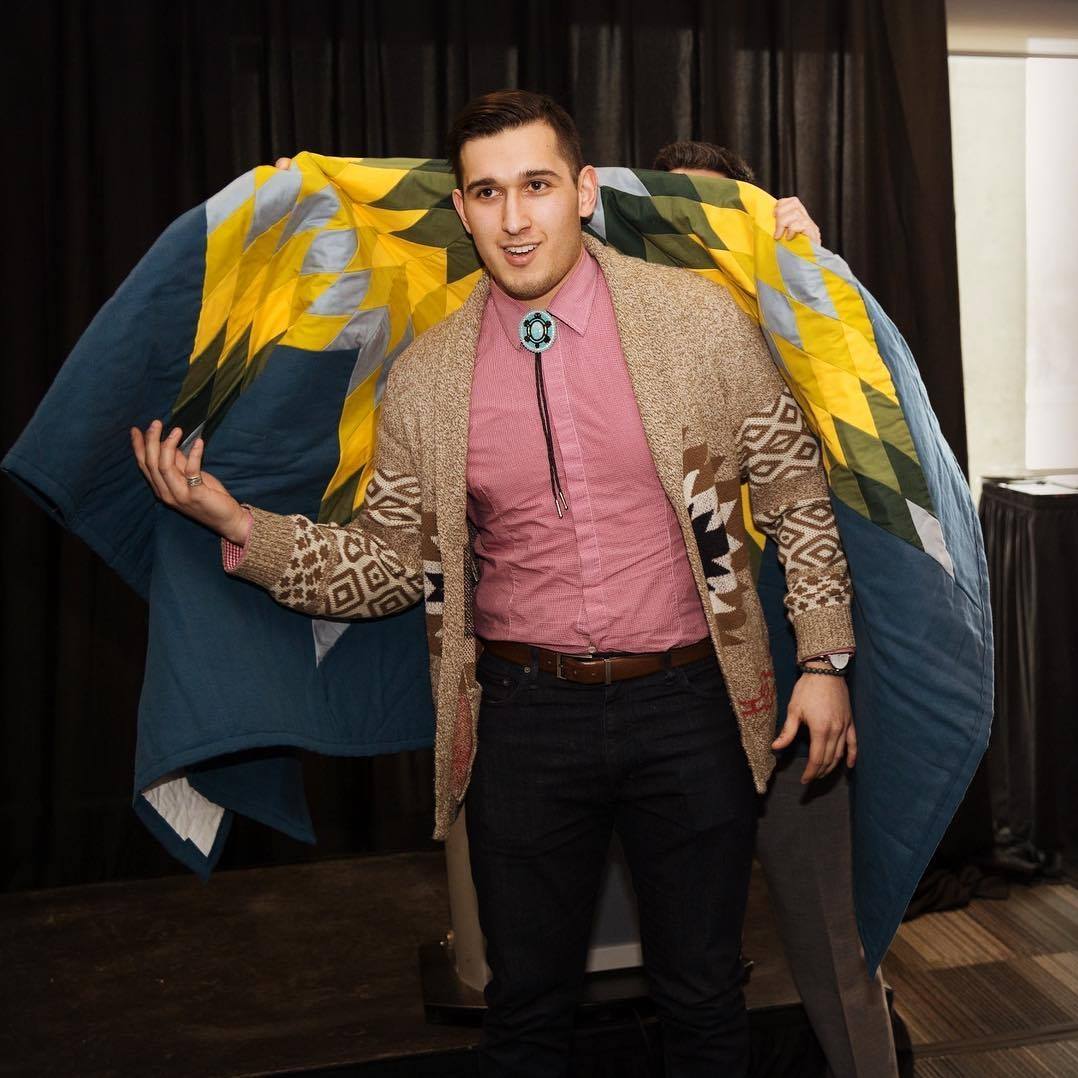 "I have always been a strong advocate for truth and reconciliation. When I entered university in 2014 it was right at the end of the Truth and Reconciliation Commission and it's really what kind of drove my passion into the work I'm doing right now," said Noah.
"My hope with this council is to provide the connections between Indigenous youth entering the business sphere and connect them with established professionals in the community to create these mutually beneficial relationships. I really see The Winnipeg Chamber as the platform to do that."
Noah hopes to provide these youth with the opportunity to build a community of mentors of their own. 
In June of 2019, The Chamber released the Truth and Reconciliation Roadmap (TRR) which provides the community with resources that individuals and organizations can use to further their knowledge of truth and reconciliation and take action. Noah and The Truth and Reconciliation Advisory Council provide updates and changes based on the current time, ensuring its relevance. 
"We're working on making sure that businesses are able to use that roadmap, figure out strategies that they can relate to within their own business structures," said Noah. "These principles of reconciliation are our guides to assist in repairing the damaged relationship between Indigenous and non-Indigenous peoples in Canada. When you think about these relationships it's not going to be fixed in these one-off events. It's an ongoing activity where you can use this roadmap on a continued basis."
To support local businesses on their journey towards reconciliation, healing our communities, embedding the Truth and Reconciliation Commission's 94 Calls to Action, and fostering relationships between Indigenous and non-Indigenous peoples, The Winnipeg Chamber of Commerce is partnering with Red River College and the Indigenous Chamber of Commerce to offer members one free month (September 1 – September 30) of the 4 Seasons of Reconciliation Education e-modular training program. This initiative is in celebration of the 150th Anniversary of Treaty 1 and supports a continued commitment to working in collaboration to honour a respectful Treaty relationship that operates on mutual understanding and thriving.
To kick-off the launch of the 4 Seasons initiative, Noah will moderate a panel discussion so attendees can learn
more about the 4 Seasons of Reconciliation, the need for truth-telling and education, and the role of business in reconciliation.
---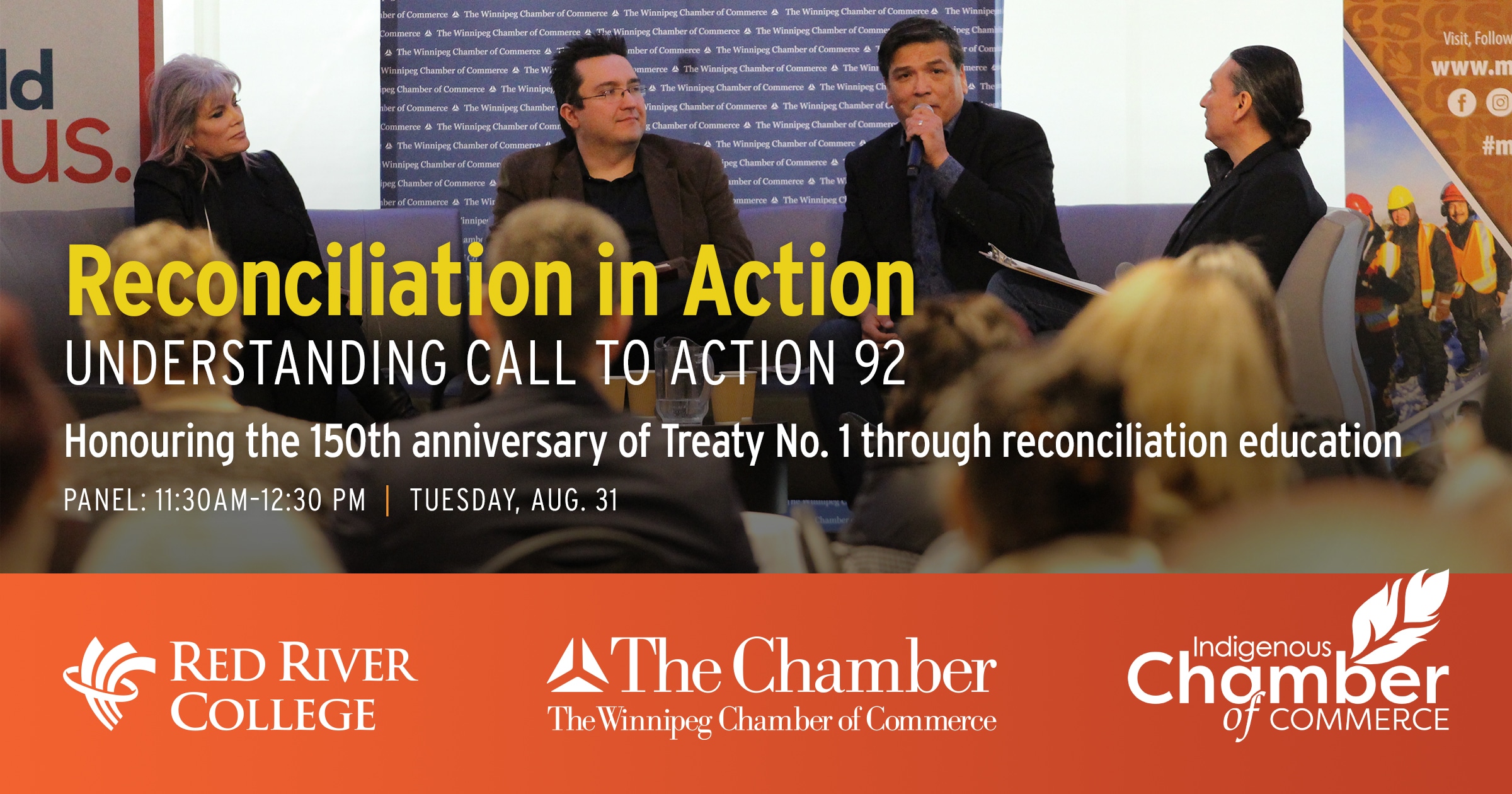 ---
Looking ahead to the future, Noah hopes that he can inspire and guide the community on their journey to reconciliation. 
"Ry Moran the previous Director of the National Centre for Truth and Reconciliation (NCTR) at the University of Manitoba once said to me, you can't have reconciliation without first acknowledging the truth," said Noah.
"So one of the biggest challenges our business community will face is to first understand the truth of Indigenous histories and how that's affecting Indigenous peoples today. It's important to make sure that this is an ongoing initiative and that it's just not in light of certain injustices that have come to light in recent months. I think it should energize everyone in Canada to really take ownership over their own reconciliation from a personal and professional standpoint," said Noah.