This event is no longer active.
Reconciliation in Action: Understanding Call to Action 92
11:30 – 12:30 pm | Tuesday, August 31
Free to attend for Members
Virtual Session
"Education holds the key to reconciliation. It is where our country will heal itself." The Honourable Justice Murray Sinclair
ABOUT EVENT:
The first step to enacting and embedding reconciliation is learning and understanding the truth of Canada's history and the resulting intergenerational trauma and systemic barriers in today's world.
To support local businesses on their journey towards reconciliation, healing our communities, embedding the Truth and Reconciliation Commission's 94 Calls to Action, and fostering relationships between Indigenous and non-Indigenous peoples, The Winnipeg Chamber of Commerce is partnering with Red River College and the Indigenous Chamber of Commerce to offer members one free month (September 1 – September 30) of the 4 Seasons of Reconciliation Education e-modular training program. This initiative is in celebration of the 150th Anniversary of Treaty 1 and supports a continued commitment to working in collaboration to honour a respectful Treaty relationship that operates on mutual understanding and thriving.
In this kick-off panel discussion, learn more about the 4 Seasons of Reconciliation, the need for truth-telling and education, and the role of business in reconciliation.
PANEL: 
Panel Discussion to launch training, discuss the program and the responsibility of businesses in truth and reconciliation
Carla Kematch, Manager, Truth and Reconciliation and Community Engagement, RRC
Jessica Dumas, Co-Chair of Truth and Reconciliation Advisory Council, Winnipeg Chamber of Commerce
Jamie Dumont, Chair of Indigenous Chamber of Commerce
Whelan Sutherland, Chief Executive Officer, Peguis First Nation
Andree Cazabon, 4 Season of Reconciliation
Moderated by Noah Wilson, Business Development Manager – Indigenous Young Entrepreneurs
Futurpreneur and Co-Chair of Truth and Reconciliation Advisory Council, Winnipeg Chamber of Commerce
Members will also be invited to attend two debriefing sessions to discuss the training content, learning experiences, and next steps in a safe, supportive environment on Tuesday, September 14 and 28.
Register here:
Tuesday, September 14
Tuesday, September 28
---
---
In Partnership with:
---
About our Panelists: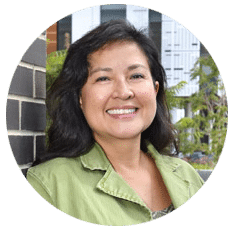 Carla Kematch, Manager, Truth and Reconciliation and Community Engagement, RRC
Red River College's Manager of Truth and Reconciliation and Community Engagement Carla Kematch is raising awareness and understanding on the history of Canada and Indigenous peoples. Her role sees her leading the Indigenous events team, creating staff training opportunities like the 4 Seasons of Reconciliation Education, being a bridge between RRC and TRC committees like the Manitoba Indigenous Education Blueprint Committee, and much more in between. Recently, she has brought in Indigenous speakers Niigaan Sinclair and Carole Anne Hilton to support faculty in Indigenizing their curriculum. You can also see her interviewing inspiring Indigenous alumni in the Stay the Course speaker series.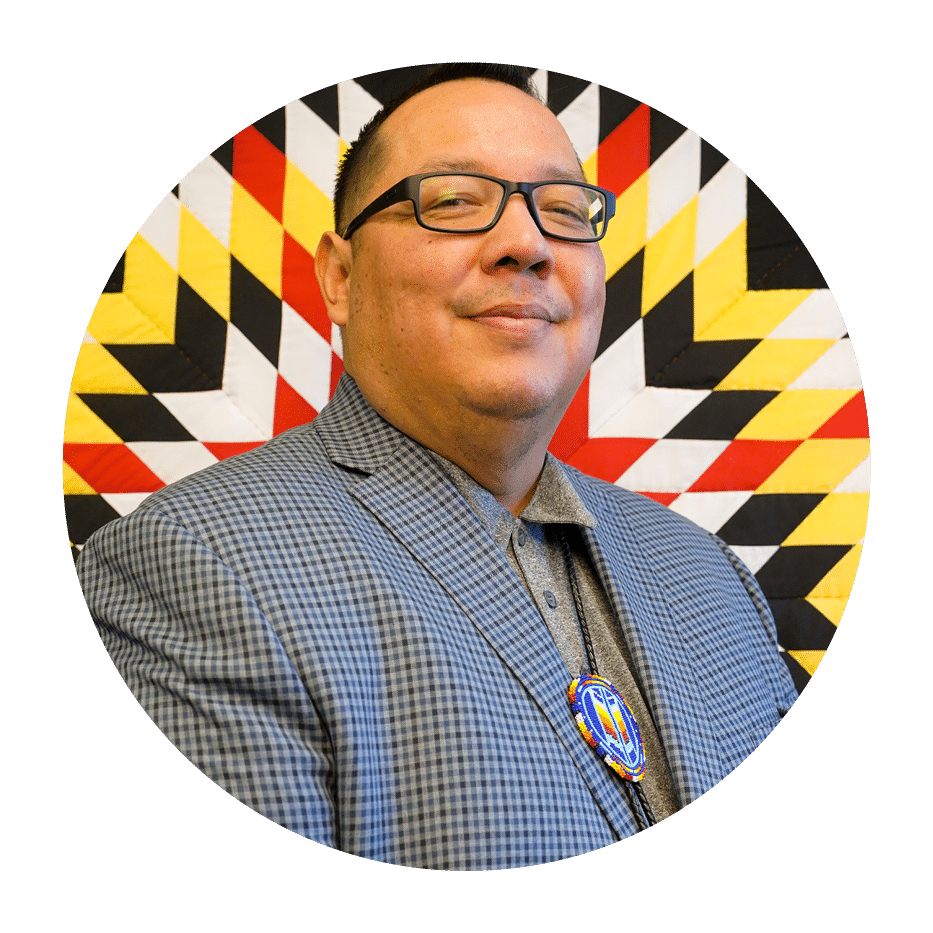 Whelan Sutherland, Chief Executive Officer, (Peguis First Nation)
Whelan is a proud member of Peguis First Nation; who has played a lead role in a wide variety of Indigenous business ventures over the past 15 years, as a CEO, manager and entrepreneur.
Since leaving the Chief Peguis Investment Corporation in 2012, he's been involved in the business end of the Treaty 1 organization and management. He is a graduate of the Asper School of Business in Winnipeg.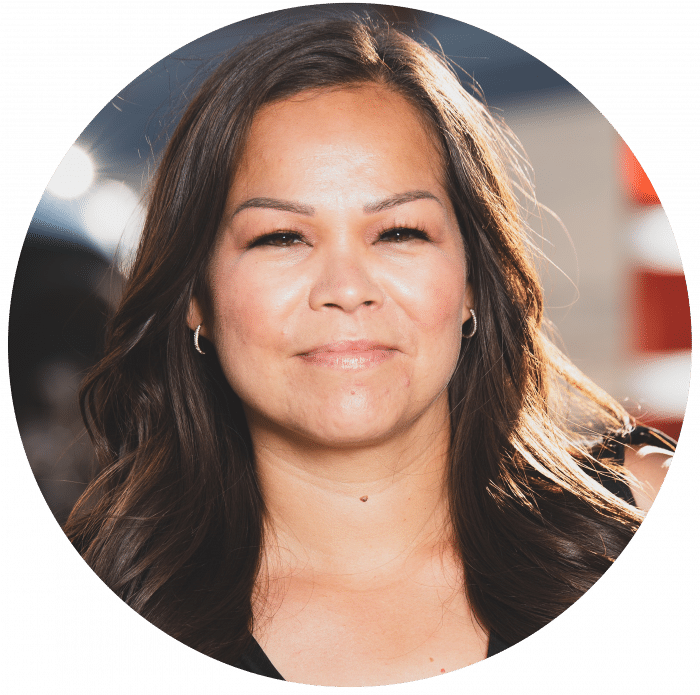 Jessica Dumas, Co-Chair of Truth and Reconciliation Advisory Council, Winnipeg Chamber of Commerce
Jessica is a professional speaker coach and the host of The Confidence and Communication Podcast. She has been recognized for her professional expertise as a recipient of the Manitoba 150 Women Trailblazer Award from the Nellie McClung Foundation for 2021, Ace Burpees Most Fascinating Manitobans for 2019, the 2017 Future Leaders of Manitoba and the CBC's Top 40 Manitobans under 40 for 2015. She has a 2017 TEDx talk called The Journey to a Woman's Identity.
Jessica's volunteer contributions have gained her wide respect across Manitoba. She has served as Chairperson of the Aboriginal Chamber of Commerce and the first Indigenous Female Chairperson of the Winnipeg Chamber of Commerce (2019-2020) and continues to sit on numerous committees and boards at the executive level. She is a powerful role model and advocate for women's empowerment, leading others to overcome challenges by developing personal strengths, vision and self-confidence. You can connect with Jessica directly on instagram @jessicadumas01
Jamie Dumont, Chair of Indigenous Chamber of Commerce
Jamie Dumont is Métis from St.Laurent, Manitoba.  She currently lives in Winnipeg, where she spent 15 years working for the Province of Manitoba in senior roles in areas including Indigenous and northern economic development, crown-Indigenous relations, and community engagement and consultation.  Jamie also held the role of diversity & inclusion professional at the Manitoba Liquor & Lotteries Corporation where she assisted in the development and implementation of a corporate diversity & inclusion strategy, including an Indigenous employee engagement strategy.  Jamie is currently a private consultant with Indigenous and northern communities and organizations, as well as conducting workshop design and facilitation.  She is also an associate of Chadwick Consulting Ltd., a Winnipeg-based consulting firm specializing in Indigenous relations and northern issues.  In 2018, Jamie was elected as Trustee for Ward 1 the Winnipeg School Division and currently serves as Vice-Chair of the Board.  Jamie volunteers with, and is currently Chair of, the Board of Directors of the Indigenous Chamber of Commerce, on the Board of Directors of the Women's Health Clinic and as a facilitator for Circles for Reconciliation.  She also volunteers with the Manitoba Employment Equity Practitioners Association, and the Business Advisory Council for Project Search, which matches students with disabilities with work experience and potential employment opportunities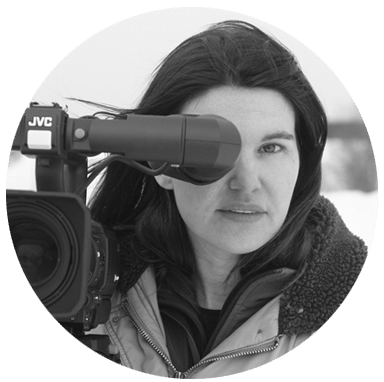 Andrée Cazabon
As a Gemini nominee, Andrée Cazabon's films have amassed over 1 million viewers on CBC-Newsworld, TVA, Canal D, Radio-Canada, and CBC Television. Her works have also been prominently featured at an array of prestigious film festivals. Her documentaries, Wards of the Crown and Family on the Edge, have each received the 'Best Social-Political Documentary' prize at the Golden Sheaf Awards. 2019 marks the twelfth year of her professional and personal commitment to reconciliation. She is a member of the Academy of Canadian Cinema & Television. For Cazabon this journey culminates in the release of the multi-media educational campaign, '4 Seasons of Reconciliation' since 2013 in schools and organizations across Canada.