Every year following the State of the City Address the Mayor has an opportunity to hear from our City's youth on some of their ideas and thoughts surrounding a specific topic.
The discussion theme of this year's virtual workshop was focused on the city's first-ever Anti-Racism Week from March 21‐27 and our Chamber's commitment to diversity and inclusion. In partnership with HP Change, the High School Program is an opportunity for the Mayor to hear the thoughts and ideas of our young people on this and how they envision a world free of racism and discrimination.
---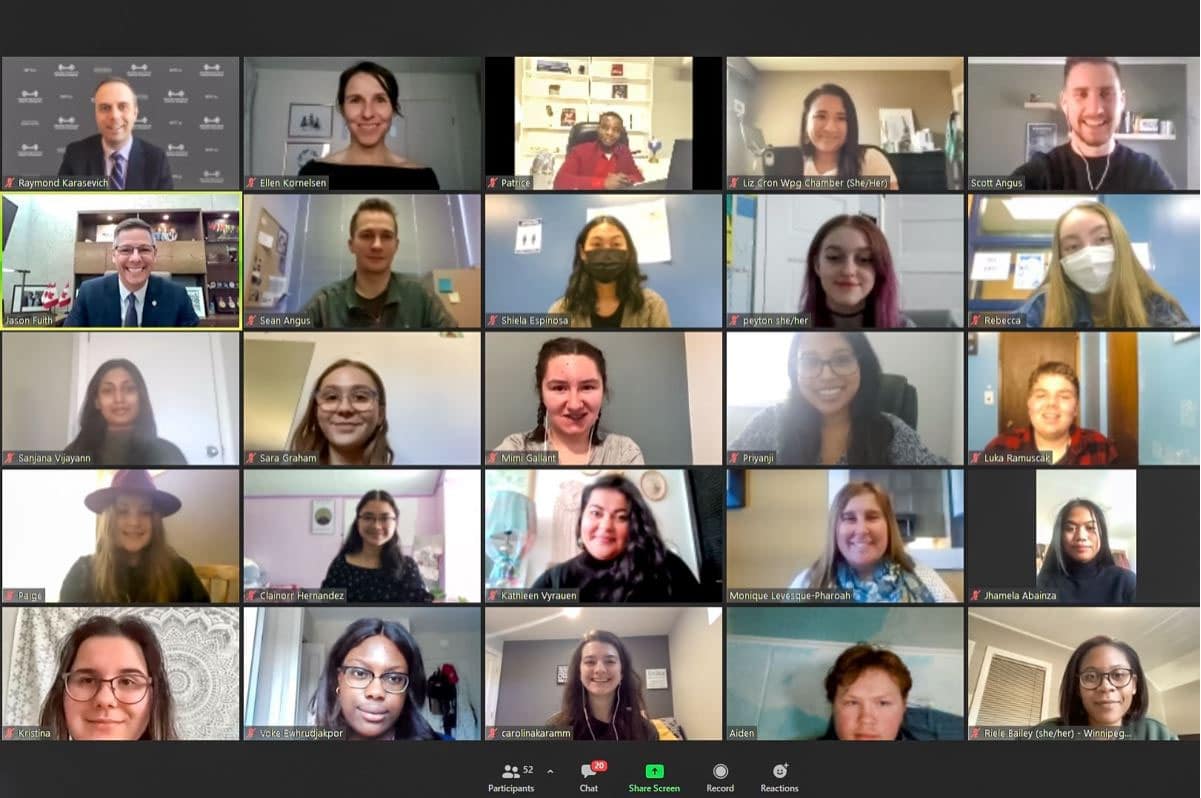 ---
Following the 2021 State of the City Address, eight ideas were presented to Mayor Brian Bowman, and of those ideas, there were three prominent themes:
Public Awareness
Multiple groups discussed the need for more public awareness campaigns, such as Anti-Racism Week, that focus on the inequities in our city and how we can combat them. Utilizing online platforms, billboards and other marketing materials to help start and continue the conversation is something the youth suggest should be happening on a daily basis. Education was a theme amongst each group, and that collectively, we need to be more aware of both issues and solutions to successfully advance equity.
Bystander ACT
The students also discussed how they encourage people not to be bystanders and call out racism as they see it. It is challenging to know when to step in when one witnesses an act of racism, and how to intervene safely. The students shared the need for proper resources to empower bystanders to be allies. There were discussions of a top line that a bystander can call to report instances of racism. This can be a helpful part of ACT (Assist. Call for help. Tell someone). A safe and confidential tip line will also help address acts of racism in Winnipeg, and provide those affected with the help they need.
Business Practices
The youth shared their views on business practices, specifically hiring processes. The students suggested that businesses need to reflect on their policies, procedures and practices. There was a discussion of how businesses could adapt their hiring practices to reduce bias by using work assessments, or a resume review process that removes demographic indicators. This will help ensure everyone has equal opportunity no matter their race.
---
---
Watch the 2021 State of the City Address with Mayor Brian Bowman below: