Social media is an essential piece to any business or organization's marketing strategy. It's a quick and easy way to connect with your audience while sharing your brand.
But, building and owning your brand is a difficult task to master. That's why we have brought in Liz Bertorelli, owner of retail brand Passionfruit and Social Media Lead at TikTok Canada, to be our October luncheon speaker to help you establish the human behind your brand.
---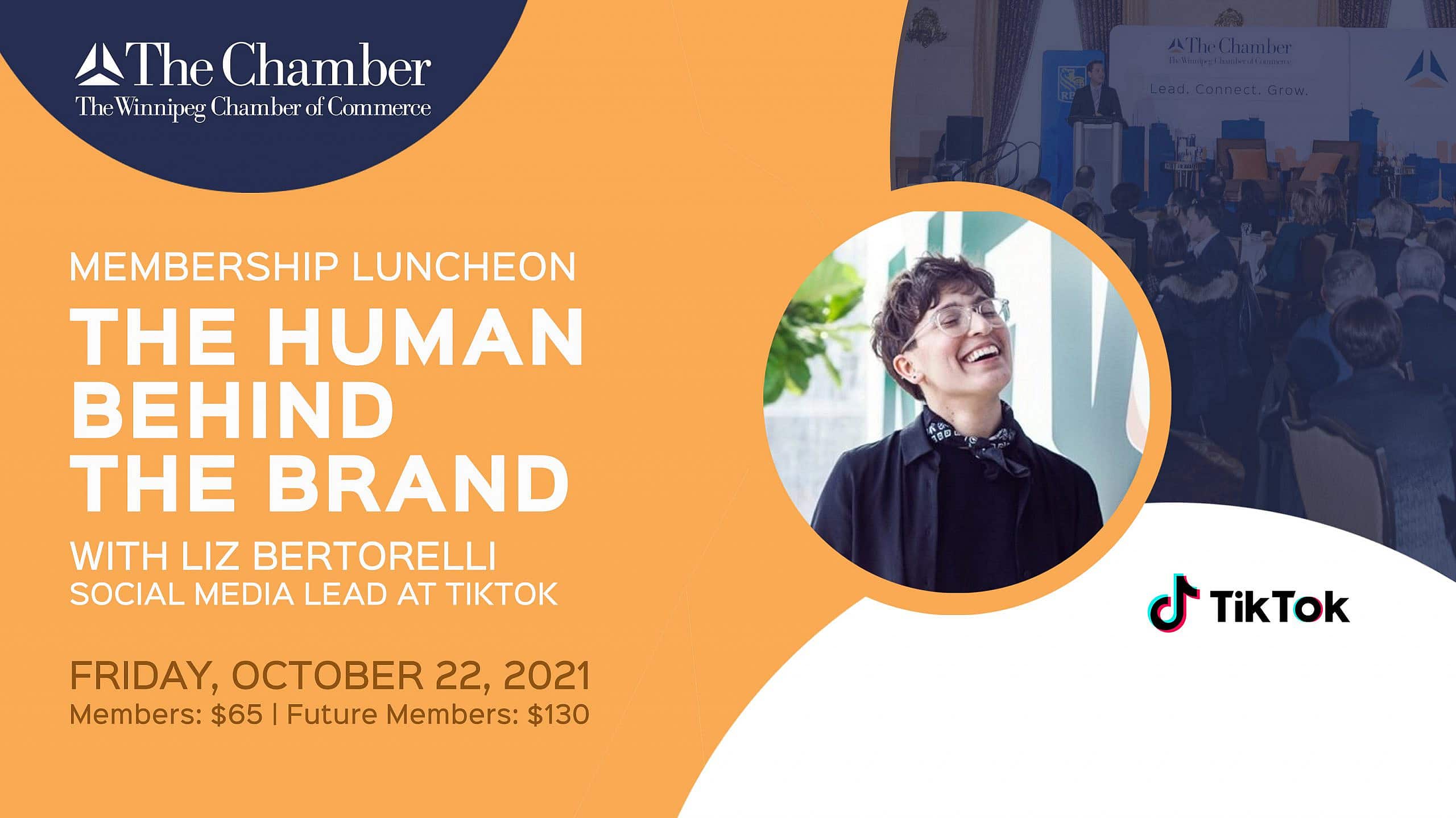 ---
We sat down with Liz ahead of the in-person luncheon on October 22 to discuss 7 ways you can build and own your social media. 
1. Establish a brand voice and run with it
Avoid having a visible identity crisis and determine your brand's voice before all else. Jot down a few words that are representative of your brand and create a persona: your dream brand ambassador if you will. Be sure to stay in character when communicating with your audience and publishing content across platforms.
2. Plan your content
I have two words: content calendar. The more you can organize and plan out the content you curate, the more time you can focus on real-time engagement. Be proactive ya'll!
3. Create unique content
If your brand happens to fall into a competitive niche, you'll need to step up your creative game. Don't blend into a social feed, stand out! Think about this when developing your brand's voice or when you're about to push content out — will it set you apart from the others? If the answer is no, get back to work.
4. Whereabouts are you?
How do you know which social platforms you need to be on? You don't and you won't until you test them out with your audience. I always say fewer, bigger, better. Fewer social channels, bigger presence and better content. It will go a long way.
5. Manage your social content
Social can sometimes feel like a bit of a jugglin' act: create, schedule, monitor, engage, repeat! You'll want to find a third-party app and master an efficient workflow that allows you to carry out different tasks for all of your accounts, in the same window. Properly managing your brand's accounts is the first step in growing an audience.
6. Find your niche
Narrow your brand's focus by finding your target audience. It's easier said than done but: Find a niche, fill the niche, own the niche.
7. Be you
Social gives each and every one of us a voice, use it for good measure and authentically. Let your enthusiasm and passion come out through your brand's voice.
---
October Luncheon: The Human Behind the Brand
Friday, October 22, 2021  |  11:00 a.m. – 1:30 p.m.
RBC Convention Centre Winnipeg
Member Rate: $65 +GST
Future Member Rate: $130 +GST