2-minute read
---
Employee retention. Inclusive workplaces and hiring practices. Talent recruitment. Are these top of mind for you and your business? Well, then we have the event for you!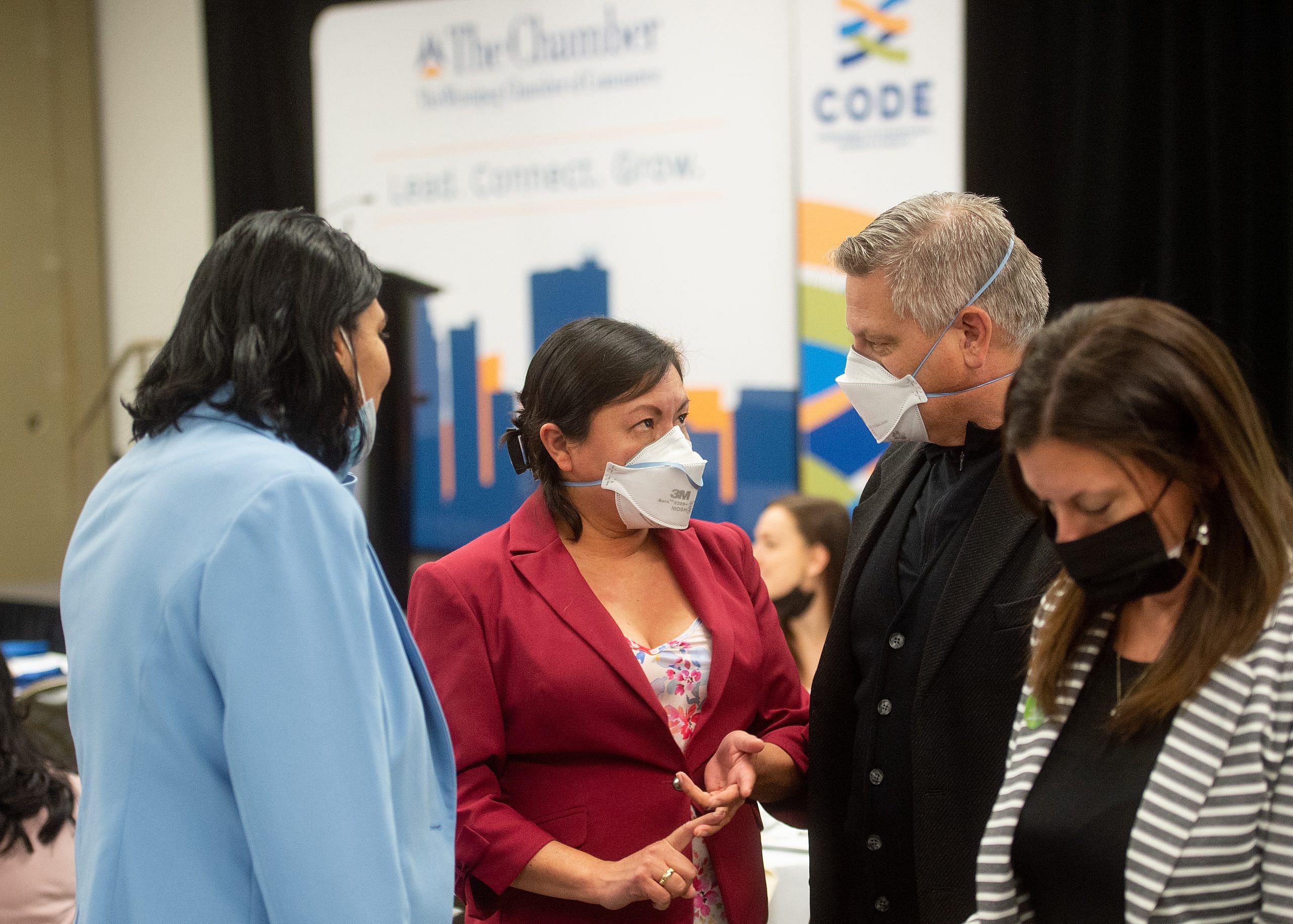 According to a recent survey, three out of four job seekers report that a diverse and inclusive workplace is an important factor when evaluating companies and job offers. So what does that mean for you? 
We have put together 3 reasons why our Talent Summit is the perfect event for you to hear industry leaders and professionals who will offer insights on an inclusive hiring roadmap to help you with your hiring and retention practices.
1. Connect with service agencies to support your employment needs
Use this opportunity and network with local nonprofit employment service providers, learn about the variety of programs and supports they offer to connect employers with diverse talent pools. Gain deeper insight into barriers that equity-seeking groups face in securing and sustaining meaningful employment, how you can remove these barriers and how service agencies can best support your organization for greater talent attraction and retention.
2. Discover new inclusive HR tactics for recruitment and retention.
Learning from eachother is how we learn best! Following a panel of industry professionals, you will take part in table discussions, review interactive case studies and learn new inclusive tactics for recruitment and retention.
3. Learn more about our Newcomer Employment Hub and CODE
This event is the perfect space for you to learn more about how the Newcomer Employment Hub (NEH) can help your businesses' hiring practices. We will also discuss how CODE can help drive your diversity, equity and inclusions practices forward.
Take a look at our NEH and how it can help you before the event HERE.
Learn more about CODE HERE.
Space is limited! Sign up for FREE today.

---
Small Business Talent Summit
Thursday, September 29, 2022  |  7:30 a.m. – 10:30 a.m.
The Fort Garry Hotel, 222 Broadway
Provencher Ballroom