Written by Nathan Richison, RRC Polytech, Creative Communications Intern
3-minute read 
As we celebrate our 150th birthday, The Winnipeg Chamber of Commerce is excited to celebrate our rich history by sharing the stories of our members. We hope that by sharing these stories, we can inspire and engage current and future members to continue building a strong and vibrant business community in Winnipeg. 
---
​​Enigma Escapes started its journey in 2014 as one of the first escape room businesses in North America. This all began when the owner, Laura Hawkins, came back from a family trip.
"We played an escape room in Dublin and liked it a lot. Then we tried more escape rooms in Greece and Paris. At that point, we knew we wanted to do something like this here," Laura explained.
At first, Laura and her daughter sat down together to come up with ideas for different themes and puzzles. Laura really loves escape rooms because they offer many unique experiences. She stated she simply can't pick a favourite room from Enigma Escapes because she enjoys them all.
"We believe it's important for people to take a break from phones and gadgets and spend time together. Kids play with their parents, and they all interact for an hour," Laura said.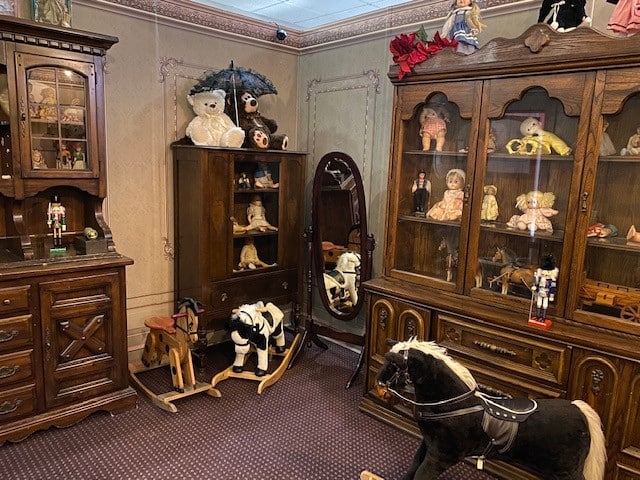 Since Laura has been running the business for a while, it was an easy choice to join The Chamber. Enigma Escapes faced some challenges in getting the right permits for their locations, but The Chamber helped out both times.
"You can tell they really want to see you succeed, and it feels good to have them on your side," Laura shared.
Now, Enigma Escapes has 12 different rooms in three spaces. They also sell their rooms in 32 cities across the USA and Canada.
Enigma Escapes is known for making sure everyone has a great time. Laura is proud of her team and how many of them have gone on to do cool things.
"Some people who worked with us are now lawyers, teachers, paramedics, and more," Laura said.
COVID-19 was tough on Enigma Escapes and other escape room businesses. It was hard to keep up with the new rules. Whenever new rules came out, Laura got help from The Chamber to understand what to do.
Laura said that because of support from The Chamber, the city, and others during the hardest times of the pandemic, things are looking better for Enigma Escapes now.
There are some new rooms coming to Enigma Escapes, but Laura can't share too much about them yet. For now, you can enjoy the rooms they have and get excited about the new ones to come.
*Images provided with permission from Enigma Escapes
---
At the end of the day, it's all about your business. You want to see your business succeed and grow, and that's why we're here.
Providing a platform to help local businesses in Winnipeg thrive is what we stand for – whether it's advocating for you, connecting you with the right people at the right time or setting you up with the support and programs you need to grow.
CLICK HERE to join The Chamber today!