"The Chamber represents a broader spectrum of Winnipeg. It also represents a type of thinking and an entrepreneurial base and problem-solving that is very attractive. I want those things for us here" 
Written by Nathan Richison, RRC Polytech, Creative Communications Intern
3-minute read
As we celebrate our 150th birthday, The Winnipeg Chamber of Commerce is excited to celebrate our rich history by sharing stories of our members. We hope that by sharing these stories, we can inspire and engage current and future members to continue building a strong and vibrant business community in Winnipeg.
---
The WRENCH (Winnipeg Repair Education and Cycling Hub) began in 2010, long before Lucas Stewart, the current Executive Director, joined them last year. The WRENCH came into being through an initial push from Critical Mass Winnipeg for better access to bikes, bike routes, and bike safety.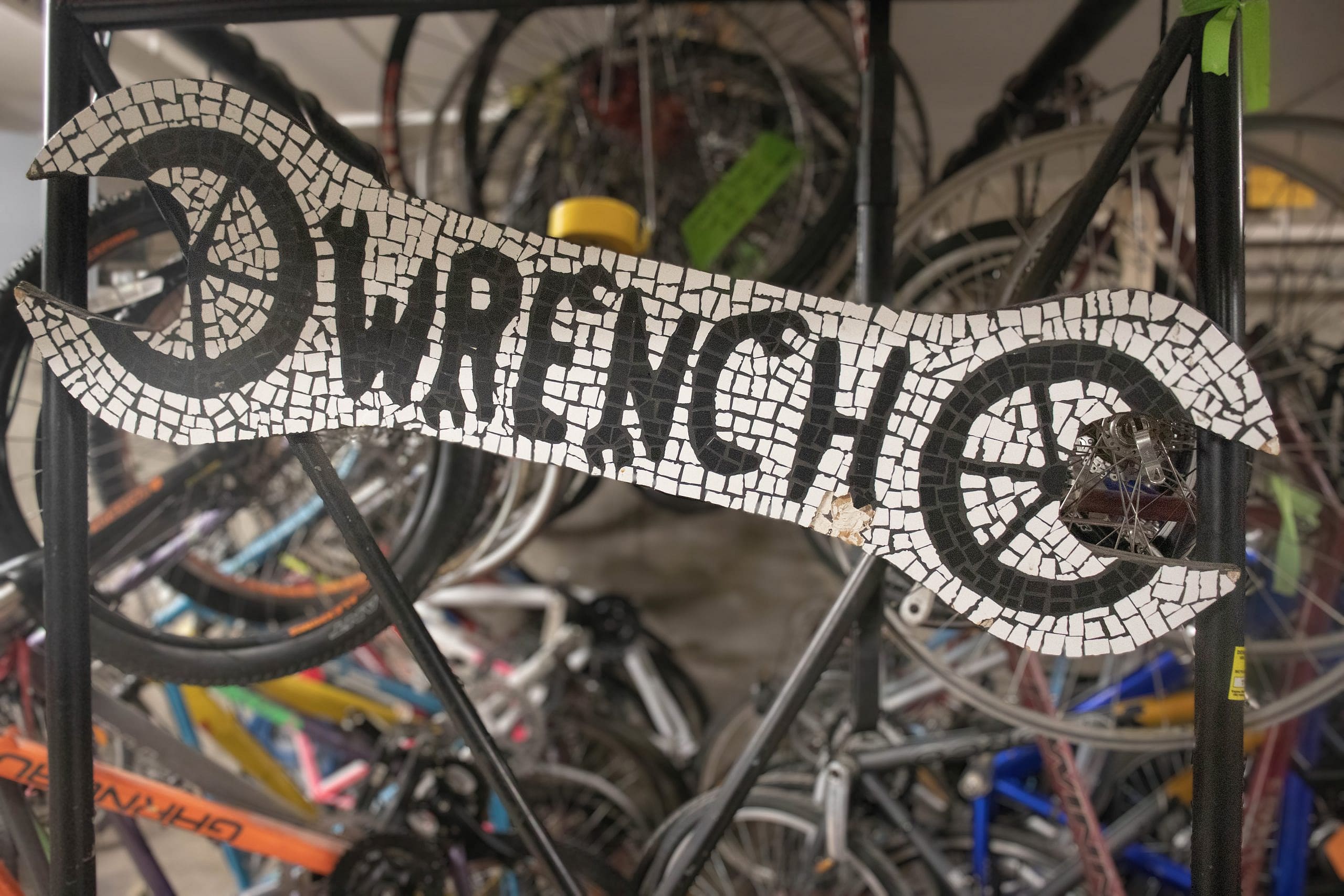 Lucas has a background in social enterprise as a founding member of Purpose Construction, an organization that reunites parents with their children by providing a stable work environment. He has taken his drive to help people into his work at The WRENCH.
The WRENCH provides various programs, including education about city bike riding, bike repair, and tune-up. 
There are so many benefits to biking, and that's why Lucas says he wants to make biking your best first choice for transportation.
"In North America, we would view biking as recreation and sport. You'll see that's reflected even in some of the designs of the bikes," said Lucas. "But, everywhere else in the world, biking is just like a part of normal life."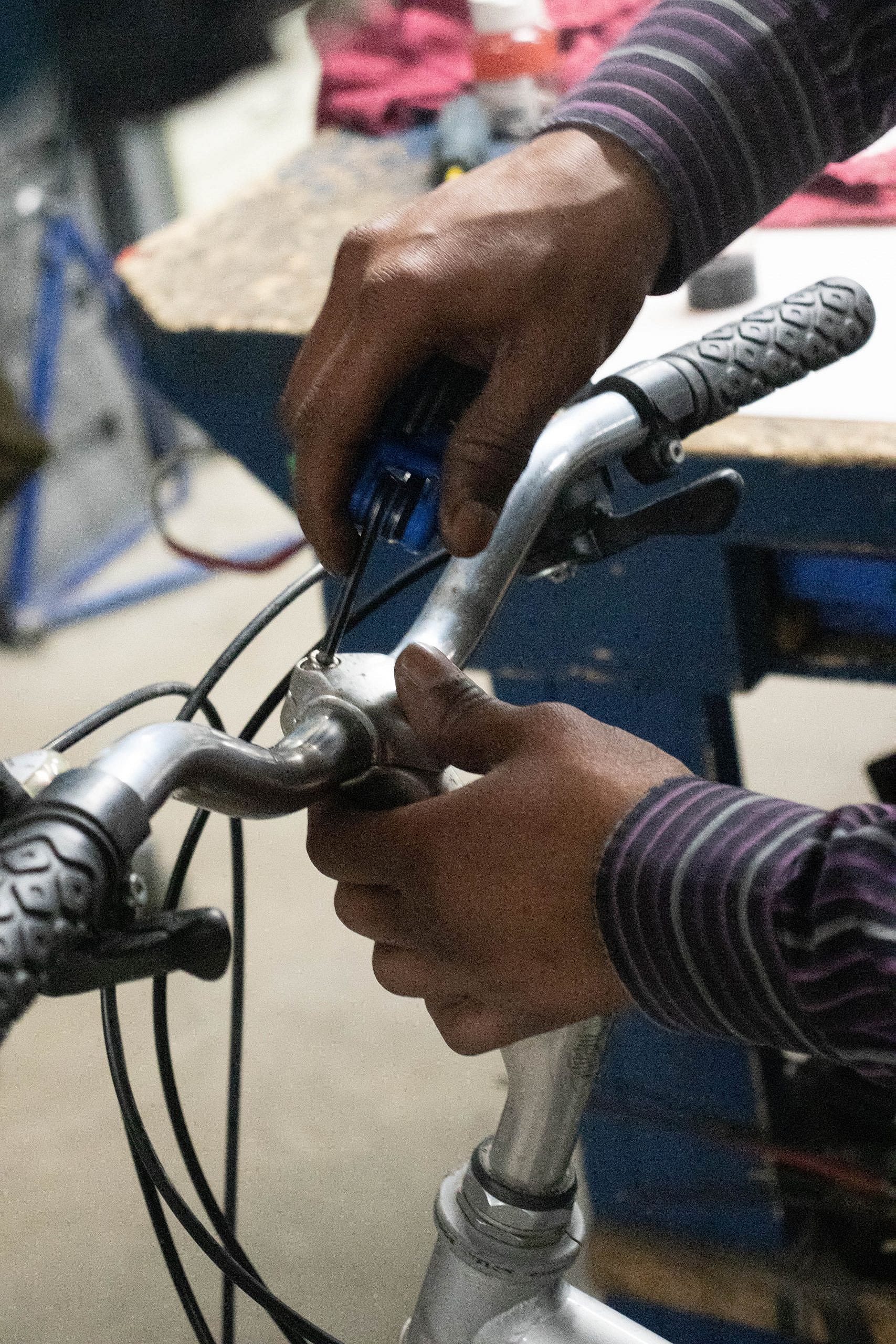 Biking can save you money in the long run, and The WRENCH provides affordable bikes and bike repair options, so make sure to keep up with their program schedule! During the summer and fall, on top of their primary location, they also have a spot at The Forks for minor tune-ups and some bike sales.
"​​I would encourage people to give it a shot, even if they haven't biked in a while. Remember that biking is fun and enjoyable," Lucas exclaimed.
People often drop off perfectly usable bikes at 4R depots, and The WRENCH ensures they don't go to waste! They get most of their bikes and bike parts from these depots.
Lucas said what they do wouldn't be possible without their incredible team. The team ensures all their programs come together, bikes get repaired, and they secure funding through grants and donations.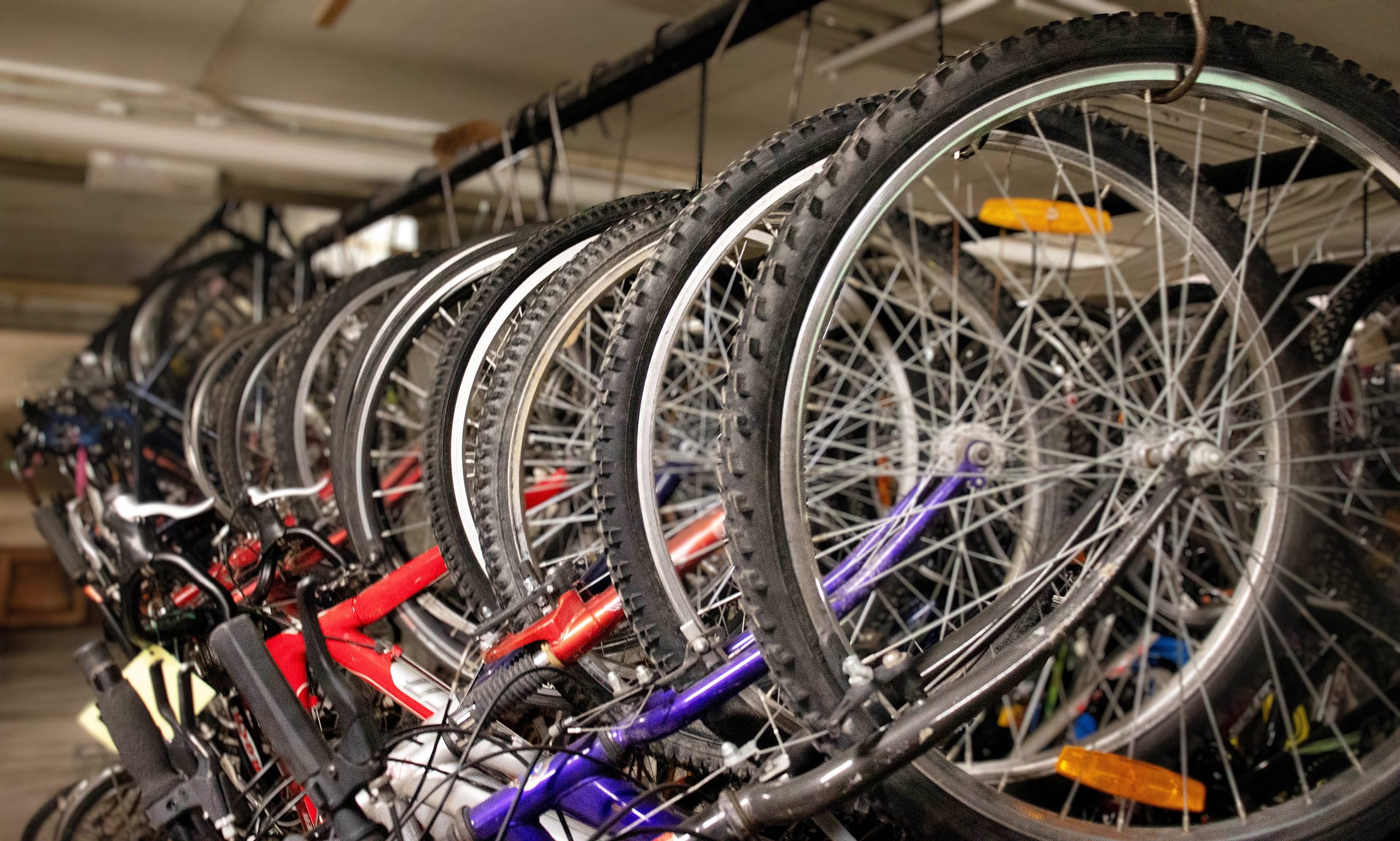 When Lucas joined The WRENCH, one of the first things he asked was if they were part of The Chamber, and when the answer was no, he got right on that. He said The Chamber could do work to help The WRENCH on a level that it can't accomplish on its own and could advocate and come together as a larger organization for change.
"The Chamber represents a broader spectrum of Winnipeg. It also represents a type of thinking and an entrepreneurial base and problem-solving that is very attractive. I want those things for us here," Lucas said.
Lucas said a lot of great stuff is coming up for The WRENCH in the summer. There is something for everyone at The WRENCH, so make sure you check it out or even consider volunteering to help impact someone's life.
---
At the end of the day, it's all about your business. You want to see your business succeed and grow, and that's why we're here.
Providing a platform to help local businesses in Winnipeg thrive is what we stand for – whether it's advocating for you, connecting you with the right people at the right time or setting you up with the support and programs you need to grow.
CLICK HERE to join The Chamber today!