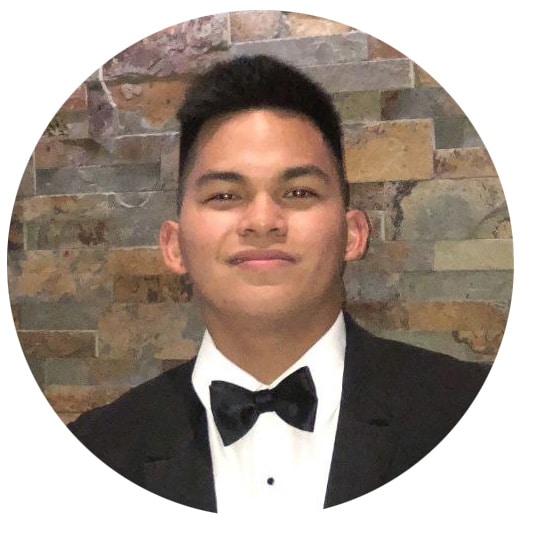 Post Contributed By: Jordan Jimenez, Entrepreneur | Leadership Winnipeg Class of 2020-2022
I am going to try my best, but I do know that this blog post would not be able to cover every touching moment that we had in our last day of Leadership Winnipeg (LW) on Friday, June 24.
Our day started at 9 am at the Immigrant Centre (IC) on 100 Adelaide St., where we were greeted with smiles, coffee, and doughnuts prepared by the staff. The two ladies talked about how the Immigrant Centre functions to be of service to new-landed immigrants to be able to settle in with as much ease as possible.
But what stuck with me were the stories. Roselyn Advincula, the new Settlement Services Director shared how the smiles of the people at IC made her want to work there before. Still working part-time in a different department at the time, she told herself, "Because of the smiles, I'm gonna work here someday."
Roselyn also shared with the LW Class the story of how one gentleman with limited resources needed help to buy a pair of steel toe shoes around 4 pm for his work the next day. Roselyn, with tears flowing from her eyes, talked about how it affected her as the man badly needed the shoes to keep his job.
At about 10:45 am, the class walked to the Immigrant & Refugee Community Organization of Manitoba (IRCOM) on 215 Isabel St., where the new Executive Director (ED) and Director of Programming presented about the Social Housing Program of IRCOM for refugees, family apartments costing only 30% of refugees' income.
Shereen Denetto, the ED said, "We normally have zero vacancy but a family is moving in today so we might be able to see a unit." To the delight of the whole class, we were able to see an apartment unit designed for a family of refugees to settle in and start their lives in Canada. Entering into the apartment, it was a very touching moment to be able to see the family sign documents while everybody said hi with a smile on their face.
At about 12:45 pm, the class walked to The Winnipeg Chamber of Commerce on 259 Portage Ave. for lunch, sponsored by a proud LW Supporter, Boston Pizza. Only making the day even better, Rylee Nepinak, our LW classmate, shared about his journey to cycle across Canada for Suicide Awareness of Indigenous Youth in Northern Manitoba. As everybody in the room listened to Rylee's story and his courage, the LW participants couldn't help but shed a tear for the inspiration that Rylee is.
At about 1:45 pm, the class were off to Holy Names House of Peace on 211 Edmonton St. in Downtown where we were greeted with home-made cookies and water along with the Executive Coordinator and Director of Development. A refugee, with much courage and strength, shared her experience and journey from experiencing different forms of abuse in her homeland to finding refuge in Canada at House of Peace.
It was a special day indeed, as we learned and were inspired by how different institutions in our city exist to be of help to those in most need. Definitely the last day, but not the least.
I'd like to give a special shout out and thank you to Ellen Kornelsen for being a wonderful Program Coordinator and to Doneta Brotchie for being an amazing Program Director.
As we end our Leadership Winnipeg Class with joy and sadness at the same time, we bring the great memories with us as we embark on our journey to Leadership.