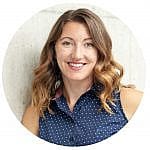 5 minute read
Post Contributed by Jana Brunel, Manager – Program Design & Admin at Efficiency Manitoba
Leadership Winnipeg Class of 2022-2023
---
We started our day with Manitoba Technology Accelerator (MTA) on the iconic Esplanade Riel pedestrian bridge which is home to their networking and event centre. CEO Marshall Ring kicked things off by engaging the group on the art of commercialization, reinforcing that commercialization is the art of making money on innovation, not the innovation itself, and that all good ideas start with a glass of wine.
Both Marshall and Ryan Klassen, a mentor to entrepreneurs and CEO of Juno, brought questions towards the LW group, keeping us on our toes and ultimately left with everyone needing to know two key lessons:
Three-legged stools are wobbly, as is any business that doesn't have sturdy legs to stand on. MTA can provide the founder (entrepreneur) with advisory support to ensure that three key categories of technology, market, and corporate functions are all the same length, giving the business the opportunity for the success they desire.
You need to surround yourself with a team. Not everyone can do everything, you need the plumber, electrician, and carpenter to build a house. Through a skills gap analysis, MTA can help surround the founder with the talent to achieve success.
MTA has big goals of making Winnipeg the start-up capital of Western Canada and aims to do so by growing their Start-Up Visa program, which focuses on attracting international start-ups to Winnipeg, to a whopping 500 businesses. This program is in good hands with LW's own Jenna as Director of Operations!
The morning session concluded with presentations from two current MTA Founders who are knee-deep in the commercialization journey of their start-ups. FasTab founder Zek told us about their software that provides digital menu service, live tab, real time dashboard for the restaurant owner to make data driven choices, and most important to the consumer, the ability to pay your bill in less than 10 seconds. You can see this tool in action at local restaurants like Confusion Corner Drink & Food and Rumors Comedy Club.
The next start-up we heard from was NVC 360, led by experienced entrepreneur Dan. NVC 360 (NVC or non-verbal communication) hopes to position itself as the 'Skip the Dishes' for moving tradespeople and assets. A dispatch type system can eliminate the annoying 'we'll be there between 12-4' ways of business consumers are used to when a serviceperson or furniture delivery is expected and allows for real time tracking of when the service will occur, providing value for the employer, employee, and customer.
After a walk to the Albrechtsen Research Centre at St. Boniface Hospital, our conversations on business acceleration continued with Joelle Foster and Marney Stapley of North Forge speaking to the amazing work that they are doing to curate the resources needed to help entrepreneurs solve problems and reduce the risk and cost of innovation.  Through the four stage founders program North Forge creates a safe space to test ideas. They value inclusivity and diversity and want to create opportunities for youth, underrepresented communities, and women in technology. They are actively looking for mentors to work with women from other countries to help start their businesses, make sure to reach out if you or someone you know can help with this need.
You can see North Forge and their founders in action by visiting the Fabrication Lab (located at 125 Adelaide) during their Tuesday evening open house, or during the Exchange Districts First Friday's. You can also see what your entrepreneurial side has to offer through the RampUp Weekend May 26-28.
Both MTA and North Forge are doing great things for Manitoba's entrepreneurial community. Both also left us with a key message – failing fast is a success. If an idea doesn't have the legs to stand on, it's best to state that early before resources are drained on something that won't succeed.
Next the hosts of our afternoon, the St Boniface Hospital Research team, took the stage to present on their evidence based, peer-review research in the biomedical general health field. The St Boniface Hospital Research team is the #1 rated small hospital research team in Western Canada and their important work relies on donors such as the St Boniface Hospital Foundation, lotteries, bequests, and one-time donations. When describing why research is important, four themes were mentioned: curiosity, discovery, duty, and money. Research is an economic driver not only for the commercialization of drugs, but also for the cities the researchers choose to work in, and retaining researchers is an important task that Manitoba and Canada can improve on.
The panel presentation consisted of some heavy hitters at the research centre including Dr. Lorrie Kirshenbaum, Director, Institute of Cardiovascular Sciences, who was awarded the Order of Manitoba on the same day we had the opportunity to hear him speak!
We were treated to a tour of the labs where the research happens, led by intelligent and passionate PhD students who work in the space. The key takeaways from the tours – eat black beans and you'll live a healthy life! Throw in some lingonberries and flaxseed and you're set. To find more information on the research done (and recipes for how to make the most of these superfoods) check out the St Boniface Hospital Research website.
To finish the day, and bring things down to more digestible language, the passionate Steve Jones led us through the Youth BIOlab where we took part in snippets of the education that over 4,000 Manitoba students a year get to benefit from. Using grade 8 science language, we learned how happy Sanjana's heart is when the fibroblasts are thriving, and even got to take science into our own hands.
It was yet another day that left the LW team in awe of what happens behind the scenes in Winnipeg and how we are making tremendous strides in innovation and commercialization in the tech and health fields.