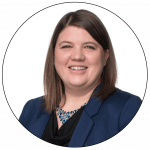 2-minute read
Post Contributed By: Cheryl Walmsley, Manager, Data Science Implementation at IGM Marketing, Data Science & Advanced Analytics
Leadership Winnipeg Class of 2022-2023
---
For the January session of the Leadership Winnipeg Class of 2023, we were told that this session was one of the most popular Leadership Winnipeg sessions and it did not disappoint.
We started our day at the Social Enterprise Centre in North Port Douglas.  A collaborative space for organizations who share a goal to make Manitoba a better place to live for everyone and takes opportunities to support each other to do that.  Organizations such as BUILD Inc., our first presenter of the day, is a non-profit contractor and training program for people who face barriers in the job market such as those who have been incarcerated.  They train and provide social support to those with limited employment experience to renovate low-income housing to lower utilities costs and make homes more affordable.  Recently, the Manitoba Government has stopped their funding which has forced BUILD to close their training program.  What can you do?  Email your MLA!
Other organizations from the centre we learned more about were Aki Energy & Foods, Purpose Construction, Vincent Design, Red Rebel Amour, and Local Investment Towards Employment (LITE).
Jewel, fondly known as "Jewel of the North End", and LITE's Executive Director shared with us all the great work that LITE does to help create job opportunities for people with barriers to employment by providing grants to non-profit organizations in Winnipeg who hire them.  Giving people a safe way to gain employment experience and earn money.  We were lucky enough to have Jewel join us for the rest of our day.
Our next stop was to Mother Earth Recycling.  Making a difference to both our environment and creating job opportunities for people with barriers to employment.
We then headed to the North End Women's Centre on Selkirk Avenue and heard about the services the centre provides to women and gender diverse members of the community.  They provide access to bathrooms, phones, computers, food, hygiene supplies, six transitional housing units, and so much more.
After lunch of an amazingly tasty and slightly messy "Tipi" Taco from Feast Restaurant, we went for a short walk down Selkirk Avenue to our next stop at the Urban Circle Training Centre.  Along the walk, we were fortunate to see some beautiful murals and the Bell Tower monument.
The Urban Circle Training Centre provides culturally appropriate education and training for Indigenous people in Winnipeg.  While at the centre, we were lucky to hear from three of the students who played an Ojibway song and Executive Director, Haven Stumpf, who shared her own inspiring journey with Urban Circle starting as a student, working at reception, and eventually becoming the Executive Director.
The day was filled with inspiring conversations with people who are doing their part to make a difference for the people in their community by seeing past their barriers.  Making Winnipeg a bit better.