This event is no longer active.
November Luncheon: Win The Battle for Talent
Thursday, November 24, 2022  |  11:30 a.m. – 1:30 p.m.
Delta Hotel Winnipeg, 350 St. Mary Ave.
Keynote Speaker:
Chrissie Arnold, Director of Advisory Services, Future Forum at Slack
Get to know Chrissie in our featured blog.
---
Discounted Member Rate: $65 +GST
Regular Rate: $130 +GST

To learn more about the benefits of a Chamber membership, including discounted ticket rates click here.

The Winnipeg Chamber encourages attendees to wear masks and practice social distancing. Please stay home if you are sick. COVID-19 Screening Tool
Please note, refunds will only be issued with a minimum of 72 hours of notice before the event. Should you require a change of your ticket after that time, we kindly ask that you find a replacement for your ticket. If you have further questions, please direct them to [email protected]
---
ABOUT EVENT:
Are you hiring? Maybe the more important question is: are your people happy?
The pandemic shattered the workplace status quo – jumpstarting remote work practices across industries and enabling global job opportunities, no matter where you call home. Today, employers are struggling to find and keep quality talent. The power belongs to the workforce. How can companies create a workplace culture that improves personal well-being and career fulfillment in the digital-first era? How can organizations build high-functioning teams of talented, engaged people? There's a roadmap to a better, more people-centric, future of work.
PROGRAM
11:30 a.m. – Registration, networking and exhibitor booths
12:00 p.m. – Program starts
12:15 p.m. – Lunch service
12:40 p.m. – Keynote Speaker
1:30 p.m. – Program ends
TITLE SPONSORS
---
ABOUT OUR KEYNOTE: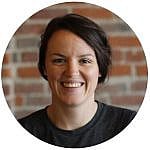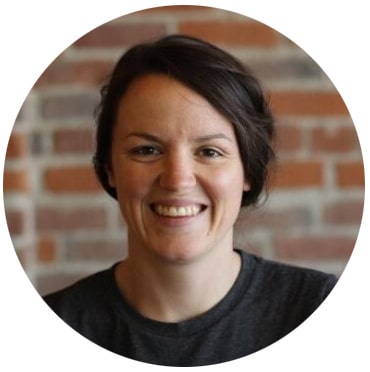 Chrissie Arnold
Chrissie Arnold is the Director of Advisory Services for the Future Forum, where she is focused on designing and leading executive workshops about the Future of Work. Chrissie provides Fortune 100 company executives with a blueprint to build high-functioning, engaged teams in the digital-first era. Prior to this role, Chrissie spent seven years at Slack in roles across Customer Experience, Customer Success, and Product, with a common thread of helping customers get more value out of Slack by driving transformation in their organizations. Before Slack, Chrissie worked in non-profit leadership and academia. Her work included women's legal advocacy, human rights education and transitional justice in post-war environments, and leading camps for children with cancer and HIV around the world. Chrissie has a BA in Human Geography and an MA in Educational Studies, both from the University of British Columbia. She's a Mom to a couple of feisty toddlers who keep her humble, and loves any excuse to get out in the mountains!
350 St. Mary Ave.
Grand Ballroom
Winnipeg, MB