December Luncheon: Taking Pride in our Own Backyard
Thursday, December 15, 2022  |  11:30 a.m. – 1:30 p.m.
Fairmont Winnipeg, 2 Lombard Place
Keynote Speaker: Margaret Redmond, President & CEO of Assiniboine Park Conservancy
Get to know Margaret in our featured blog
---
Discounted Member Rate: $65 +GST
Regular Rate: $130 +GST

To learn more about the benefits of a Chamber membership, including discounted ticket rates click here.

The Winnipeg Chamber encourages attendees to wear masks and practice social distancing. Please stay home if you are sick. COVID-19 Screening Tool
Please note, refunds will only be issued with a minimum of 72 hours of notice before the event. Should you require a change of your ticket after that time, we kindly ask that you find a replacement for your ticket. If you have further questions, please direct them to [email protected]
---
TITLE SPONSORS
---
ABOUT EVENT:
In 2009, the Assiniboine Park Conservancy unveiled a bold redevelopment plan for Assiniboine Park that has breathed new life into this cherished and historic community asset. The opening of The Leaf – Canada's Diversity Gardens will mark the end of this incredible journey and the beginning of an exciting new chapter for the Park and the City of Winnipeg.
Assiniboine Park Conservancy President and CEO, Margaret Redmond, will share lessons learned over more than a decade of development and reflect on the future of Assiniboine Park, how The Leaf – Canada's Diversity Gardens is a project of its time, and why Winnipeg is the perfect place to bring it to life.
PROGRAM
11:30 a.m. – Registration, networking and exhibitor booths
12:00 p.m. – Program starts
12:15 p.m. – Lunch service
12:40 p.m. – Keynote Presentation
1:30 p.m. – Program ends
---
ABOUT OUR KEYNOTE: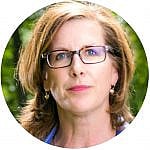 Margaret Redmond is the founding President & CEO of the Assiniboine Park Conservancy, a not-for-profit organization created by the City of Winnipeg in 2008 with a mandate to operate and create a financially sustainable future for Winnipeg's historic Assiniboine Park and Zoo.
As President & CEO, Margaret has led the implementation of a visionary redevelopment plan that has attracted unprecedented community support and transformed the Park and Zoo, adding tremendous value to this cherished community asset. The transformation has put Assiniboine Park and Zoo on the map as a world-class tourist destination and established the Assiniboine Park Conservancy as a leader in the conservation and zoological communities.
Prior to joining the Assiniboine Park Conservancy, Margaret worked at the Canadian Wheat Board for 16 years, serving as chief strategic officer; executive vice-president, corporate affairs; general counsel; and corporate secretary. Margaret's community work includes serving Economic Development Winnipeg, The Manitoba Provincial Tourism Strategy Steering Committee, a term as board chair and various committee responsibilities with the Royal Manitoba Theatre Centre; board membership with the Exchange District Business Improvement Zone and the Young Associates; and membership in the United Way's Corporate Campaign Cabinet and on the planning and allocation committee. Margaret was the recipient of the Queen Elizabeth II Diamond and Platinum Jubilee Medals for her outstanding contributions to her community.
Margaret holds a Bachelor of Arts (Adv) and Bachelor of Laws from the University of Manitoba and the ICD.D designation from the Institute of Corporate Directors.
2 Lombard Place
Winnipeg, MB