Each year, The Chamber recognizes a force that makes our city function: volunteers.
This year we will recognize five Chamber Volunteers for their dedicated services.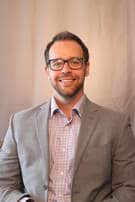 JEROD RATHBONE, SV BENEFITS
Recipient of our Volunteer of the Year Award
Jerod has been a Chamber member since 2016. Since then, he's been an active Chamber Ambassador.
Jerod attends almost all events, including Chamber 101s where he meets with new members and speaks on behalf of the Ambassador program. Jerod is a strong advocate for The Chamber movement, and his professionalism and positivity adds great value to our community.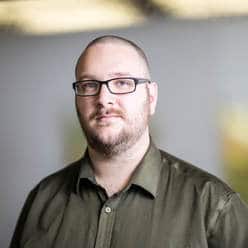 DAN BLAIR, BIT SPACE DEVELOPMENT
Recipient of our Volunteer of the Year Award
Dan has been a Chamber member since 2015
Since the beginning of his membership, Dan has spoken and hosted a number of events including Chapter Meetings and Member meetUps.
Dan is driving force behind Virtual Reality Winnipeg where he partnered with The Chamber, Mayor Bowman and local businesses.
He launched the app at the Small Business Summit in 2017, providing hundreds of VR cardboard headsets for small businesses.
Stay tuned for later today, where he'll share the newest developments on VR Winnipeg.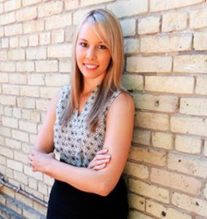 JAYSA TOET, ACUITY HR SOLUTIONS
Recipient of our Volunteer of the Year Award
Jaysa has been a Chamber member since 2014.
She lends her voice and expertise on our Small Business Advisory Committee, and is a regular on stage at our Small Business Forums, where she provides HR advice to small businesses.
 Jaysa also volunteered as a judge for the 9th Annual Spirit of Winnipeg Awards and helped us acknowledge our Wellness and Workplace Culture finalists.
RON GREASLEY, DESCHENES REGNIER 
Recipient of our Distinguished Long Service Award
Ron has been a Chamber member since 2010 – formerly with Pitblado Law and also with Direct Focus Marketing.
His presence at The Winnipeg Chamber has helped in so many ways.
Ron is a long-standing Chamber ambassador and is a strong voice in our Chamber community.
He sits on our Small Business Advisory Committee and voluntarily meets with Chamber staff to share new marketing and event ideas.
Ron is a season seat holder and can be spotted at most Chamber events.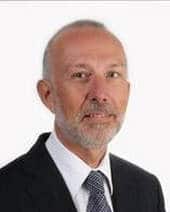 KEITH WIEBE, RBC (recently retired)
Recipient of our Director of the Year Award
Keith has been an active and valuable Board Director during his 4-year term.
Before retiring, Keith was instrumental in securing Kathleen Taylor, Chair of RBC, as The Chamber's February luncheon keynote in 2019.
Keith and his team at RBC is a leading Champion of The Chamber, sponsoring our luncheon series, Spirit of Winnipeg Awards and small business programming.
Despite his busy work schedule, he was often at number of our events, including our Circles for Reconciliation Workshop, Civic Leaders Dinner and Chamber Golf Classic.
Congratulations to all of our 2018 Volunteer Awards recipients!